In this day and age, it seems customary for an artist to bare it all as part of their album promotional activities (we're looking at you, Miley Cyrus!) just to make an impact. Adding the nudity shock factor is so commonplace that we laud those artists who firmly keep their clothes on and still manage to make an impression.
We're talking about Pixie Lott, who is promoting her new single, "Nasty." A few days ago, she was literally spewing rainbows in a visually arresting and prismatic ensemble.
Pixie Lott was literally spewing rainbows in a visually arresting and prismatic ensemble
Pixie Lott at the London Lesbian and Gay Switchboard 40th birthday gala at the Waldorf Hilton Hotel in London, England, on March 6, 2014
The singer rocked a bralet top and a matching skirt, which would have looked totally skimpy if not for her red sweater and cropped jacket that tamed the look. Her jacket has an adorable rainbow detail at the bottom and a bright yellow collar. Way to attract attention, Pixie!
One day later, the British artist wore an even more adorable outfit — one with a simpler color combination — for her ITV Studios guesting.
Pixie Lott's a gold-tone leather jacket
Pixie Lott outside the ITV Studios in London, England, on March 7, 2014
Pixie went for a preppy school girl look with a knitted top, a pleated navy skirt, and mint green tasseled loafers, and she took it up a notch with a gold-tone leather jacket.
Both jackets make an instant conversation-starter, and if Pixie's goal was to put herself in the limelight, she managed to do just that with her eye-catching outerwear.
When was the last time you had this much fun in your jackets, ladies? We are also quite guilty of picking the sensible ones. But since it's spring, it's high time statement jackets arrive in your closets, isn't it? Here are some awesome picks from Farfetch:
3.1 Phillip Lim Pearly Flower-Embellished Jacket, $1,443.26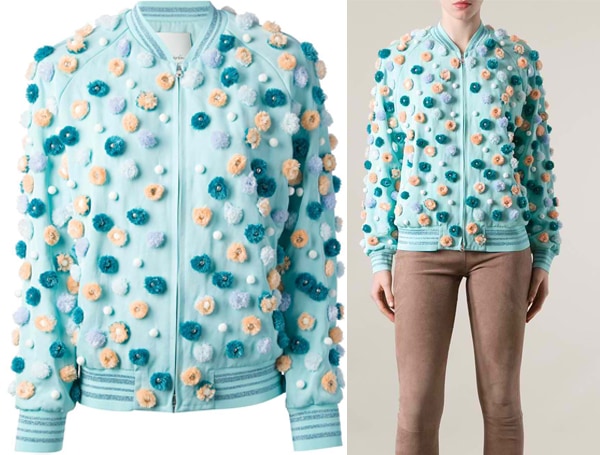 Carven Patterned Jacket, $588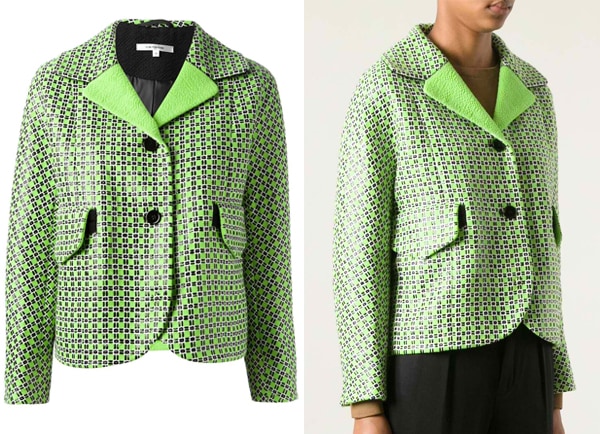 Philipp Plein Sleeveless Biker Jacket, $1,900.59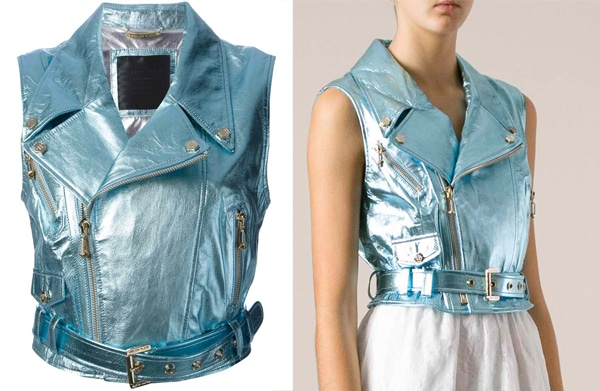 Emilio Pucci Bead-and-Crystal-Embellished Jacket, $8,303.57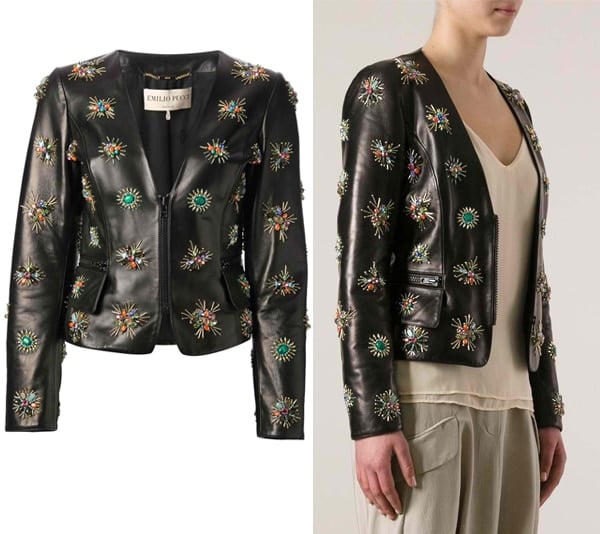 Dolce & Gabbana Floral Cropped Jacket, $2,925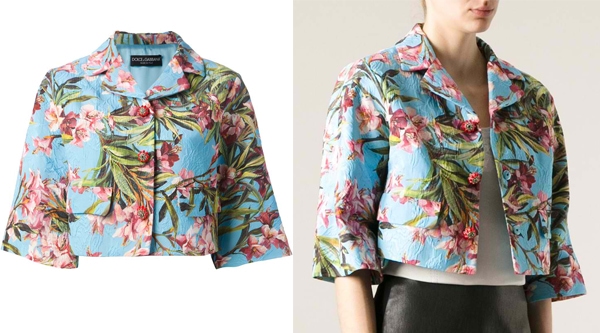 Moncler Dwon Jacket, $904.25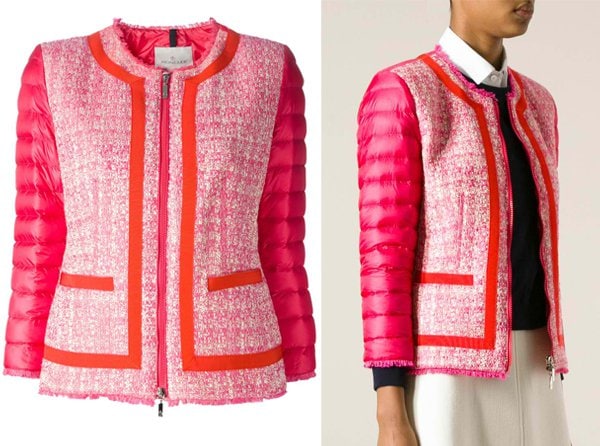 Hache Abstract-Floral-Print Jacket, $592.86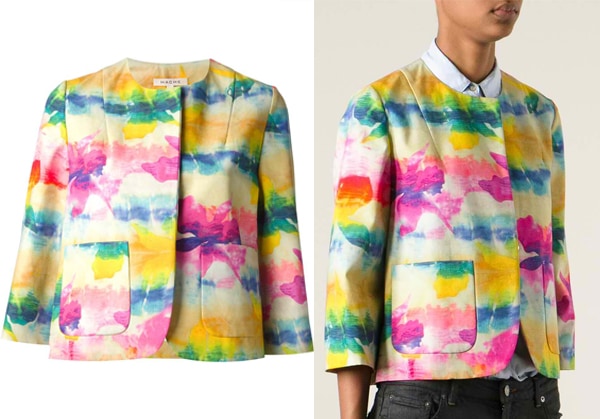 What do you think of Pixie Lott's sartorial decisions, ladies?
Credit: Rocky / WENN