We love Gwen Stefani because she's real and consistent about who she is (plus, she was never one to embroil herself in drama) but we have to admit we were a bit iffy about this: we all know that Gwen is an avid Givenchy fan, given its edgy-yet-sophisticated branding that aligns so well with hers, but we didn't think she would copy their design straight out.
Gwen was photographed taking her son to a party at Cake Mix in Hollywood wearing an unreleased dupe of the Givenchy shoes from her own shoe line.
Sure, we're all about being inspired by the work of others, but we think this is just a bit too straightforward.
We're not surprised that Gwen is a fan of the Givenchy screw heel that the Kardashians love so much, but we're pretty surprised she made the design her own. Maybe that's why she named it "Clone"?
The No Doubt lead vocalist stepped out in a colorful cutout top which she paired with leather jeans. Gwen wore these with the "Clone" pair from her GX by Gwen Stefani line. The singer kept her funky long bangs up for this particular look, and finished the ensemble off with a black clutch and some jewelry.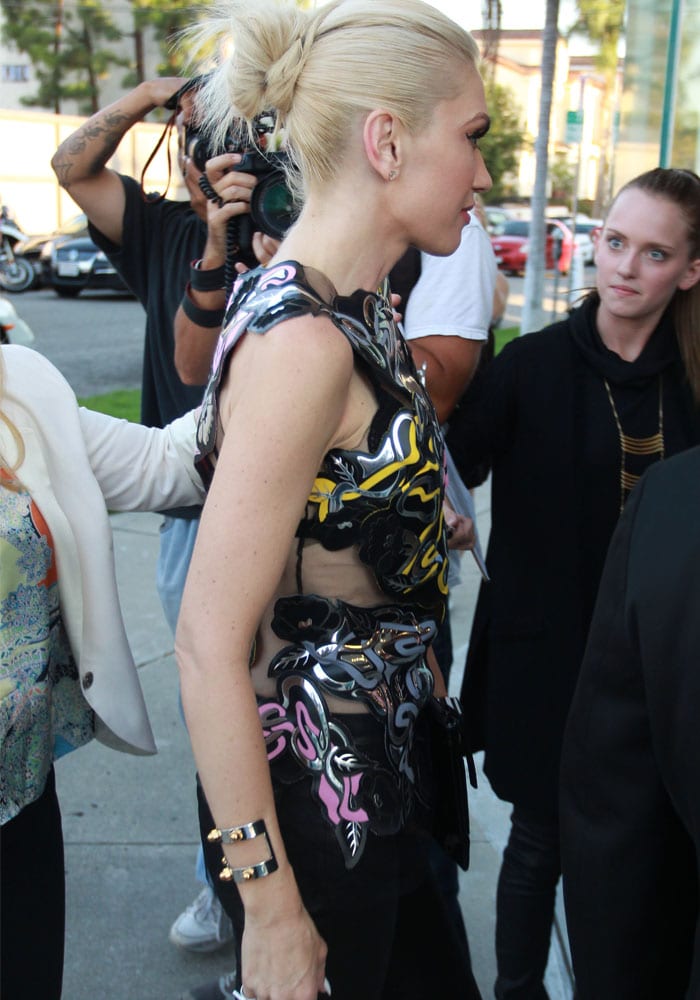 Gwen Stefani takes her son to Cake Mix in West Hollywood on September 24, 2015
If you're still not familiar with the Givenchy screw heels we're talking about, see them below. You can also check out a some similar pairs from GX by Gwen Stefani that have already been released ahead of time to compare them side-by-side.
It's definitely not just us, is it?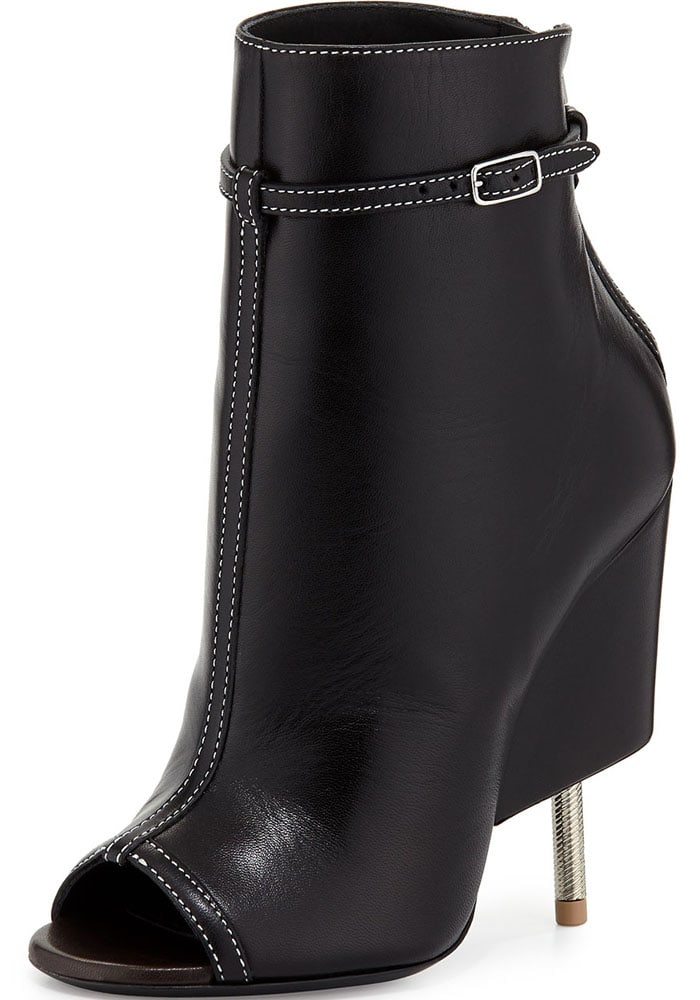 Givenchy Leather Screw Heel Bootie in Black, $1,695
GX by Gwen Stefani "Clone" Pointy Toe Platform Bootie, $78.29 – $119.99 at Amazon and Nordstrom
GX by Gwen Stefani "Cool" Bootie, $83.69 – $120.00 at Amazon and Nordstrom
Credit: Got Pap's Youtube / WENN