In an interview with Refinery 29 in January 2018, the then 33-year-old entertainer Katy Perry finally commented on the plastic surgery rumors that have circulated about boob and nose jobs.
Take a look at how her face has changed over the years. Has she simply mastered the art of makeup?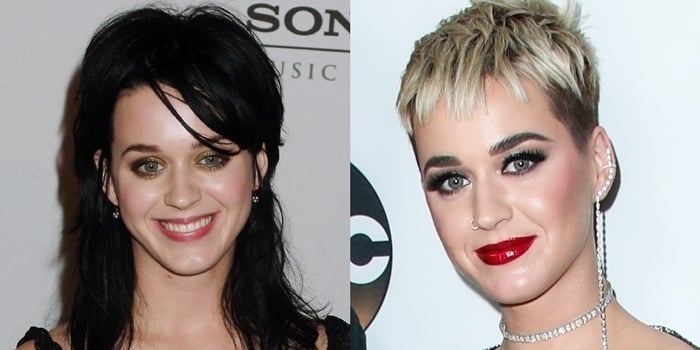 Katy Perry's face with little makeup in February 2006 (L) and with heavy makeup in January 2018 (R)
"I haven't had any," she told the women's entertainment website.
"I've done lasers and got [filler] injections under my eyes for the hollowing — which I'd recommend for everyone who wants a solution for their dark circles — but all of my assets are real. People tend to think they are fake, but it doesn't really matter."
Katy Perry's boobs in March 2006 (L) and in February 2020 (R)
Katy Perry added, "We're getting away from that negative stigma about physical alterations. Of course, always be your authentic self — but if someone wants a nose job that makes them feel better, and they love their profile more because of it, it's like 'Go ahead!' Do whatever makes you feel better about yourself. Stay in therapy, but get it, girl."
"I remember I was doing laser treatments, trying different ointments, going to very expensive facialists, and nothing worked," she said about keeping her skin in tip-top shape by using Proactiv's cleanser.
"Someone recommended I try the Proactiv cleanser and I thought, 'No way, no how will that fix anything.' And I've been using it for 10 years and it's been incredible. I don't break out because of that."
In January 2018, Katy Perry hit the red carpet at the launch of Stella McCartney's Autumn 2018 Collection in Los Angeles.
Katy Perry stole the sartorial spotlight at Stella McCartney's AW18 presentation
She happily posed with the English fashion designer in an asymmetrical red dress.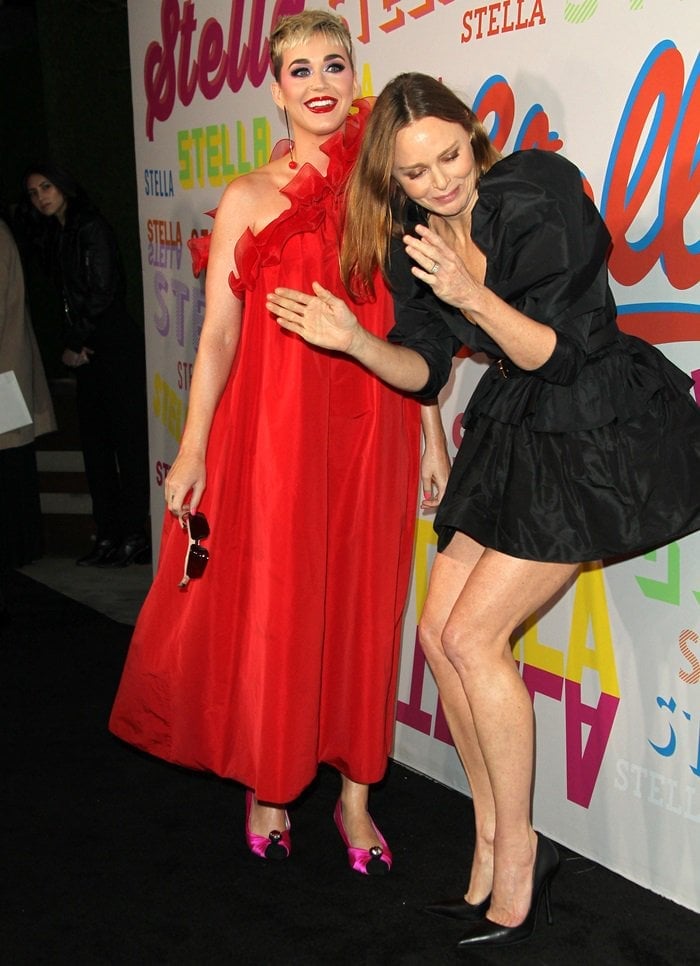 Katy Perry and Stella McCartney attend the launch of Stella McCartney's Autumn 2018 Collection held at S.I.R. Studios in Los Angeles. on January 16, 2018
For Stella McCartney's event in Los Angeles, she donned a statement scarlet dress from the Stella McCartney Spring 2018 collection.
Katy Perry showing off her cartoonish makeup
Her off-the-shoulder maxi dress was styled with a pair of massive sunglasses and pink and black pointy-toe flats.
Katy Perry wearing massive sunglasses
Katy wearing a statement scarlet dress from the Stella McCartney Spring 2018 collection
Katy Perry shows off her feet in black and pink flats
Below are some recent styles from Katy Perry's own footwear collection that you can buy at Zappos and Amazon.
Katy Perry 'The Joy' Panda Slippers, $52.65 – $119.00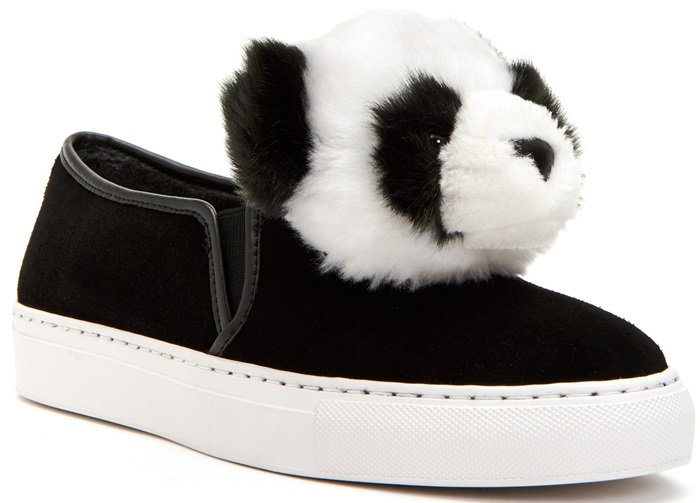 Katy Perry 'The Rosemarie' Mismatched Heels, $149.00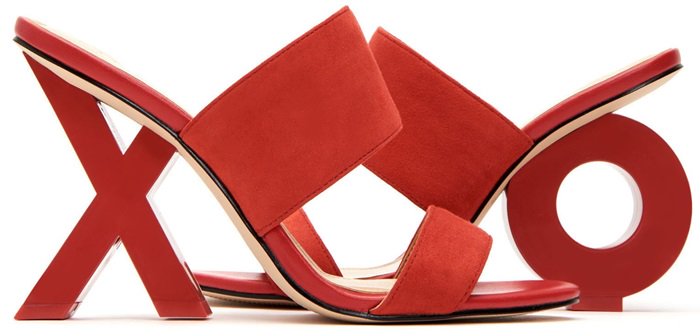 Katy Perry 'The Suzanne' Chain Link Heels, $98.65 – $129.00
This chain-link heel will make any ensemble extraordinary, with its dazzling statement heel and towering height!
Katy Perry The A.W. Lucite Heels, $91.76 – $119.00 at Amazon
Katy Perry 'The Opearl' Ankle Boots, $24.01 – $149.00 at Amazon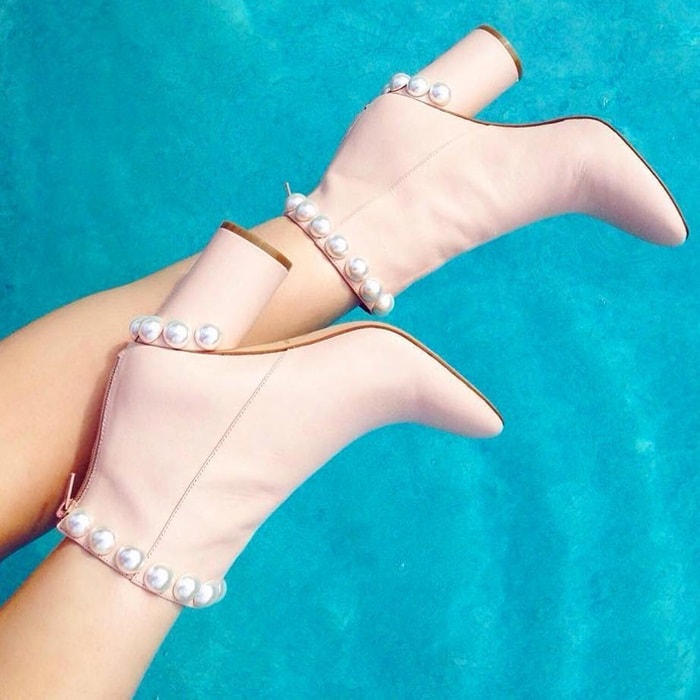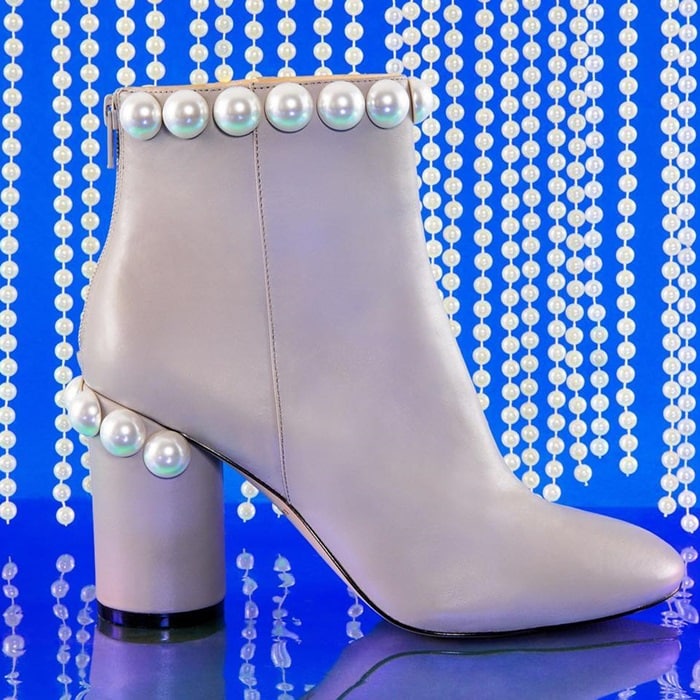 Katy Perry 'The Nakano' Beaded Ankle Boots, $59.99 – $169.00
Spend your day in chic opulence with these stunners featuring geometric beading detail.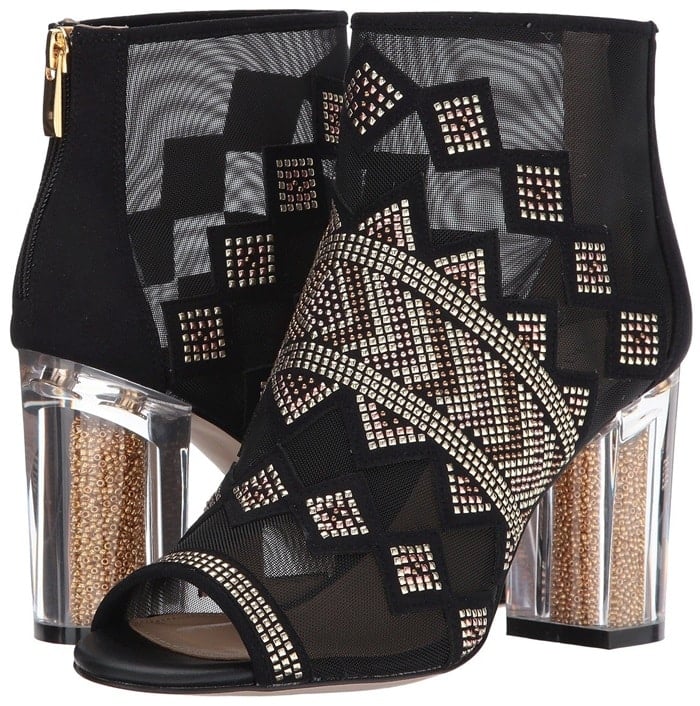 Credit: WENN / Adriana M. Barraza / Jody Cortes / Avalon / Instar