Often mistaken for Natalie Portman, it looks like actress Keira Knightley is ready to tackle ethics and morality with her latest Broadway project.
Keira Knightley wears her hair down at the after party of her Broadway play "Thérèse Raquin," staged at Studio 54 in New York on October 29, 2015
Keira will play the title character in "Thérèse Raquin," which is the story of a woman who decides to follow her animalistic instincts with total disregard for morality.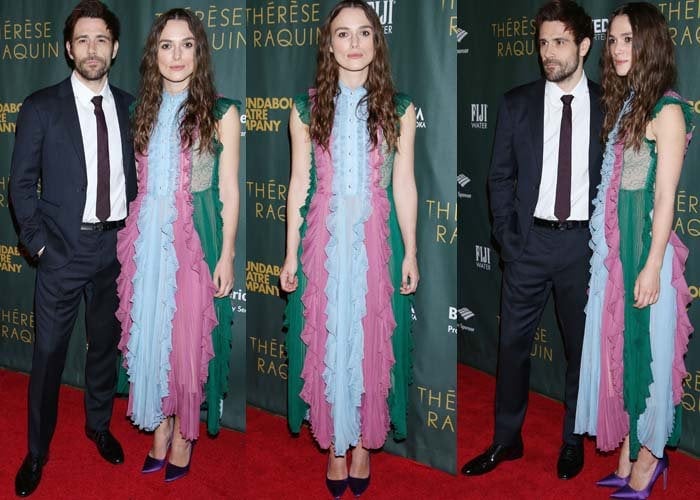 Matt Ryan and Keira Knightley pose for photos at the opening night of "Thérèse Raquin"
Keira joined her costars on the red carpet for the opening night of her Broadway play.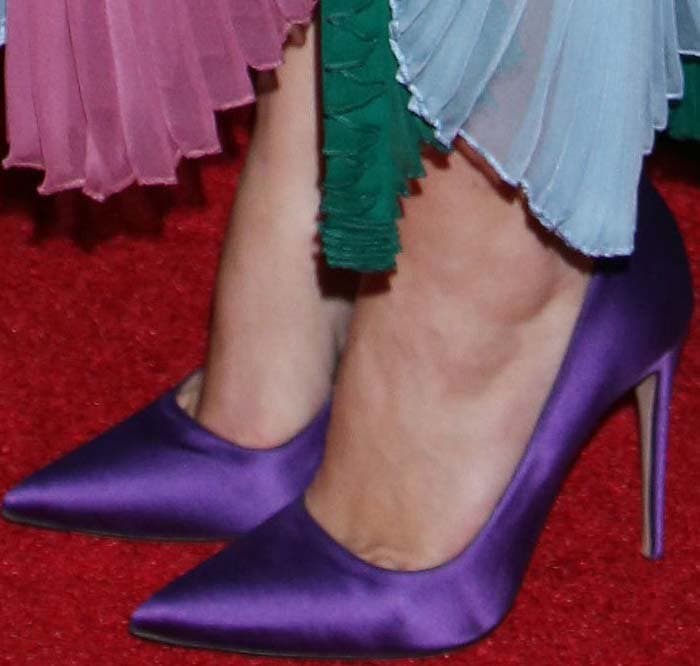 Keira Knightley's feet in purple satin pumps
The Official Secrets actress posed alongside co-star Matt Ryan before disappearing into Studio 54 for the showing.
Keira's husband was nowhere to be found. Perhaps they agreed not to have him watch it for its seemingly dark sexual content?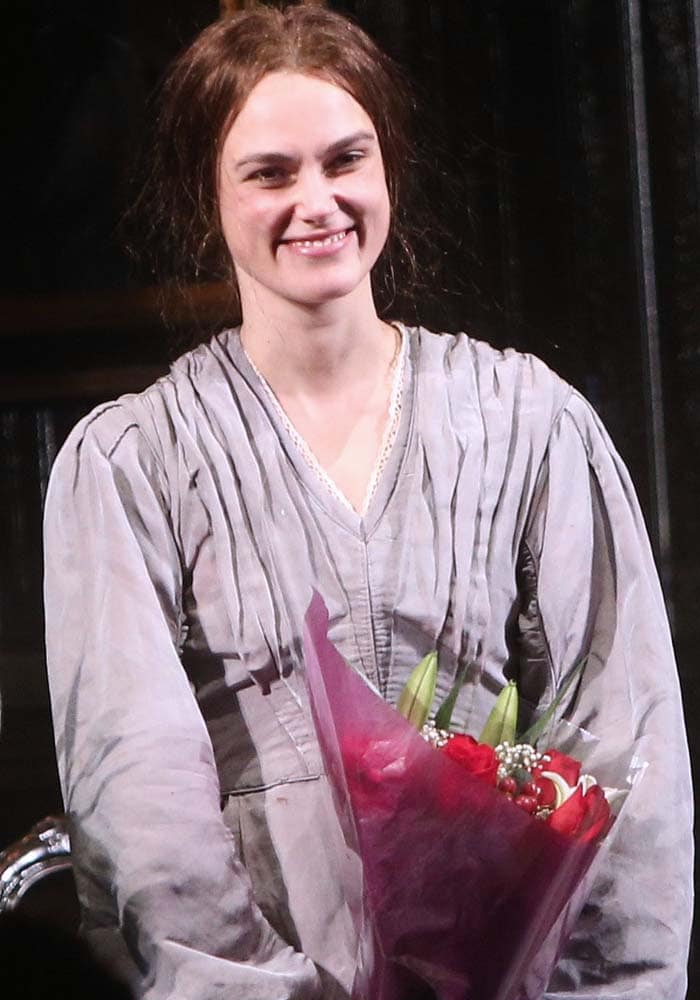 Keira Knightley celebrates opening night of her latest Broadway production
Keira wore a dress by Gucci, which didn't quite look like Gucci's trademark, polished ethereal design. The hemline on the actress is a bit longer compared to the runway version. The purple satin pumps didn't quite help her cause either.
She chatted with TheaterMania about her first Broadway venture, which is an adaption of Émile Zola's famously unnerving novel. She stars as Thérèse Raquin, the daughter of a French sea-captain and an Algerian mother.
Keira Knightley gives a synopsis and shows clips of her latest Broadway show Thérèse Raquin
While we're not exactly fans of Keira's look here, we appreciate having some pretty daring pairs in our shoe closets and purple or violet pumps pose a serious challenge.
To try the look for yourself, head on over to Zappos or Nordstrom. Some words of warning: be careful not to channel Barney.
Credit: Joseph Marzullo / WENN