If you think that celebrities ease up on their diet and workout regimen during a pregnancy, then you couldn't have been more wrong. While dizzy spells, weird body changes, morning sickness, and chronic fatigue might make one slack off, Chrissy Teigen proves that she's an exception.
A very pregnant Chrissy was spotted leaving the gym in Los Angeles.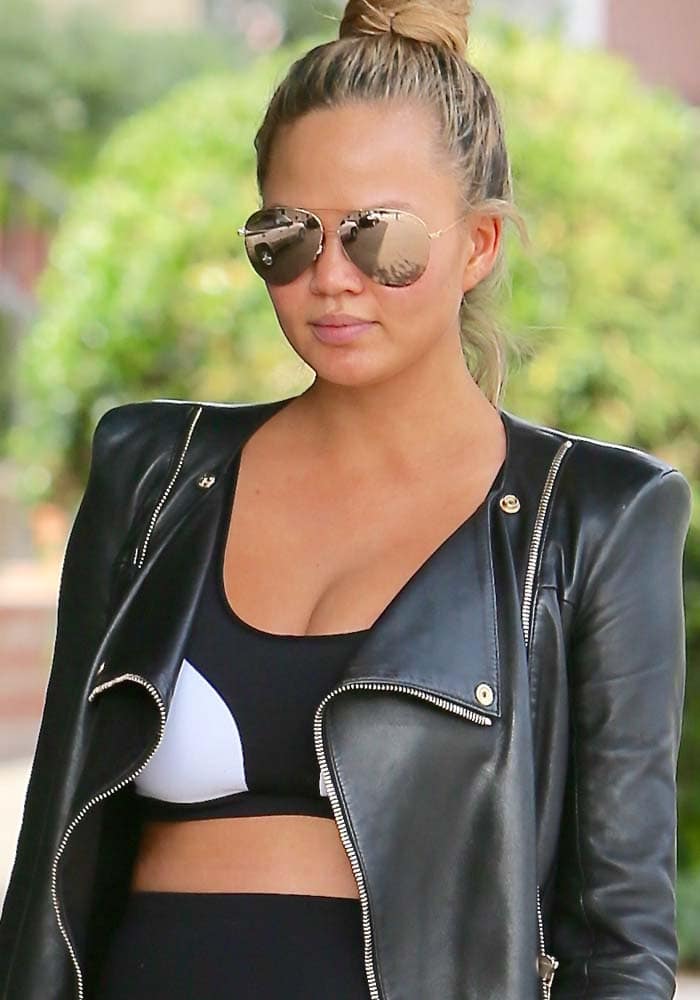 Chrissy wore a sports bra from Live the Process (available at Shopbop), black Nike leggings (available at Amazon) and a jacket from Jitrois (available at Farfetch). The mom-to-be wore a pair of Nike Flyknit Zoom Agility shoes in gray and sunglasses from Victoria Beckham (available at Shopbop) to complete her post-workout look.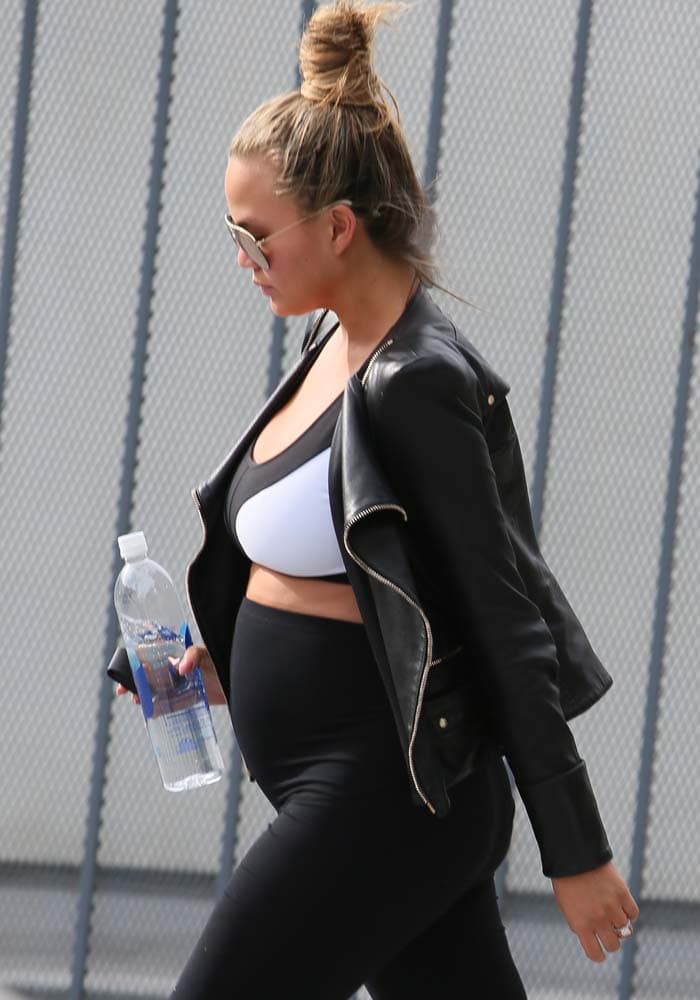 A very pregnant Chrissy Teigen hits the gym in Los Angeles on January 22, 2016
Chrissy's trainer, Simone De La Rue, reveals that the model still works out five days a week, with routines that have been tailor made for her pregnancy. De La Rue stresses that it is important to listen to your body, which is why Chrissy makes it a point to say whether she's up for certain exercises or not.
Just to show you how dead serious Chrissy is at maintaining her body, take a look at her hilarious tweet:
Get Chrissy's workout Nike Flyknit Zoom Agility sneakers over at Amazon and Nordstrom.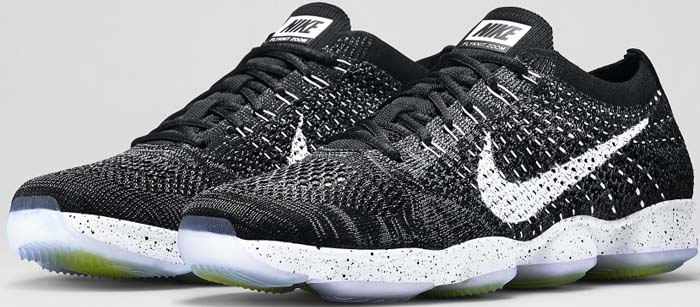 Nike 'Flyknit Zoom' Agility Training Shoes, $78.99 – $198.00 at Amazon and Nordstrom
Credit: Michael Wright / WENN