There are times when we feature famous celebrities simply because of their recognizable names. Then, there are times when lesser-known personalities make it to our headlines because they actually do have on amazing shoes.
This is one of those times, and although these stylish personalities have mostly been eclipsed by bigger-name stars, we are not going to let one more day pass without featuring them here on our website.
Below are five really pretty shoes from the past weeks that we think no shoe lover should miss seeing.
1. Amber Le Bon's Glam Gold-Sequined Jimmy Choo Sandals
Amber Le Bon at the VIP screening of Kasabian's Summer Solstice homecoming concert held at Leicester Square's Vue Cinema in London, England, on July 16, 2014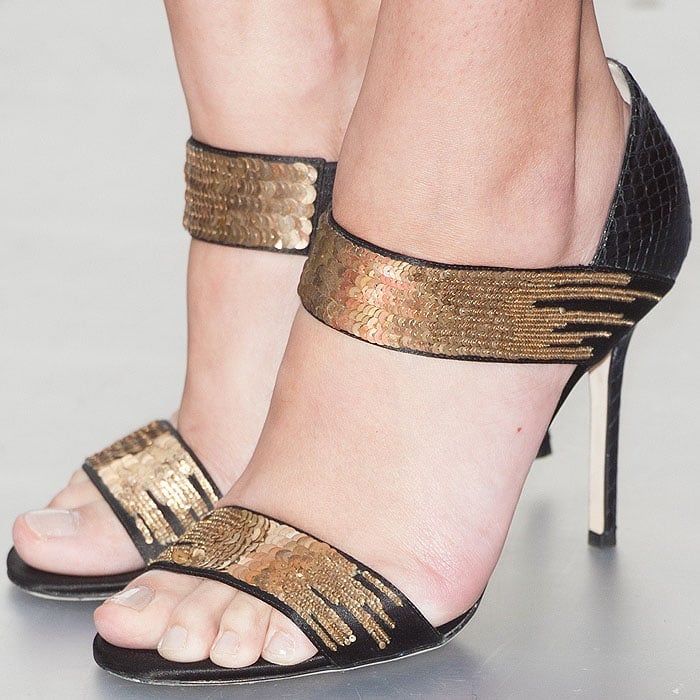 Jimmy Choo "Tallow" evening sandals on Amber Le Bon
Amber Le Bon's exact shoes:
Jimmy Choo "Tallow" Evening Sandals, $950 at Nordstrom
2. Mia Moretti's Vintage Salvatore Ferragamo "Rainbow" Platforms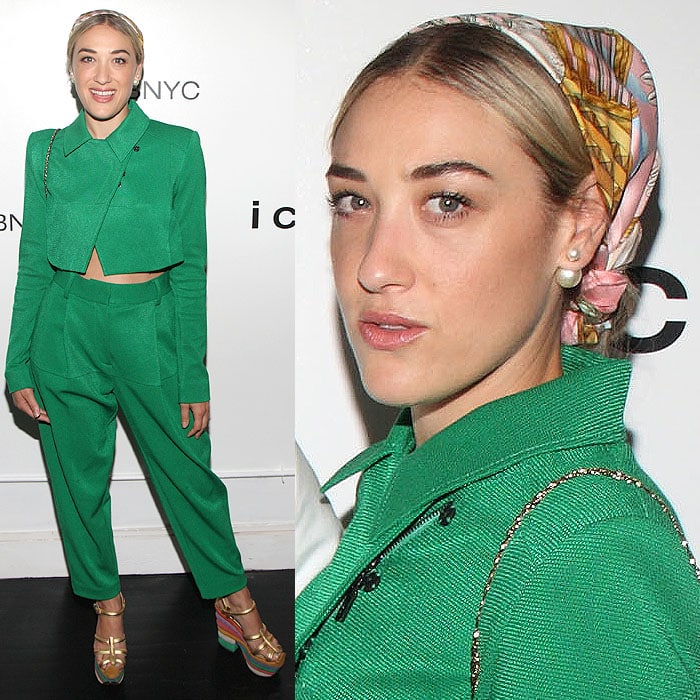 Mia Moretti at the Fashion Meets Hip-Hop: ICB x Def Jam Mix-Tape and Campaign Celebration in New York City on July 30, 2014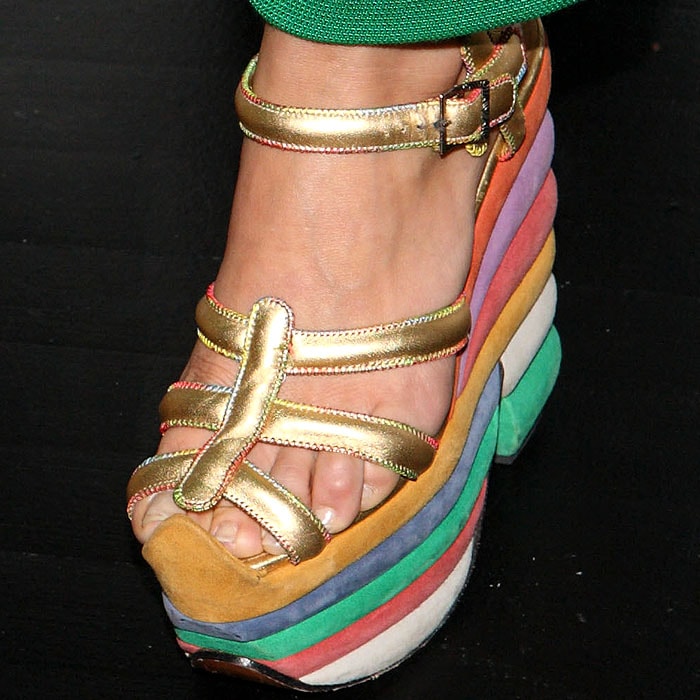 Vintage Salvatore Ferragamo "Rainbow" platform sandals on Mia Moretti
Mia Moretti's exact shoes:
Salvatore Ferragamo "Rainbow" platform sandals designed for Judy Garland in 1938 (photo from NorthPark Center)
3. Jessica Clark's Blue Topshop Statement Sandals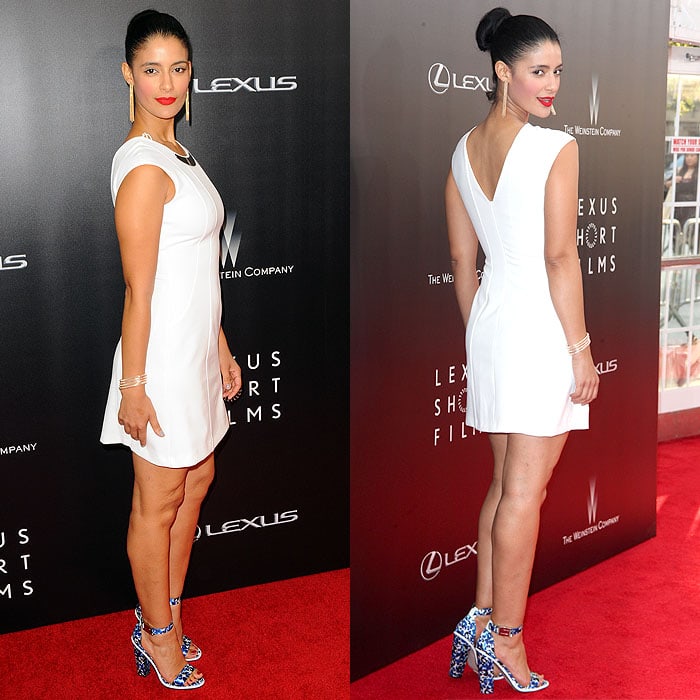 Jessica Clark at the Lexus Short Films series Life Is Amazing premiere in Manhattan, New York City, on August 6, 2014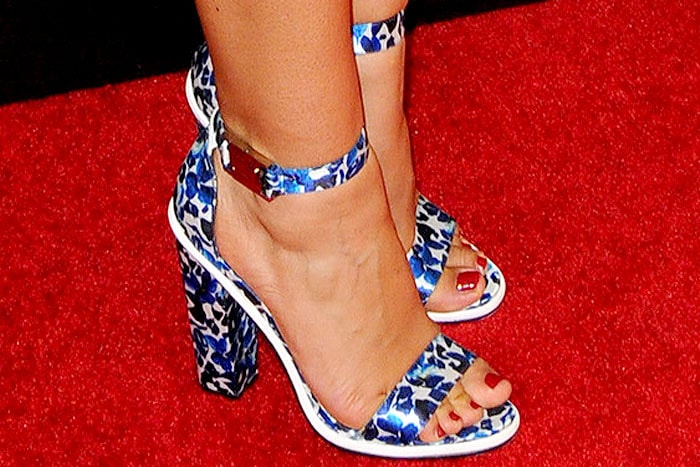 Topshop "Rosemary" printed sandals on Jessica Clark
Jessica Clark's exact shoes: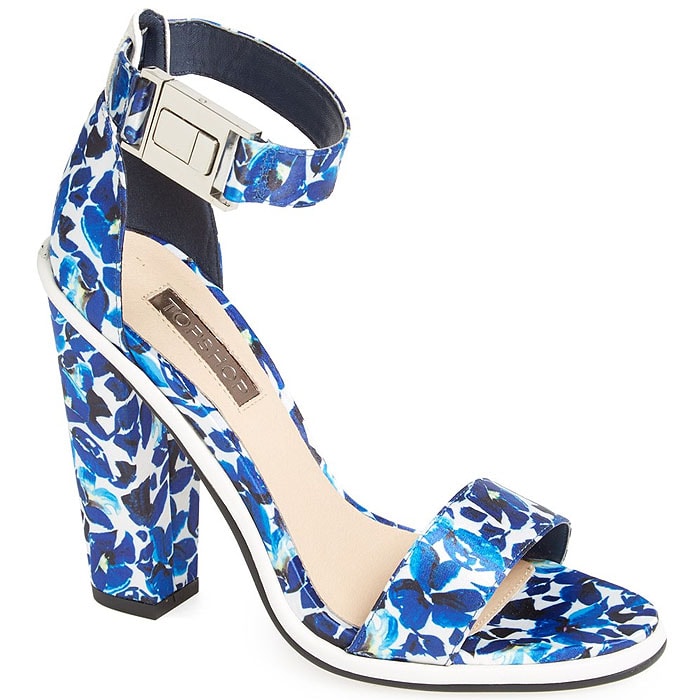 Topshop "Rosemary" Printed Sandals, £60 at Nordstrom
4. Sasha Pieterse's Artfully Strappy Oscar Tiye "Jamila" Pumps
Sasha Pieterse at the 2014 Teen Choice Awards held at the Shrine Auditorium in Los Angeles, California, on August 10, 2014
Oscar Tiye "Jamila" pumps on Sasha Pieterse
Sasha Pieterse's exact shoes: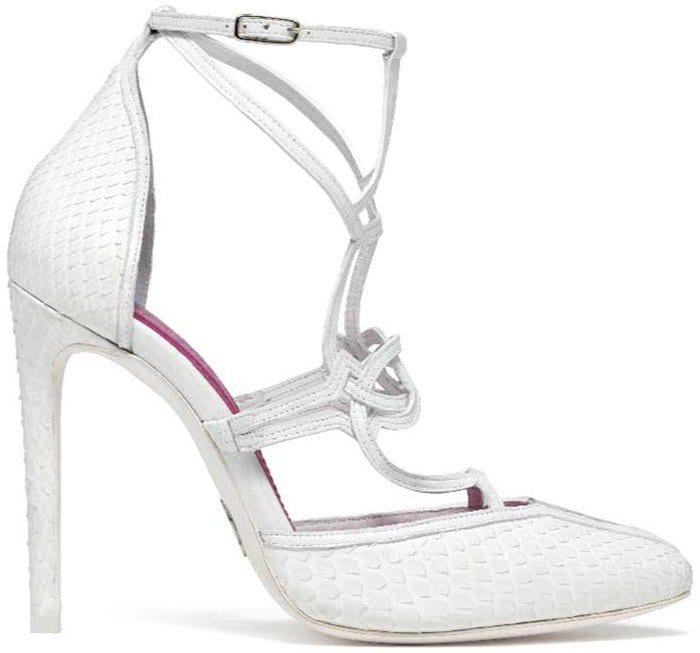 Oscar Tiye Spring 2014 "Jamila" Pumps
5. DJ Kiss' Pink Sophia Webster "Chiara" Butterfly Sandals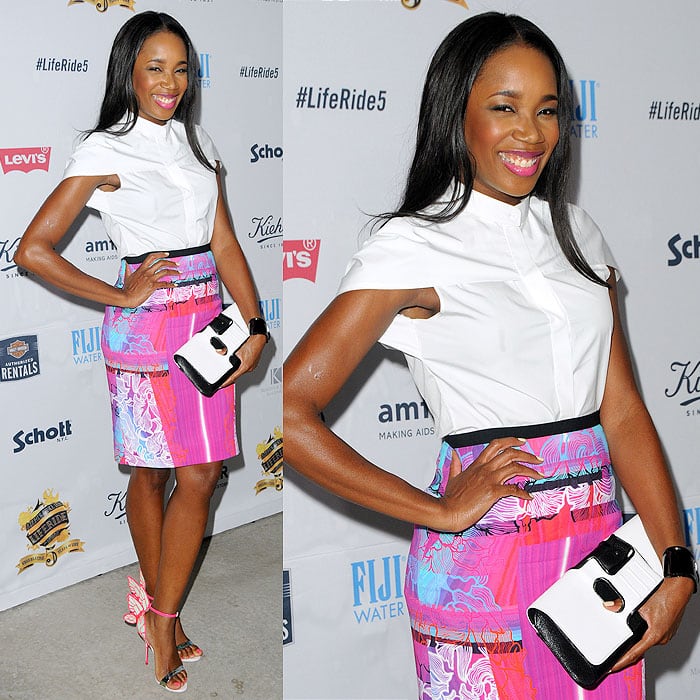 DJ Kiss at Kiehl's Liferide 5th Anniversary hosted by Mary J. Blige and held in Manhattan, New York City, on August 12, 2014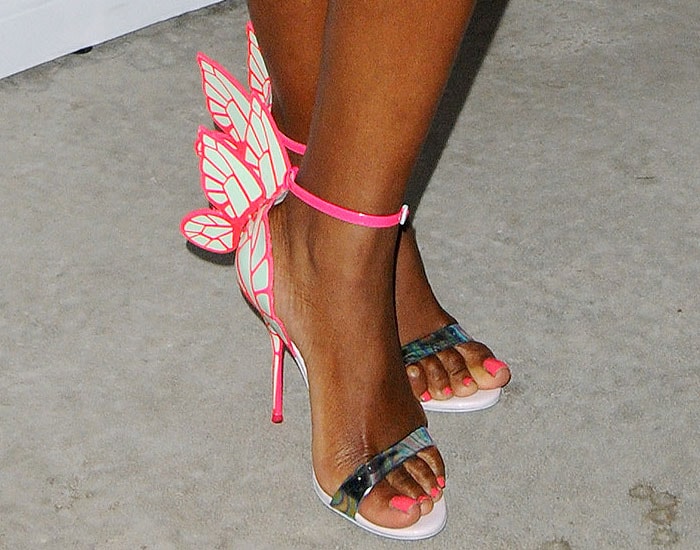 Sophia Webster "Chiara" butterfly ankle-strap sandals on DJ Kiss
DJ Kiss' exact shoes: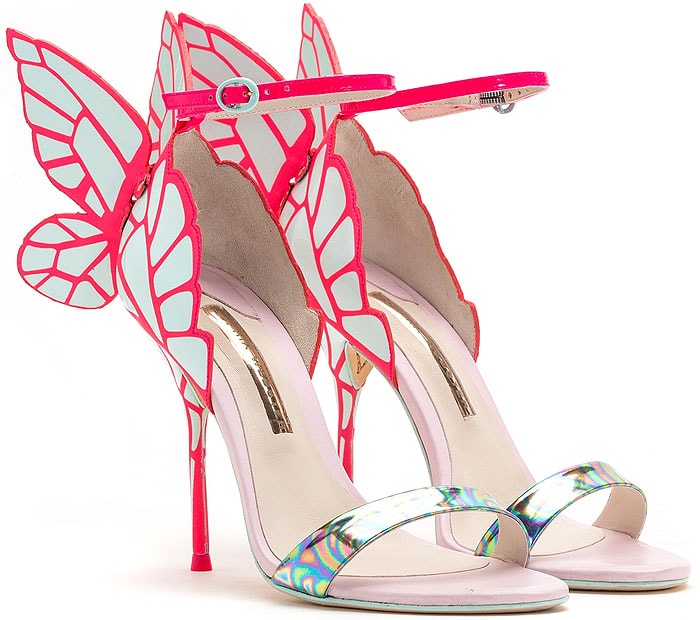 Sophia Webster "Chiara" Butterfly Sandals, $570 at Neiman Marcus
Credit: Brian To/Daniel Deme/Derrick Salters/Ivan Nikolov/Nikki Nelson/FayesVision/PNP/WENN