Actress Rachel Weisz flashed her slender legs and pretty feet in the Bow Bow sandal from Christian Louboutin at the New York premiere of her new film 'The Bourne Legacy'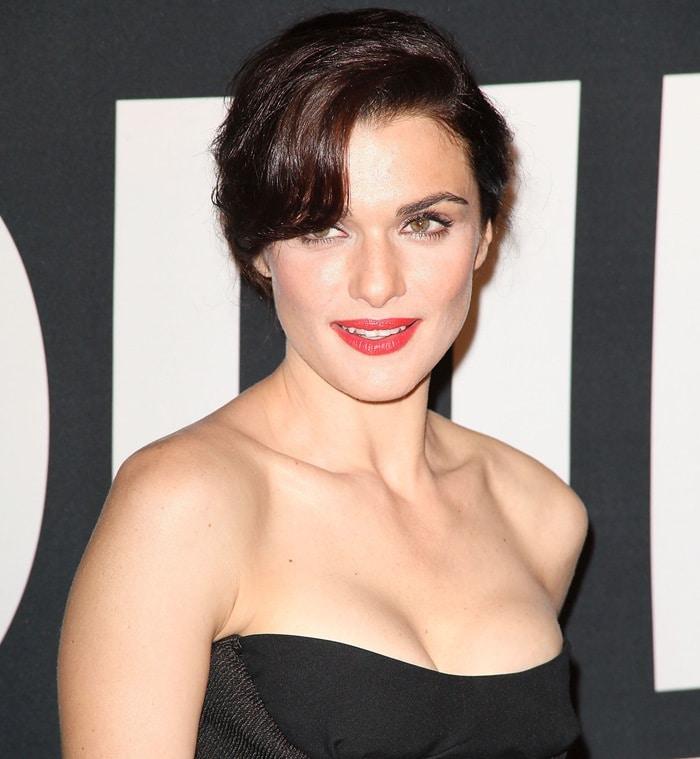 Rachel Weisz at the Universal Pictures world premiere of 'The Bourne Legacy' at the Ziegfeld Theatre in New York City on July 30, 2012
She paired the bow-adorned heels with a very simple and sleek black strapless Christian Dior Fall 2012 couture dress and a Charlotte Olympia Fall 2012 Domino Pandora clutch.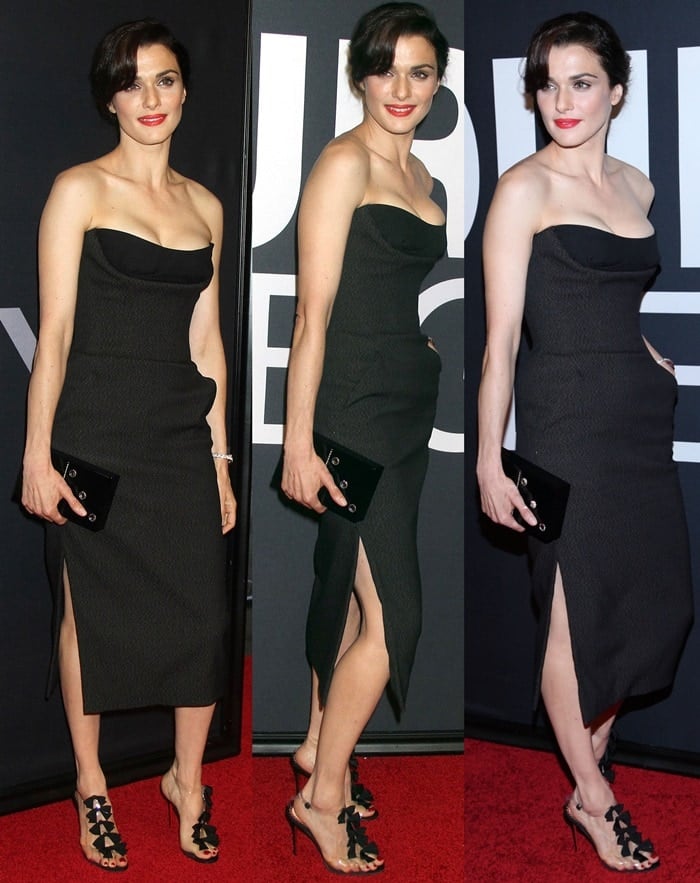 Rachel Weisz paraded her sexy legs in a sleek black strapless dress
I wasn't a huge fan of these heels when I spotted them a while back, but seeing them paired with this ultra-sophisticated dress makes me think twice.
Rachel Weisz's hot feet in Bow Bow sandals
The 'Bow Bow' could be a bit much for a super ornate or printed gown, so I'm really glad that Rachel went with a slim and sexy yet simple black dress. Her up-swept hairdo, minimal accessories and fresh make-up were ideal for completing this outfit.
Rachel's sandal features clear PVC straps adorned with metallic patent leather bow details. The posted ankle strap features a button closure, and the covered heel polishes the shoe off perfectly!
Christian Louboutin Bow Bow Sandals in Black, $1,195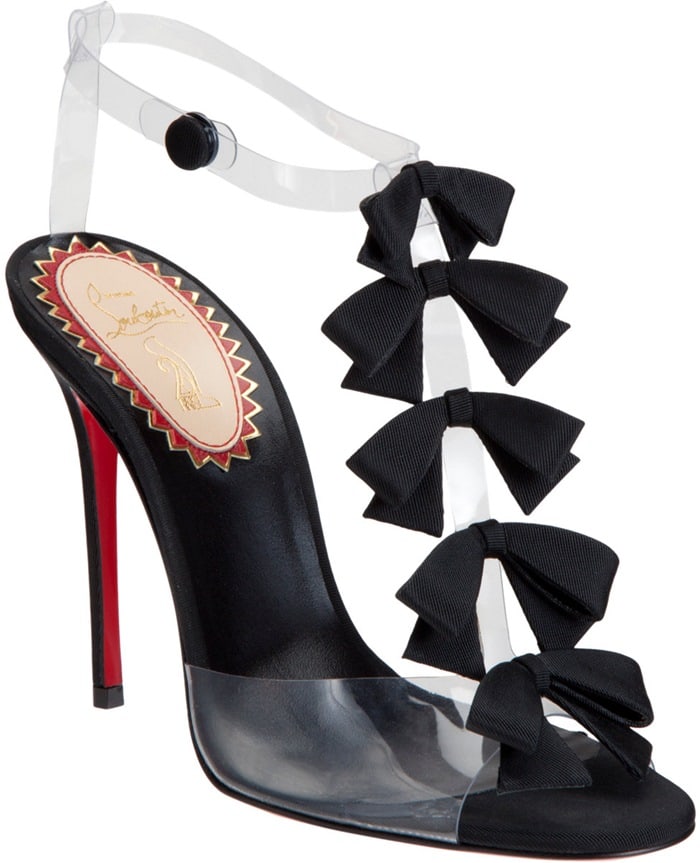 Christian Louboutin Bow Bow Sandals in Red, $1,195
Christian Louboutin Bow Bow Sandals in Rosegold, $1,195
How do you like them? Please let us know by leaving a comment below!
Credit: PNP / WENN / Michael Carpenter