What are your go-to boots this fall? For Isla Fisher, it's a pair of classic and comfy ankle high boots from Rag & Bone.
The red haired cutie was spotted wearing it not just once, but twice this month – while picking up her daughter from a ballet class, and while out and about in Santa Monica:
Isla Fisher out and about with her daughter in Santa Monica on October 6, 2012
Isla Fisher's Rag & Bone 'Newbury' boots
What do you think of Isla's fall style? And what can you say about those boots?
Here's a closer look at it for you. They're called the 'Newbury' and they are as basic as boots can get. The pair comes with stocky stacked heels, a paneled shaft, and a rounded toe.
Yes, the 'Newbury' definitely isn't sleek nor is it sexy. But what it lacks in flair, it makes up in quality. Clean lines, plush lambskin leather, and sturdy craftsmanship are what you'll get from these well-made shoes. They're practical, highly functional, reliable, and will last you through seasons. How do you like 'em so far?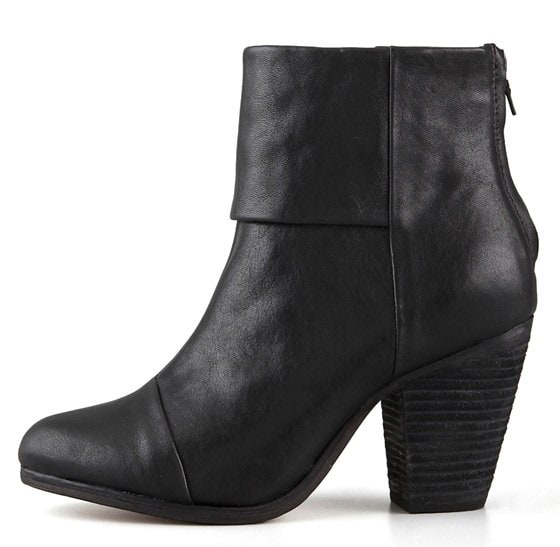 Rag & Bone 'Newbury' Boots in Black, $495
If you're interested, you can buy the classic black or brown at Shopbop or Neiman Marcus. But if you fancy it in other more interesting colors, check out the red and brown suede or the gold glitter and cotton canvas:
Rag & Bone 'Newbury' Boot in Classic Red, $475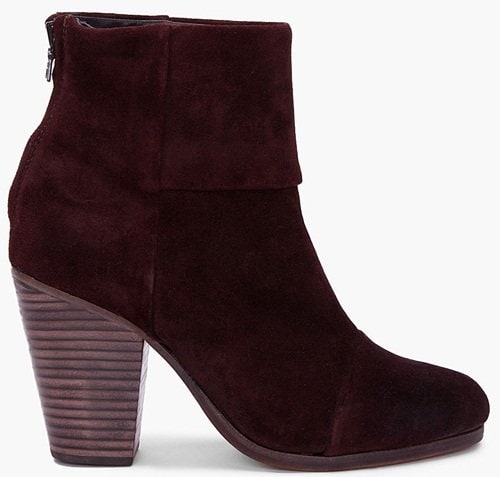 Rag & Bone 'Newbury' Boot in Espresso Suede, $495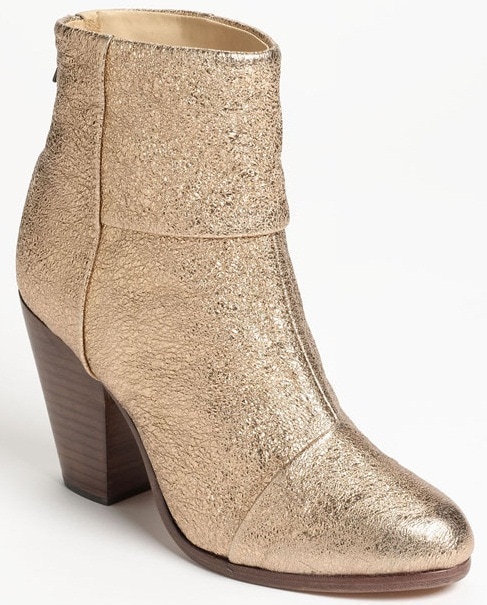 Rag & Bone 'Newbury' Boot in Gold, $550
Rag & Bone 'Newbury' in Cotton Canvas Navy, $495
Credit: WENN