Red must be the color of the week because we spotted more than a couple of celebrities turn up at events in head-turning scarlet heels. Two that made our jaws drop were Lily Collins and Jessie J.
Lily wore her pair with a beautiful red lace Houghton frock at the premiere of 'Mortal Instruments' in Madrid yesterday. She completed the ensemble with a pair of patent leather pointy-toe Christian Louboutin "Batignolles" pumps and a striking Jacob & Co. diamond ring.
Lily Collins in head-to-toe red at the premiere of 'Mortal Instruments: City of Bones' in Madrid on August 22, 2013
Jessie, on the other hand, rocked her red pumps – a pair of satin pointy wedges with ankle straps from Burberry, while appearing on an Australian breakfast TV show, 'Sunrise'. She wore the shoes with black leather skinnies and a black silk-velvet blend sweater. Coupled with her bleached-blonde cropped hair, the look she projected was pure '80s rocker chick.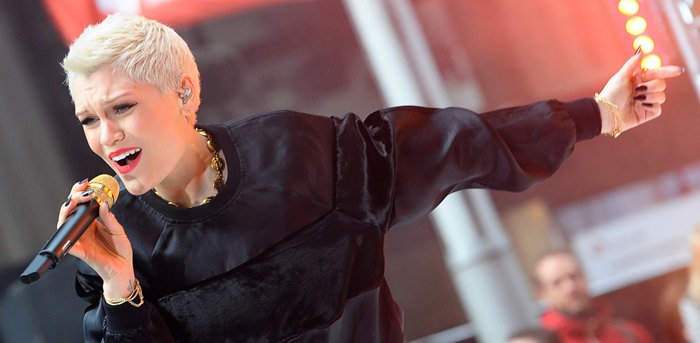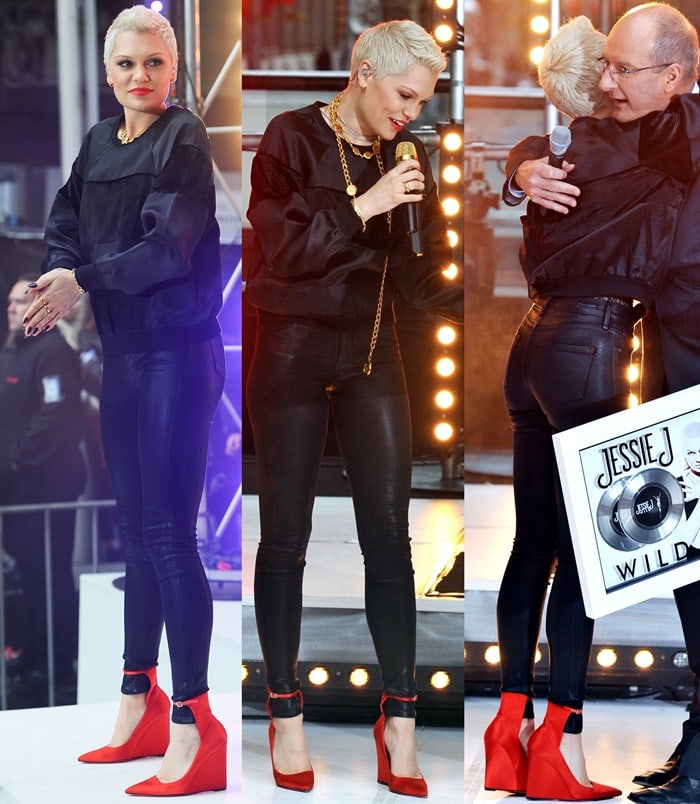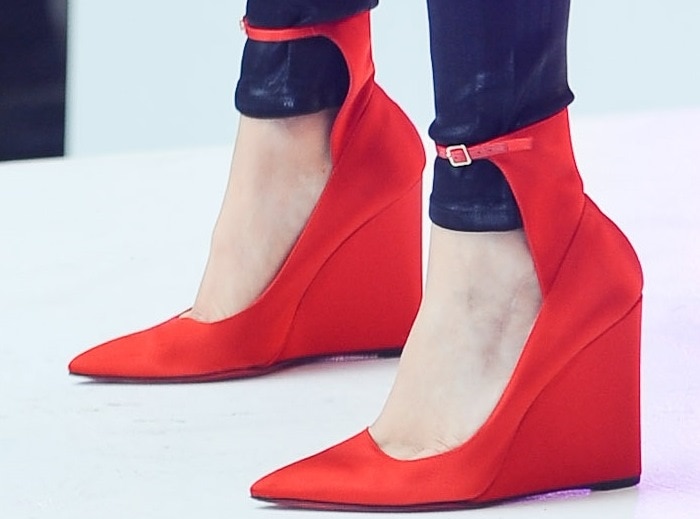 Jessie J wearing red pointy ankle-strap wedges with her black outfit as she performs on the Australian TV show 'Sunrise' on August 23, 2013
Now, the obvious question is, who among the two looked hotter in red pumps — Lily in her romantic frock or Jessie in her all-black outfit?
Better yet, whose red pumps do you fancy more? Lily's classic pair or Jessie's pointy ankle-strap wedges?
Credit: DyD Fotografos/Future Image/Fame Flynet/WENN