Whether on the red carpet or just strolling around town, Reese Witherspoon knows how to put together a chic look.
We spotted her just recently while lunching out in Venice with a male companion, and boy she looked pretty and preppy.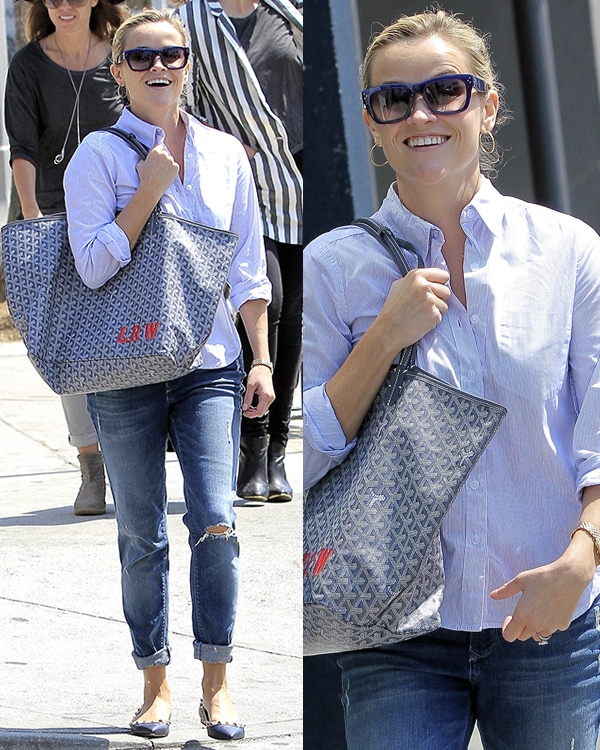 Reese Witherspoon looking pretty and preppy while out for lunch in Venice on September 10, 2013
The 'Devil's Knot' actress was wearing a white button-down shirt with ragged boyfriend jeans.
She was also wearing a pair of cool blue sunnies, which matched her comfy ballet flats. Looks like someone has a new pair of go-to shoes?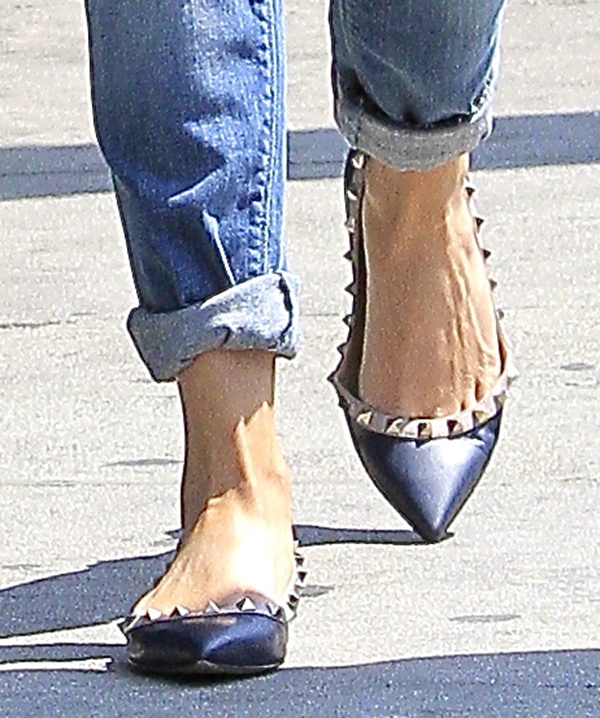 Reese Witherspoon wearing Valentino Rockstud ballerina flats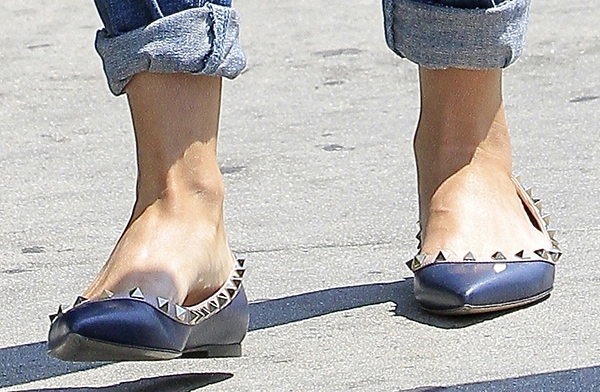 Reese Witherspoon shows off her new pair of go-to shoes
We bet you've already guessed where she got her flats from. The pyramid-stud embellishments that punctuate the nude leather trimming indicate that these ballet flats are by Valentino.
This detail has become the brand's signature. Aside from the rocking studs, these flats also feature pointed toes and low-cut vamps that make them ladylike.
Wear these Valentino "Rockstud" ballerina flats to create a mixture of edge and feminine glamour! Aside from blue, they're also available in different colors as well as in patent leather.
Valentino "Rockstud" Ballet Flats in Navy Leather, $695 at Farfetch and Nordstrom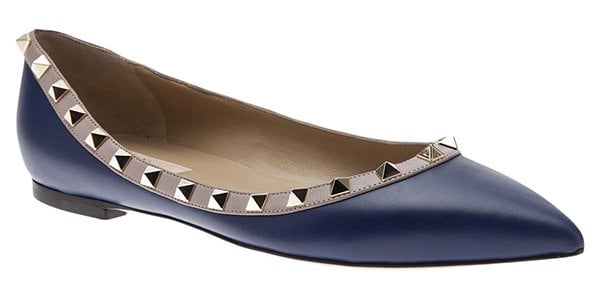 Valentino "Rockstud" Ballet Flats in Black Leather, $533.65 at Farfetch and Nordstrom
Valentino "Rockstud" Ballet Flats in Pink Leather, $695 at Farfetch and Nordstrom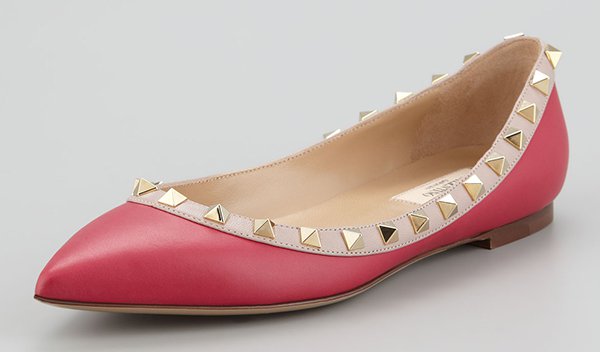 Valentino "Rockstud" Ballet Flats in Nude Leather, $695 at Farfetch and Nordstrom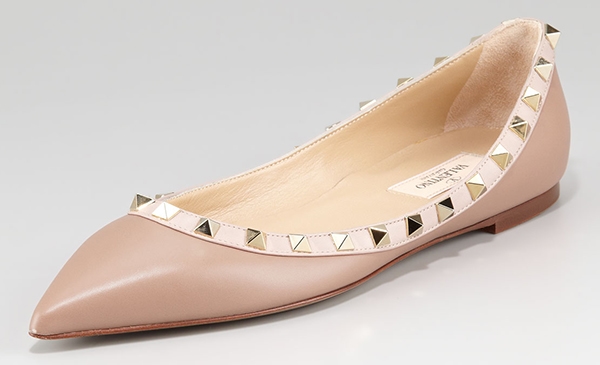 Valentino "Rockstud" Ballet Flats in Pink Patent Leather, $533.65 at Farfetch and Nordstrom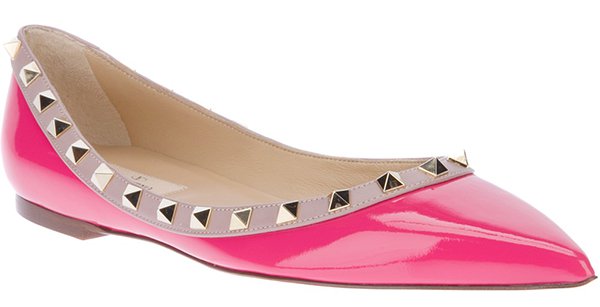 Valentino "Rockstud" Ballet Flats in Red Patent Leather, $695 at Farfetch and Nordstrom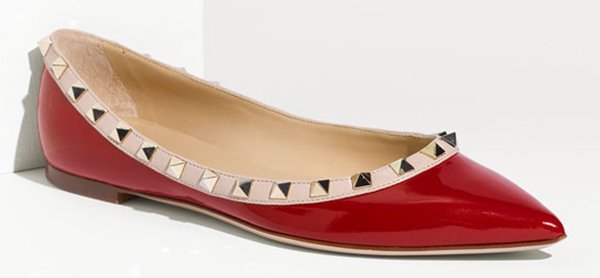 Valentino "Rockstud" Ballet Flats in Nude Patent Leather, $695 at Farfetch and Nordstrom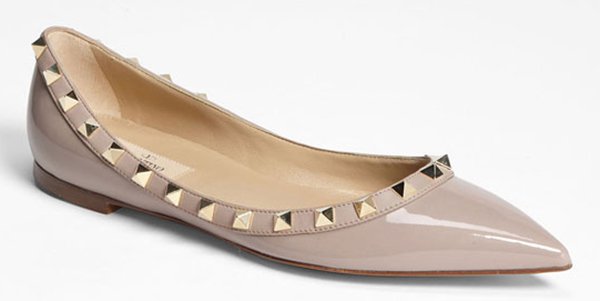 Valentino "Rockstud" Ballet Flats in Black Patent Leather, $695 at Farfetch and Nordstrom
Credit: WENN