I'm a Rihanna fan, though I can't say I'm crazy about her fashion sense. Sometimes she oozes with style, other times she can look like a mess. Early this week however, I think she pulled a really cool look while leaving Giorgio Baldi restaurant in Santa Monica. Well, sort of cool because I'm not exactly sure what to think of the shoes she wore yet.
The super sexy pop star decked herself in a simple get-up that included short black cutoffs paired with a printed slouchy sweater. She then capped off the outfit with a studded bag from Alexander Wang, AND get this – some mesh toed boots, also from the same designer.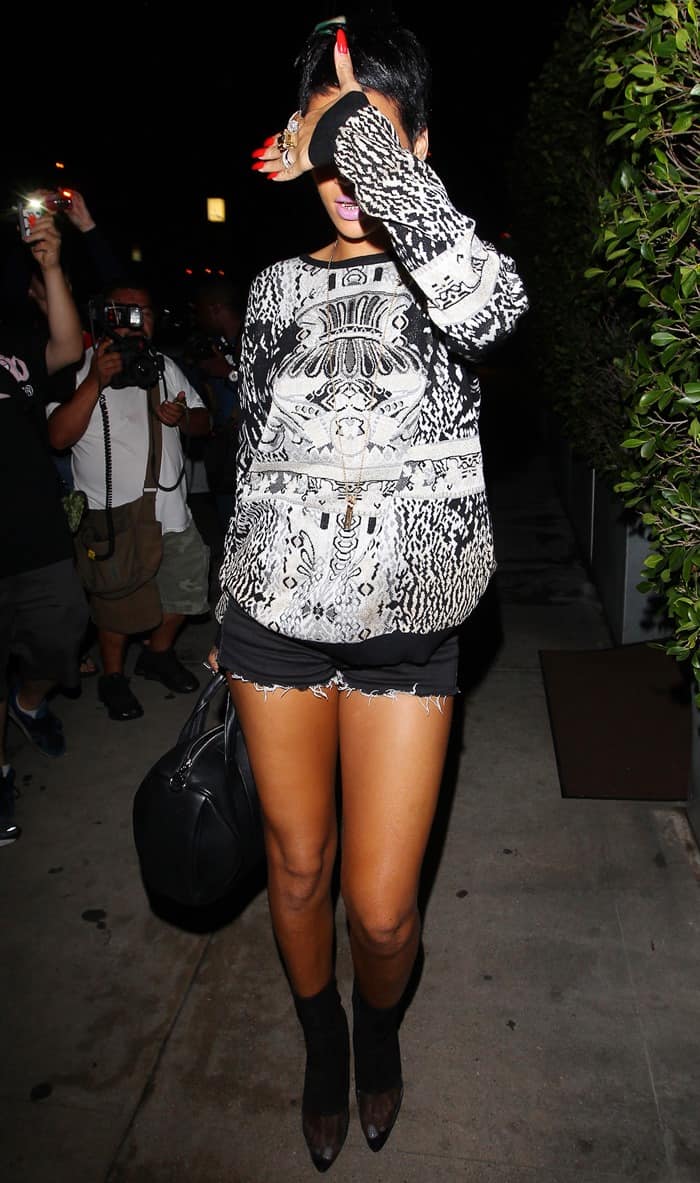 Rihanna leaving Giorgio Baldi restaurant in Santa Monica on September 11, 2012
I actually love her ultra laid back style here, except, I honestly don't know what to think of those see-through boots. Here's a closer look at Rihanna's feet. Tell me, would you say Ri-Ri looks hot in 'em or not?
A closer look at Rihanna's boots
Well, what do you think?
Perhaps regular boots would have been a better choice, but the mesh toe design does offer a different kind of appeal. Can you appreciate them?
Rihanna sported Alexander Wang's "Cameron" mesh and suede boots. It's a pointy pair with heels that run 4.5 inches high.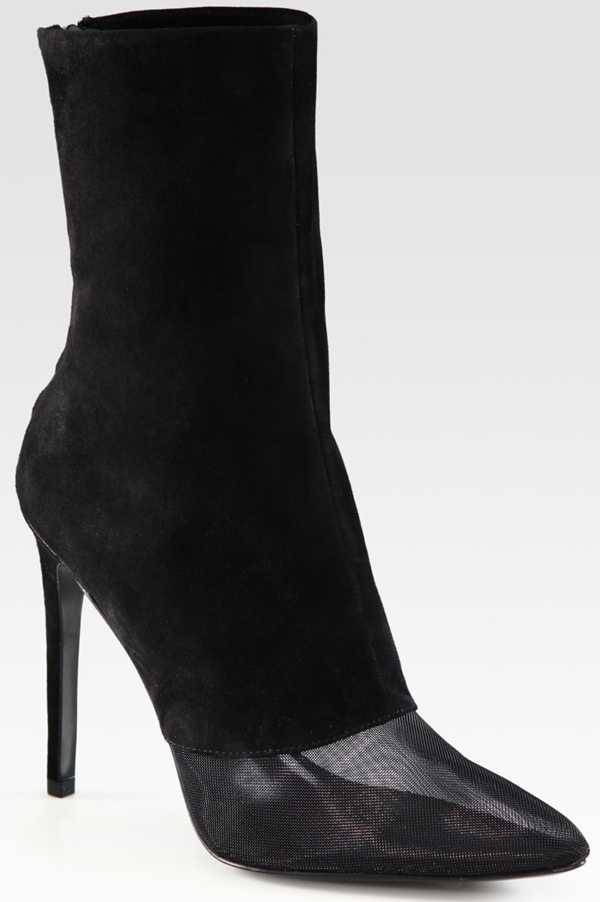 Alexander Wang 'Cameron' Mesh and Suede Boots, $585
Credit: WENN