Rihanna seems to be enjoying her stay in Paris. A day after performing at Stade de France on June 8, she shared some photos on Instagram while visiting Balmain's boutique in the French capital. The Barbadian singer, actress, and fashion designer paired two different outfits with embroidered ankle boots from Balmain's spring 2013 collection. She ended up buying them and took her new shoes out for a night of fun shortly afterwards!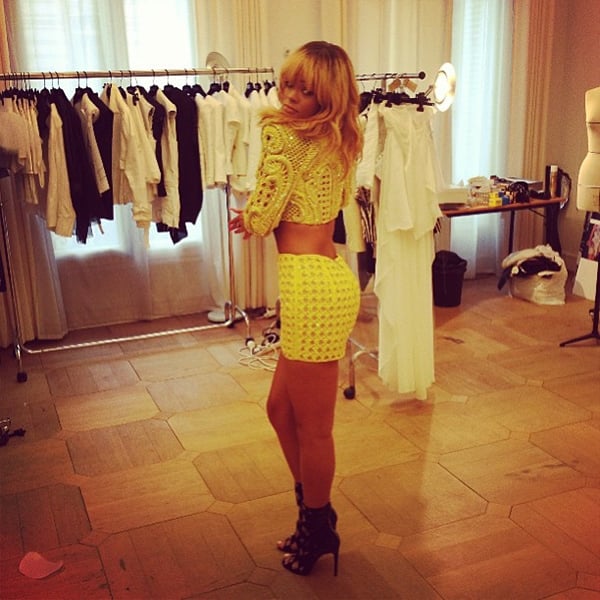 Rihanna trying on new outfits at the Balmain design studios in Paris on June 9, 2013
Rihanna out clubbing in Paris, France
See the boots? They're similar to the Balmain boots spotted on Kylie Jenner and Kim Kardashian and feature a large patterned lace design, a diamond pattern that's combined with crochet embroidery, peep toes, and patent-trimmed zipper fastening at the back.
Do you like the way Rihanna styled her boots? Which of her outfits do you prefer?
Love these boots, too? You're in luck because they're now on sale at TheCorner.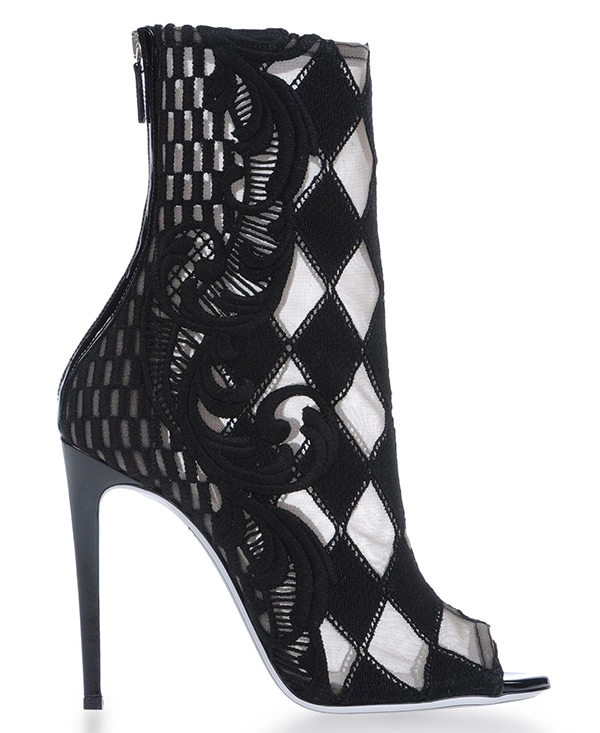 Balmain Ankle Boots, $1,240 (before: $1,970)
Credit: Rihanna's Instagram