Rihanna never fails to turn heads — she's a stunner without even having to try.
The 27-year-old singer oozed ultra-cool laid-back vibes as she arrived at LAX on Friday, but she still had all eyes on her — even in casual dress. She was chic and comfy in a pair of black sweatpants that she teamed with a "Madonna Blond Ambition" white tee and a black jacket.
Rihanna accessorized with Beats by Dr. Dre headphones, layers of necklaces at her collar, a pair of Sunday Somewhere vintage-looking sunglasses and Puma sneakers which amped up the singer's swag.
To complete her look, RiRi wore minimal makeup and pulled her hair back in a messy ponytail.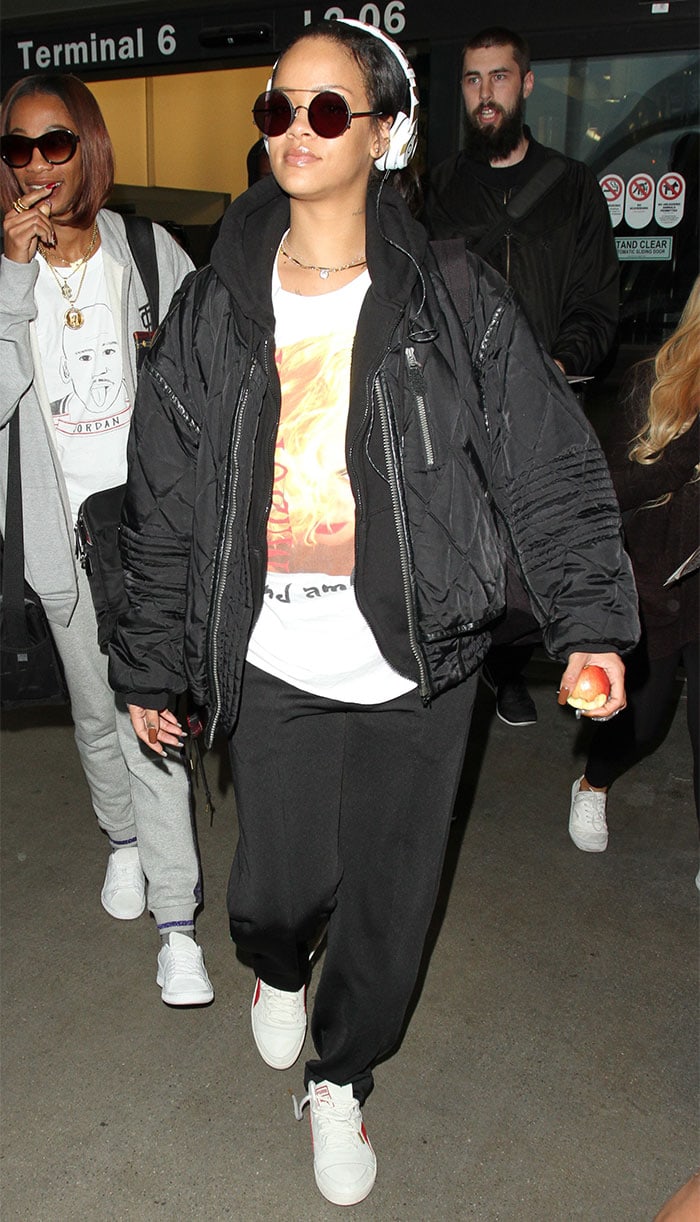 Rihanna arrives at Los Angeles International Airport (LAX) on January 8, 2016
Rihanna added some retro to her swag with a pair of Puma "Boris Decker" sneakers, originally released in the mid '80s. They are made of leather and feature thick padded collars for comfort and protection, rubber outsoles for grip, and lace-up fastenings.
Furthering her just-rolled-out-of-the-house feels, RiRi left her shoelaces untied. We're digging the laid-back vibes, but we can't help but worry she might trip over those loose laces!
You can find these sneakers at Amazon.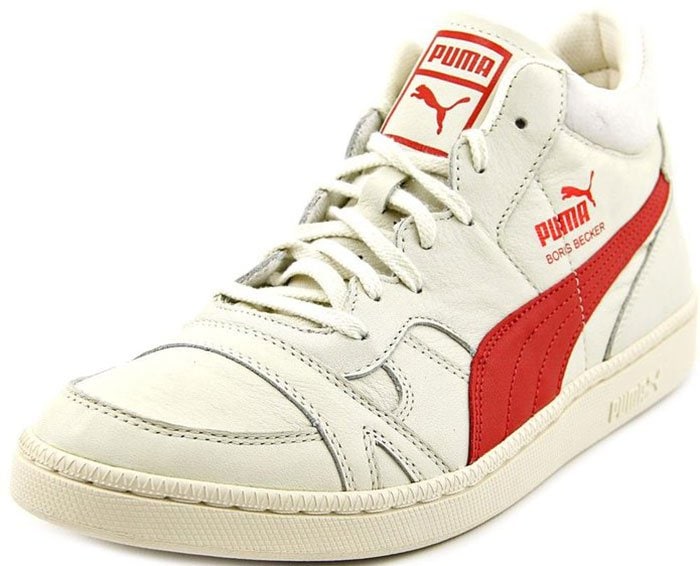 Puma Select "Boris Becker" Sneakers, $48.99 – $135.00 at Amazon
Credit: WENN