Rihanna was spotted leaving her London hotel on June 17 with her brother. They were on their way to the LG Arena in Birmingham for another leg of her Diamonds World Tour.
RiRi sported blue denim overalls paired with a black bralette. She accessorized with a beanie, a variety of jewelry, a pink Givenchy bag, and a pair of pretty, playful heels, which are named after her by Sophia Webster.
That same day, she shared a photo on Instagram showing her sandals with the caption "I spy something beginning with R- the 'RiRi's' by Sophia Webster!! Thank you lady, humbled, and loving these!!!".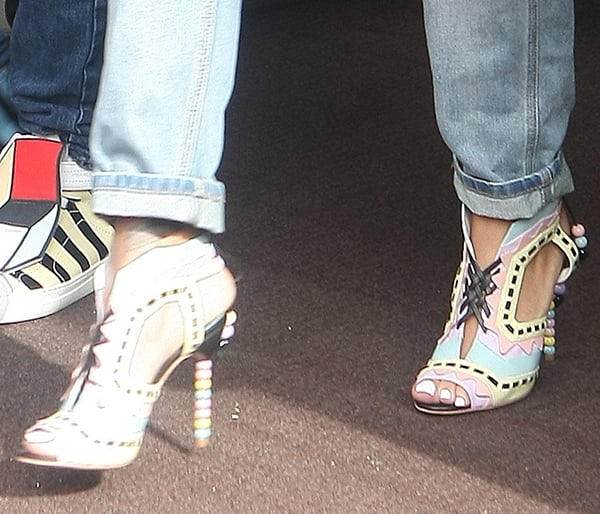 Rihanna leaving her hotel in London on June 17, 2013
The "Riri" sandals are from the designer's Spring 2013 collection and feature lemon, purple, coral, and turquoise pastel shades. They also boast baubles and black laces at the front and back.
Although this sweet-looking pair is named after Rihanna, it is not made exclusively for her. Hopefully you'll soon be able to purchase this style at Neiman Marcus and Net-A-Porter.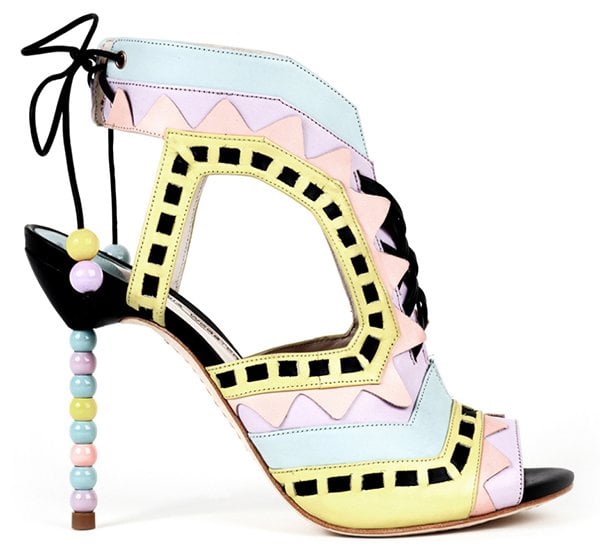 Sophia Webster "Riri" Sandals, $934
Credit: WENN