We all know that Rita Ora isn't afraid of a little fashion challenge. In fact, the "America's Next Top Model" host has put on some pretty ridiculous 80's-inspired outfits without batting an eyelash. So, when a particular pair of eccentric Fendi boots were sent her way, Rita didn't run away sobbing.
On the contrary, Rita was actually excited to debut them. The pop star strutted her stuff while wearing the Fendi boots as she arrived at the London Heathrow Airport from Milan.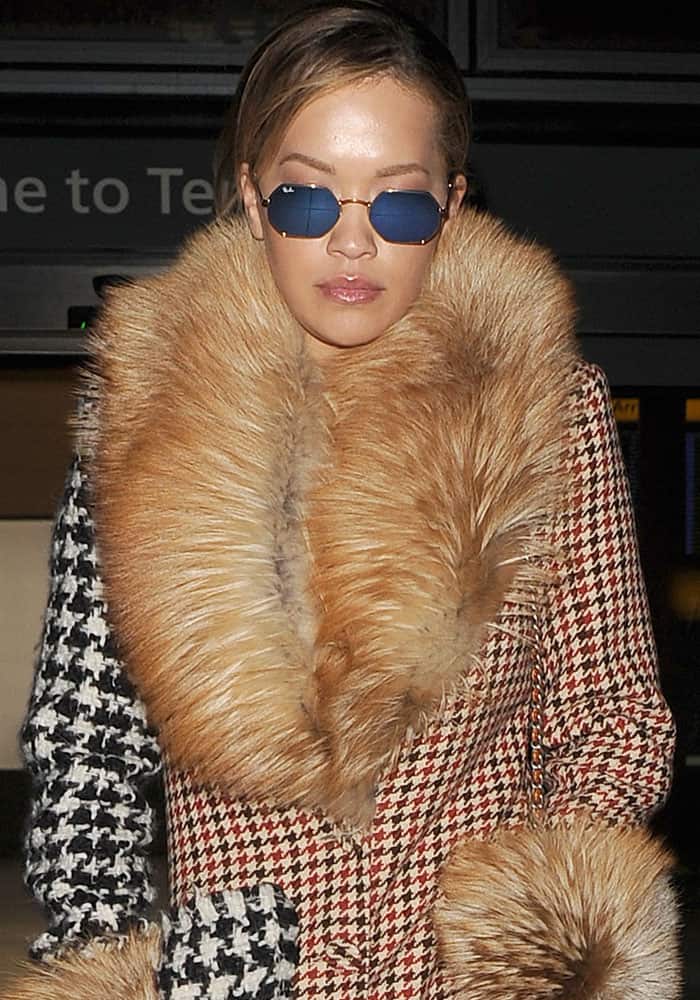 Rita Ora arriving at the Heathrow Airport on a flight from Milan on February 27, 2017.
Rita shows off her brand new Fendi sock boots.
Rita wore her Fendi sock boots with confidence, but this shoe style isn't for the faint of heart. These boots are neon-pink and candy-striped, and as if that's not enough, they even comes with a vertically-striped brown heel.
The pop star seemed to have created her outfit around the shoe. Rita wore an oversized tweed fur coat by Ellery, distressed denim, a Coach "Dinky" bag embellished with hearts, stars and fringe, and a pair of "Classic Hexagonal" sunglasses by Ray-Ban.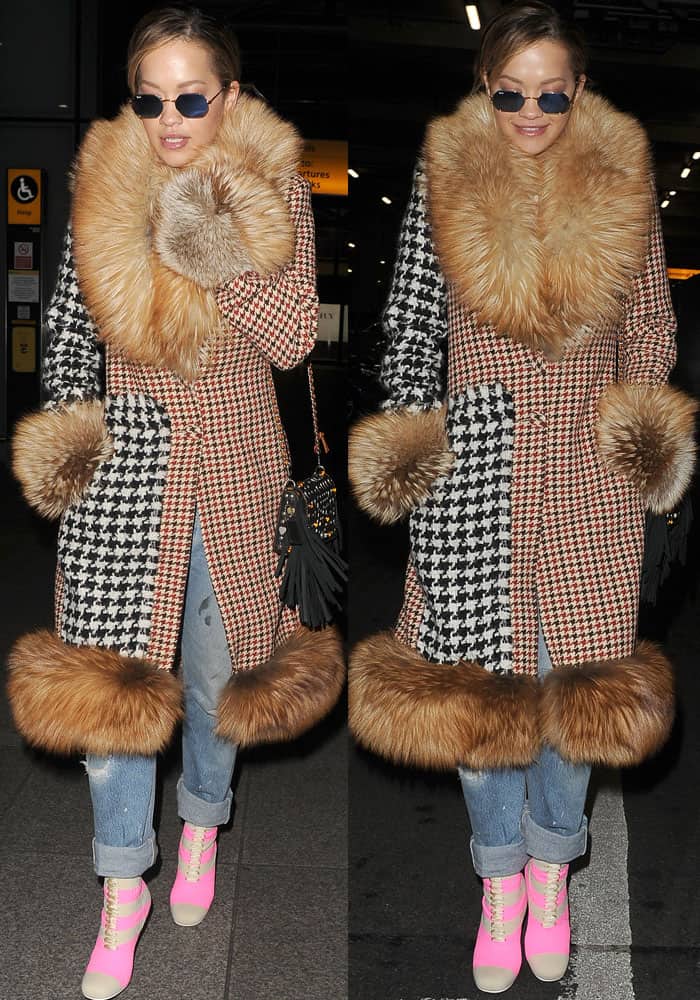 Rita looks like a walking patchwork in her oversized Ellery tweed fur coat and pink Fendi boots.
Rita didn't look confused at all when she got around to unboxing her Fendi shoes. Rather, she "ooh-ed" and "aah-ed" over the footwear. The 26-year-old even captioned the first time she wore the shoe out with "today's the day" as she wore them in and out of meetings.
Rita debuted her Fendi boots to the paparazzi as she arrived back at the Heathrow airport.
Shop the Fendi sock boots at Neiman Marcus.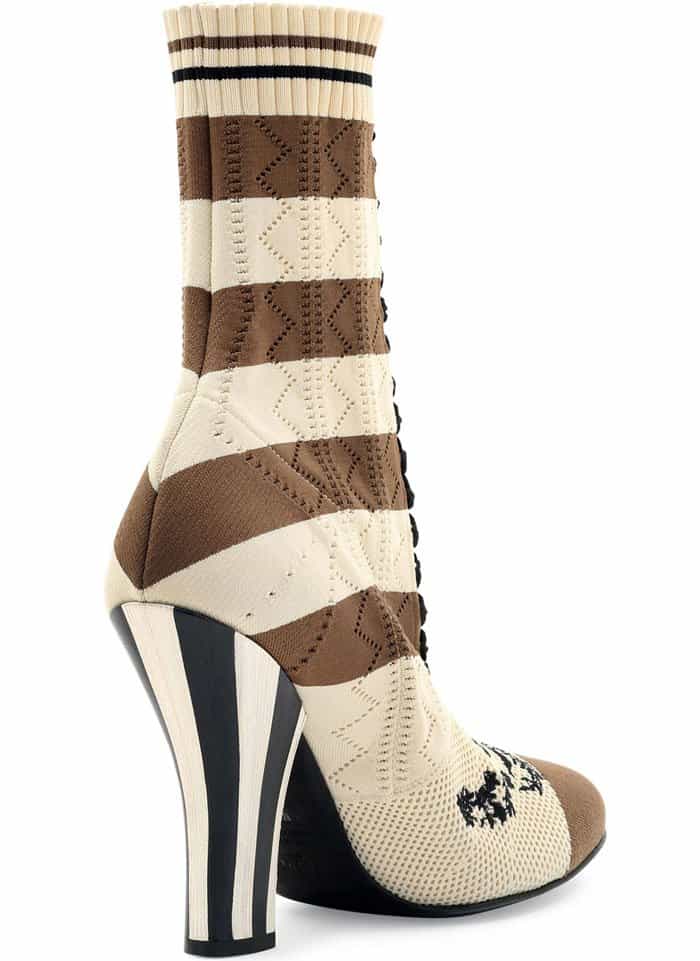 Fendi Striped Knit Sock Booties, $1,050 at Neiman Marcus
Credit: Will Alexander / WENN