Rita Ora never ceases to amaze me. This time, it was with a colorful outfit that she wore to the birthday celebration of her "sister from another mister" (as she described on Instagram) yesterday night.
The British singer, songwriter, and actress looked very unique in a short printed Just Cavalli dress under a white blazer, which has the same exotic print that was on the dress.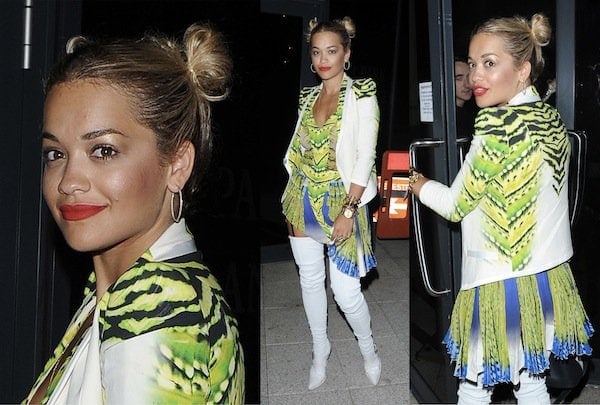 Rita Ora wears Chun Li–style buns on the sides of her head while leaving a close friend's birthday party at Scotch members nightclub in Mayfair, London, on July 26, 2013
She channeled her Street-Fighter persona with Chun Li–style buns on the sides of her head. She, of course, sported her signature red lips, too.
To top it all off, Rita paired her dress with white thigh-high boots from Altuzarra. The sexy boots are from the designer's fall/winter 2013 collection.
Rita Ora wears white thigh-high boots from Altuzarra
Rita Ora's colorful outfit and Altuzarra thigh-high boots
We also have a pretty good idea as to what Rita has on under her dress and boots. If you look closely at the photos above, you'll notice the singer's thigh garters. Here's a closeup for you: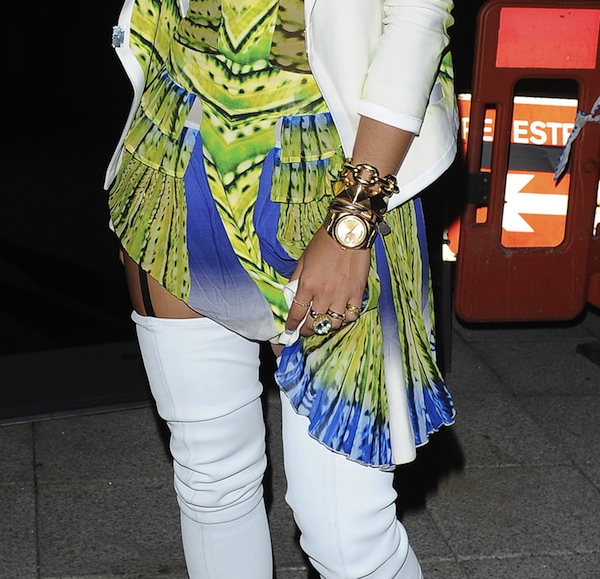 Rita Ora exposed her sexy thigh garters
Thanks to the very seductive Instagram shots of her in lingerie and the Altuzarra boots two days ago, we're fairly certain we know what's under her outfit. Check them out: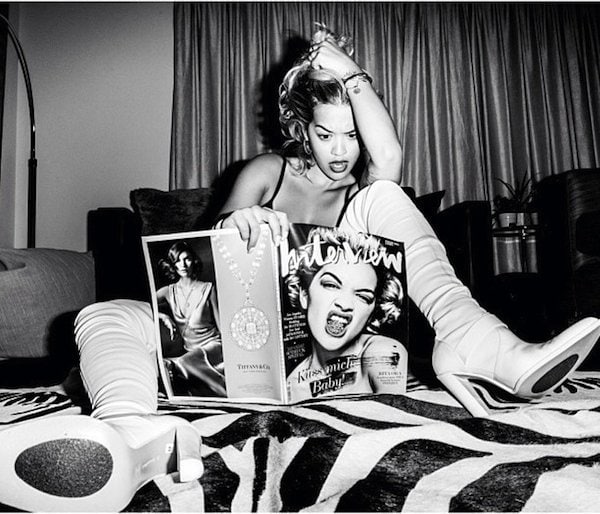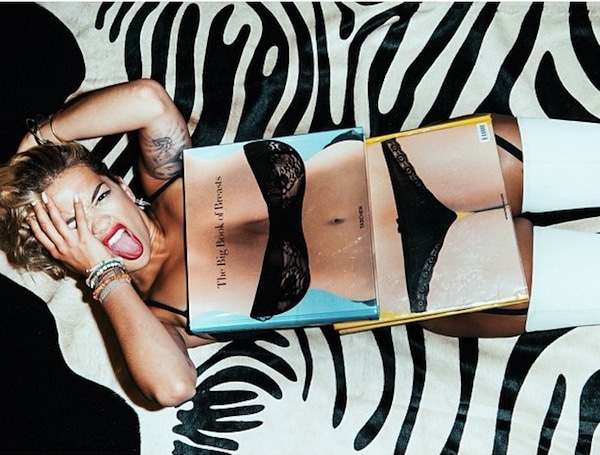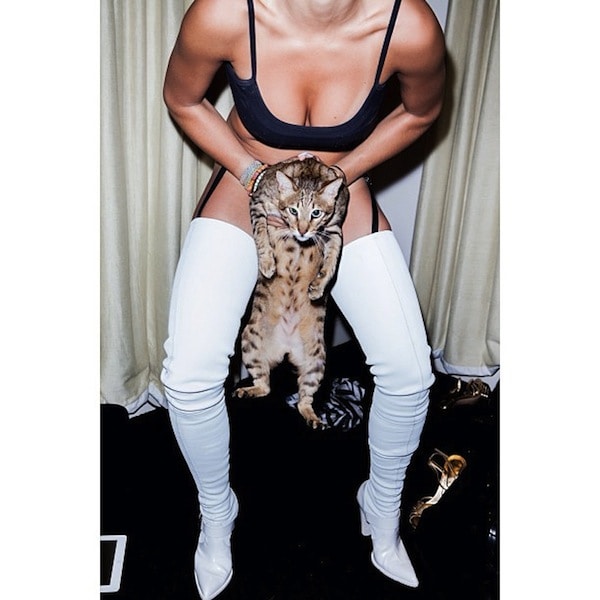 The sexy star showing off her Altuzarra boots and black negligee via Instagram on July 24, 2013
We're not sure where you can get the underwear Rita is wearing in her Instagram photos, but we know where you can pre-order the Altuzarra boots in black at Saks Fifth Avenue:
Altuzarra Stretch Leather Thigh-High Boots in Black, $3,090 at Saks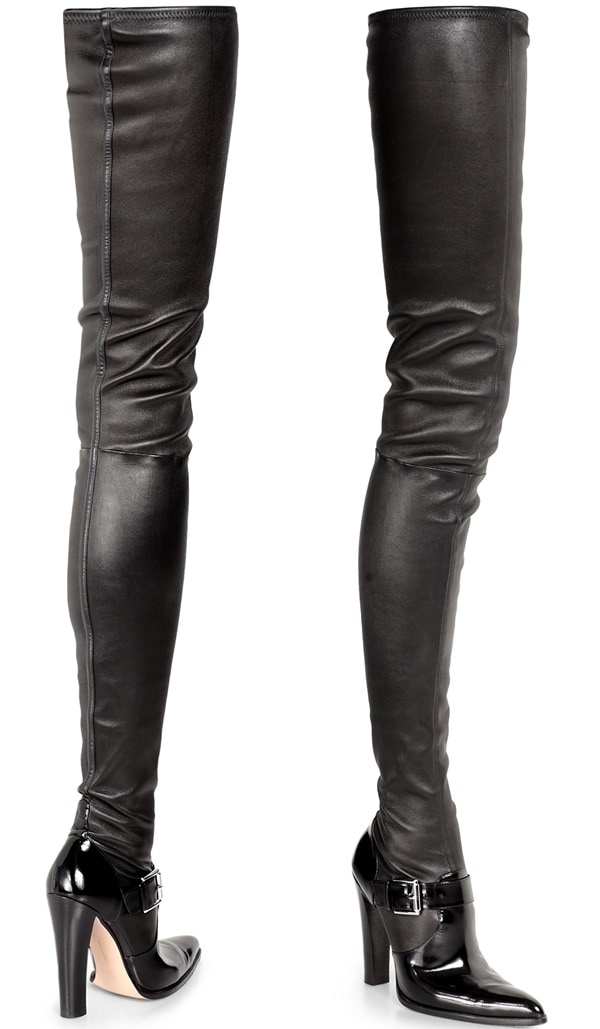 What are your thoughts on Rita's ensemble?
Credit: Craig Harris / WENN / Rita Ora's Instagram