When was the last time we featured Rita Ora here at Your Next Shoes? About two months ago, yes? Like Nicki Minaj, Rita is always a spectacle to watch. She never fails to amaze us or keep our jaws dropping with her radical outfits. At the end of the day, however, we can't deny that we love (and sometimes loathe) her shoe choices. The singer definitely knows how to pick her heels, that much we can say.
While in London for her tour this week, Rita was spotted leaving Mahiki bar in a very unusual bodysuit. It was multicolored, bright, and had a lot of cutouts. We can't say we liked it, but she managed to pull it off, thanks to the extras she wore it with — a beautiful tailored coat and sexy pointy pumps, both in canary yellow.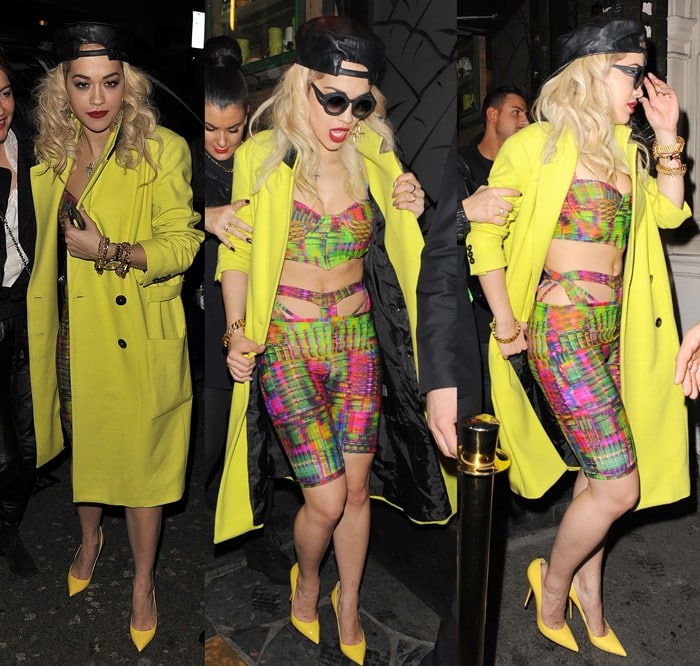 Rita Ora leaving Mahiki bar after her wrap party, February 7, 2013
A closer look at Rita's yellow pumps 
Judging from the pictures, it looks like Rita had on a pair of Christian Louboutin 'Decollete' pumps in patent yellow.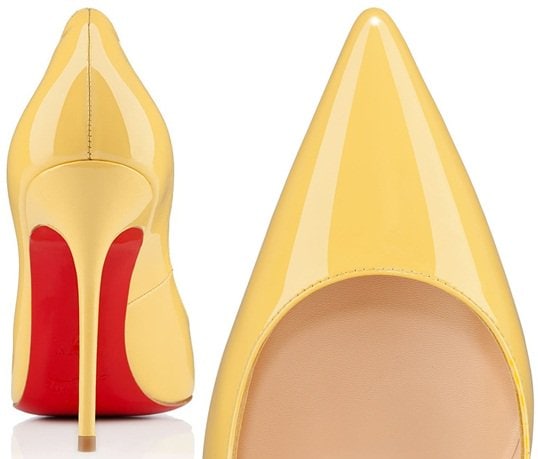 Christian Louboutin 'Decollete' Pumps in Patent Canari, $625
If it's the color you love, you can still grab it with the following patent yellow peep-toe Louboutins from Neiman Marcus and Net-A-Porter:
Christian Louboutin Flo 120 Patent Peep-Toe Pumps, $845
Christian Louboutin Troca Patent Peep-Toe Pumps, $845
But, of course, you can always get that gorgeous canary yellow look without having to spend $800 on shoes. Below is a $69 alternative from Nine West that'll do the trick. And if you want to channel your inner Rita, go ahead and grab the yellow coat from Mink Pink as well.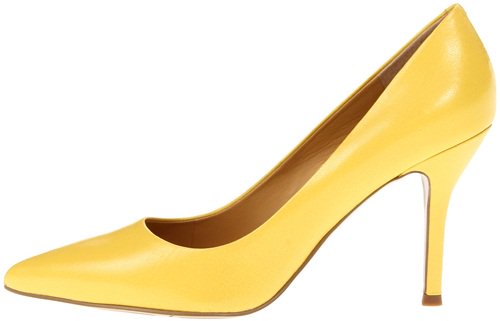 Nine West Flax Pumps in Yellow, $69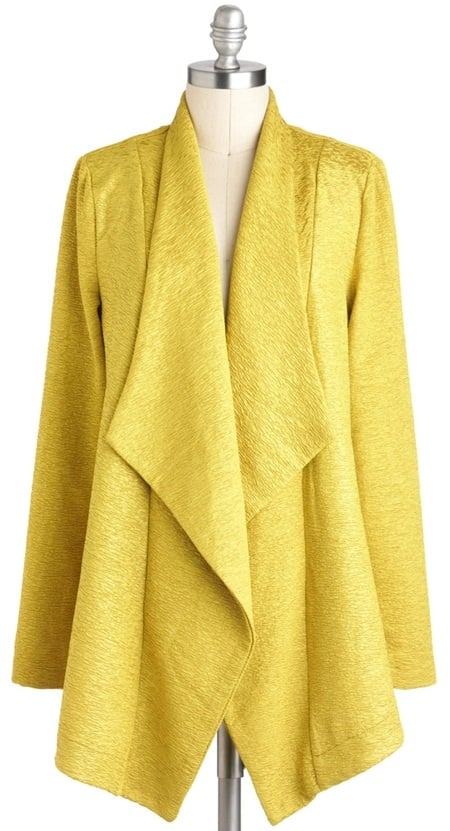 Mink Pink Let's Call a Chartreuse Jacket, $90
Credit: WENN