Rosamund Pike may be 38 years old, but she looks pretty youthful for her age. Thanks to a combination of good genes and self discipline, Rosamund doesn't look much different than she did during her days acting as James Bond's Miranda Frost in "Die Another Day." But, as young as Rosamund looks, we still can't get on board with her recent ensemble: A dress that looks like it was made for a 7-year-old.
Rosamund stepped out in New York to promote her latest period romance film, "A United Kingdom," in a not-so-timeless look.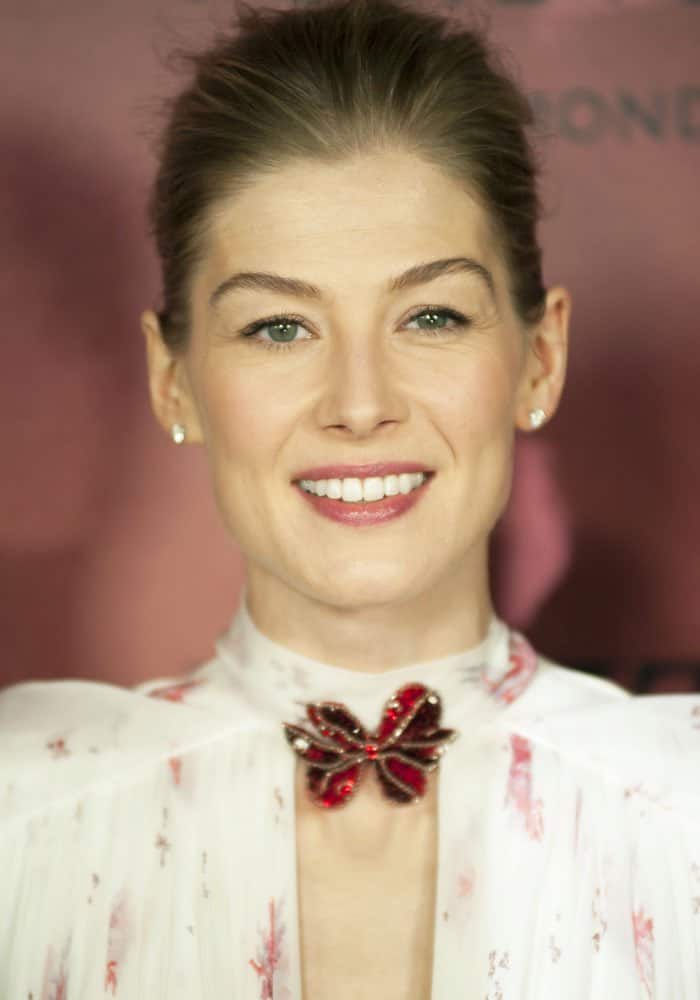 Rosamund Pike at the "A United Kingdom" world premiere held at The Paris Theater in New York on February 7, 2017.
Rosamund wore a Valentine's Day-friendly dress from Giambattista Valli's Fall 2016 Couture Collection. The dress looked like a bad combination of a wedding cake figurine topper and the Chinese cheongsam. The bows looked like they were stolen from Santa's sleigh. The only saving grace in this look? The pretty floral print on the fabric.
The actress paired the dress with the wrong shoes, too. It's a good thing that the Giuseppe Zanotti "Darsey" sandals she wore were pretty on their own.
Standing on its own: outside of the outfit, the Giuseppe Zanotti "Darsey" sandals shone on the carpet.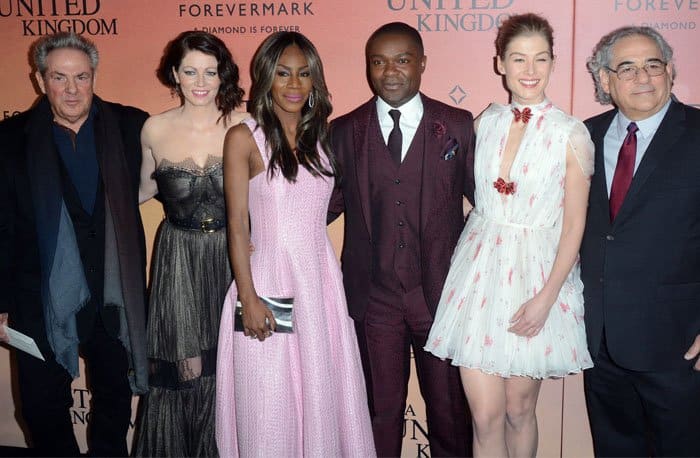 Rosamund with the cast of "A United Kingdom."
Despite the flared-dress-with-a-cape look that we're not even sure a 7-year-old would actually wear, Rosamund's film is definitely one to look forward to.
Rosamund plays London office worker Ruth Williams who falls in love with the Prince of Bechuanaland (now Botswana). Their families, as well as the South African and British governments, express their disapproval for the union. The film is based on a true story.
Shop Rosamund's Giuseppe Zanotti "Darsey" sandals at Net-A-Porter.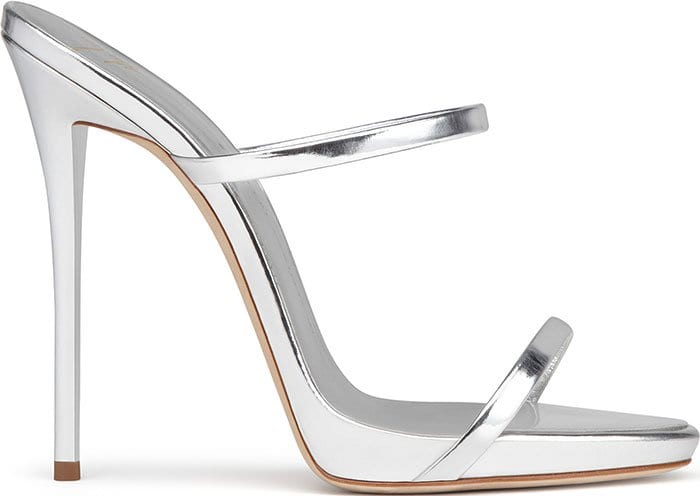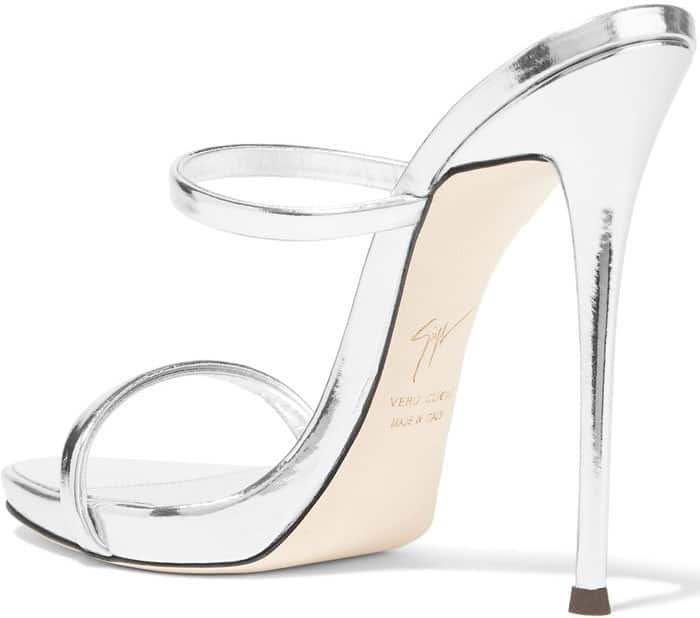 Giuseppe Zanotti "Darsey" Sandals, $278 (original: $695) at Net-A-Porter
Credit: Ivan Nikolov / WENN