Kate Beckinsale stopped by The Tonight Show starring Jimmy Fallon on Sunday night and revealed that she can't be in the same room as Ryan Reynolds as they look like twins.
"I look exactly like Ryan Reynolds," the 46-year-old told Fallon. "Like in a shocking way. Like sometimes I see a bus going by with a poster on and I think, 'Damn, I look hot… wait, it's not me.' Also, I've never done that movie."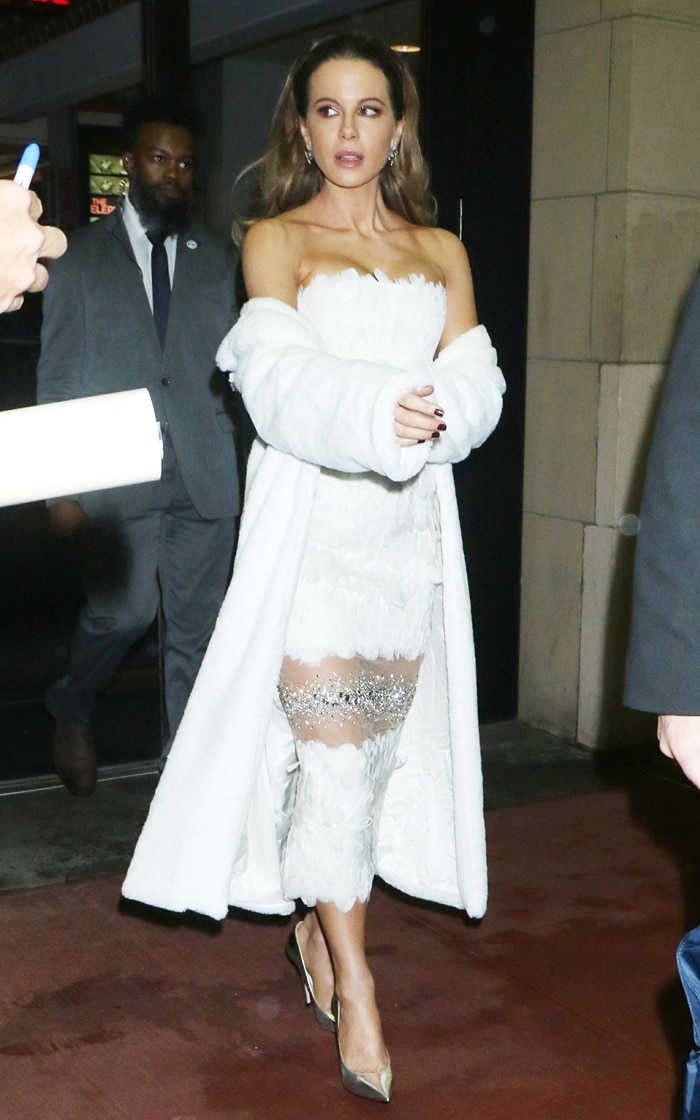 Kate Beckinsale in a figure-hugging corset Georges Chakra Fall 2019 dress at the screening of Farming at the Village East Cinemas in New York City on October 22, 2019
Jimmy Fallon held up a photo of Beckinsale and Blake Lively's husband side by side to see if the audience agreed.
"I don't really see it," he admitted. "I've wrestled with how, obviously, he's not even like a sort of slightly-girly-boy-bander type," Kate then explained. "He's like a big Canadian man and I really see myself in him."
Kate Beckinsale is convinced she looks 'exactly' like Ryan Reynolds
"I can't be in the same room as him," she explained. "Because one of us, I think, would explode, or something would happen. But I have had boyfriends in the same room with him while I was not there and they felt really compromised, like way too intimate. Like they were attracted to Ryan…they just feel like they know things about him, about his undercarriage, that they shouldn't."
In May 2012, the English actress looked white-hot leaving a Memorial Day party in a chic all-white jumpsuit, colorful Pierre Hardy wedge sandals, and a multicolored necklace.
Kate Beckinsale attends producer Joel Silver's annual star-studded Memorial Day party at his Malibu beach house on May 28, 2012
Best known primarily for her work in action films, she wore oversized shades and let her long brunette waves flow freely around her shoulders.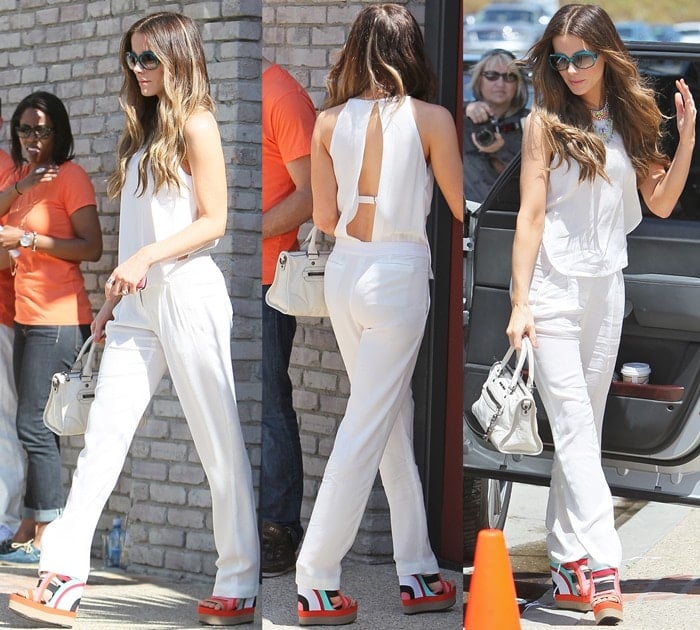 Kate Beckinsale wears an all-white look with colorful wedge heels to a summertime bash in Malibu
While her entire outfit was stunning, the real eye-catcher was her choice of shoes. Kate's bright multi-color wedges added the perfect pop of color to her otherwise all-white outfit.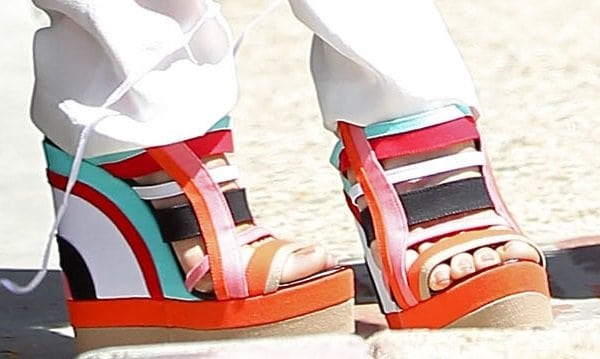 Kate Beckinsale shows off the colorful stripes of her Pierre Hardy platform wedges
We have to admit, we think Kate really hit the nail on the head with this look.
Kate Beckinsale strolls in her multi-colored Pierre Hardy sandals
Since it wasn't a publicized red carpet event, it's possible that she chose these shoes for herself without the help of a stylist — which is impressive!
Kate's Pierre Hardy wedges are available at LuisaViaRoma, and they're even on sale! You can grab these fun and festive shoes here.
Pierre Hardy Canvas Multicolor Wedge Sandals, $486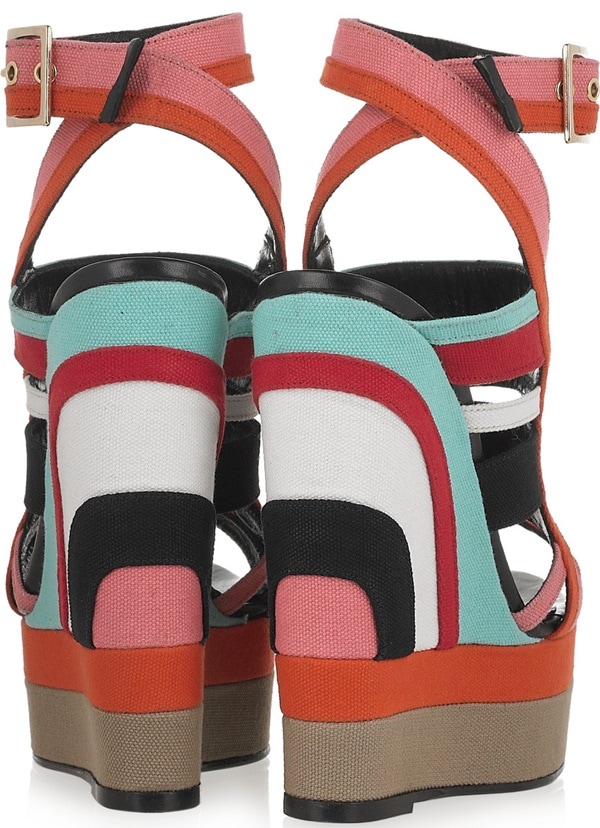 Credit: WENN / Instar / Ivan Nikolov