Sarah Jessica Parker was recently spotted walking her daughter to school in a very cozy and cute ensemble. The 'Sex and the City' star wore an awesome pair of casual slouchy tan boots, cuffed jeans, a warm black coat, a cool hat, and sunnies.
It can be hard to look nice when the temperatures begin to drop, especially during hectic mornings before school. However, SJP managed to pull this casual chic ensemble off perfectly!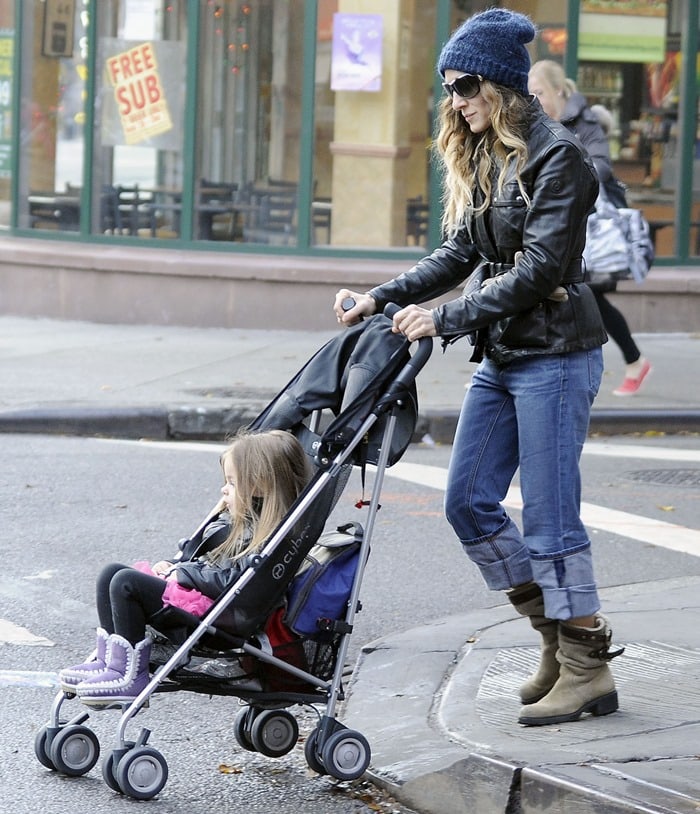 Sarah Jessica Parker on her morning school run with her daughters in New York City on December 3, 2012
SJP's boots are the perfect casual piece! They feature a warm shearling lining with a very relaxed slouchy upper and a versatile taupe leather. After searching high and low, I can't seem to find out exactly who made these great booties.
If you happen to know, please drop us a line and share! In the meantime, check out this similar style that we found at Barneys New York: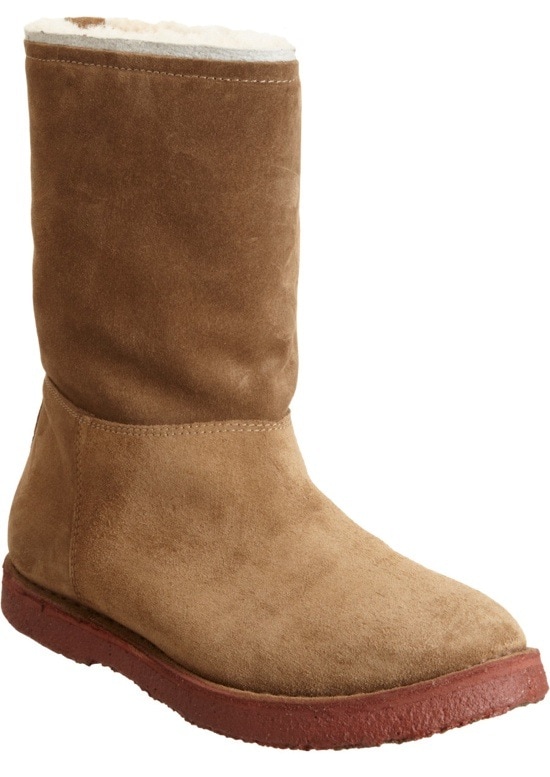 Shearling-Lined Mid-Calf Boots, $425
What do you think of Sarah Jessica Parker's boot choice here? Yay or nay?
Credit: TNYF / WENN