We can kind of see why velvet is trendy again. For a lot of us, the heavy fabric is nostalgic, and reminds us of better times in the '80s and the '90s. Sometimes, this blast-from-the-past totally works. But other times? Not so much.
Sarah Paulson demonstrated that not all velvet creations deserve to live. The actress had a red carpet outfit mishap as she arrived at the 2017 Producers Guild Awards in Los Angeles.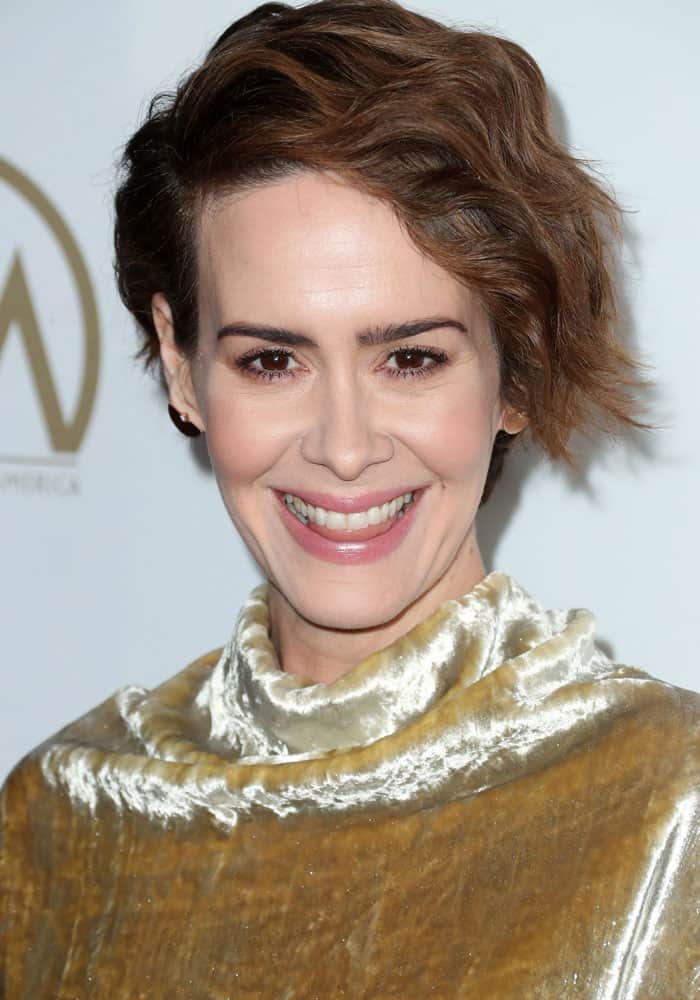 Sarah Paulson at the 2017 Producers Guild Awards held at the Beverly Hilton Hotel in Los Angeles on January 29, 2017.
Saving grace: Sarah strapped on a pretty sexy pair of Pierre Hardy sandals.
Sarah tried to make crushed velvet happen by wearing a cowl-necked midi dress version of it by Maison Margiela. We usually love the brand, but for some reason, the crushed velvet just isn't working with the silhouette, the neckline and the atrocious oversized belt. It also didn't help that the color was just wrong on her.
If there's any saving grace to this outfit, it's that her Pierre Hardy strappy sandals are quite sexy. Too bad they had no place in this look.
Sarah fails in a frumpy looking velvet dress by Maison Margiela.
We appreciate that Sarah is willing to try new things, but her stylist needs to reflect on her actions. Maybe if the dress were done in black and the neckline had a lower cowl, it could have worked.
Or maybe crushed velvet just needs to be thrown out of the window.
Shop Sarah's sexy Pierre Hardy sandals at Yoox.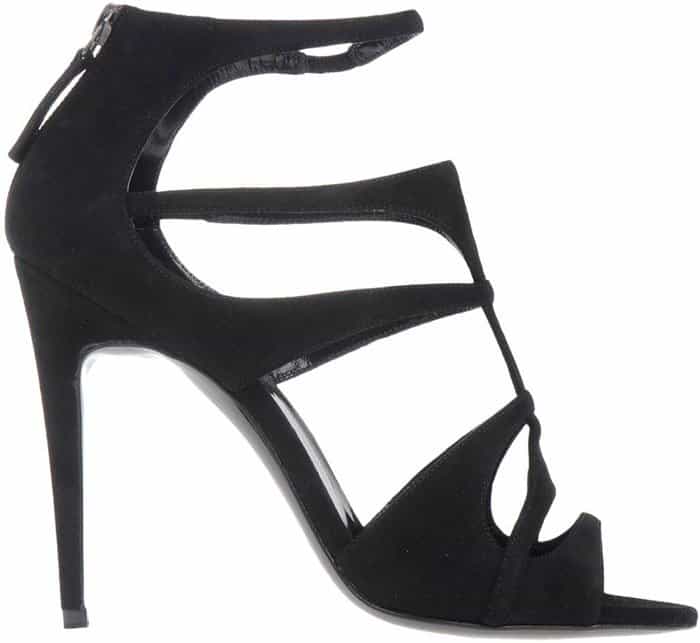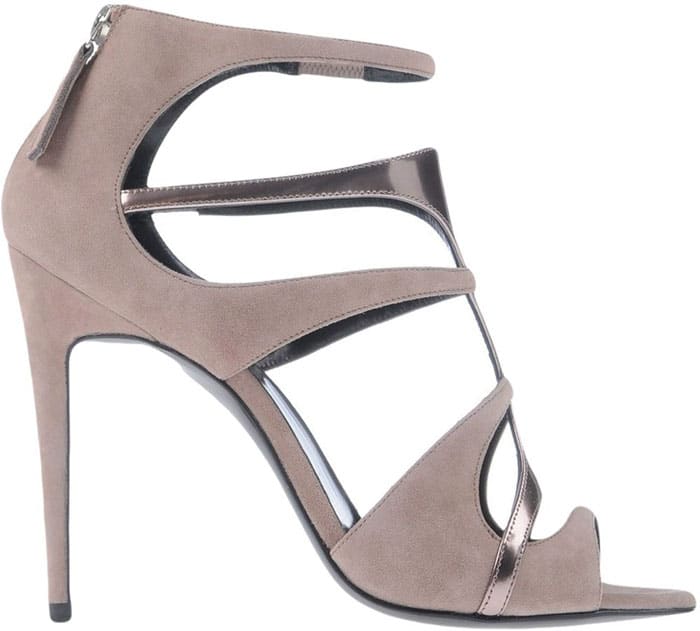 Pierre Hardy Cage Sandals, $155 – $804 at Yoox
Credit: FayesVision / WENN