Continuing with her busy schedule at the 2014 Ischia Global Film & Music Fest, Selena Gomez graced day 8 of the event wearing a completely see-through Blumarine Spring 2014 shirt that displayed her white bra.
Yes, showing your underthings is by no means a new style and so many other celebrities have done it, but in Selena's case, her entire bra was visible. You can see every eyelet detail and how one strap was twisted. You can even clearly see the body chain she was wearing underneath that she might as well not have been wearing a shirt at all.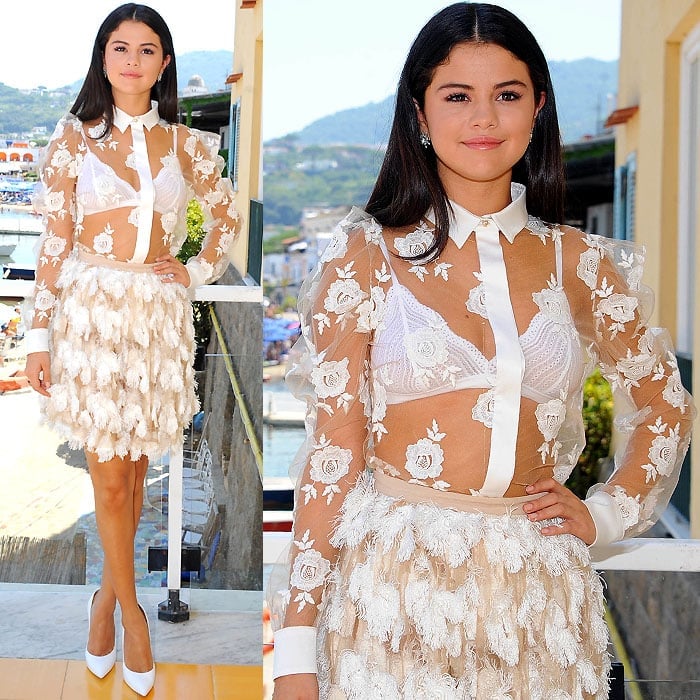 Selena Gomez at the 2014 Ischia Global Film and Music Festival in Ischia, Italy, on July 19, 2014
Not helping her case were her white chicken-feather skirt and glaringly white Casadei pumps. With so many things going on in Selena's outfit, the blade-heel pumps, which we usually love, looked awkward and clunky. Not to mention that she forgot to remove the stickers.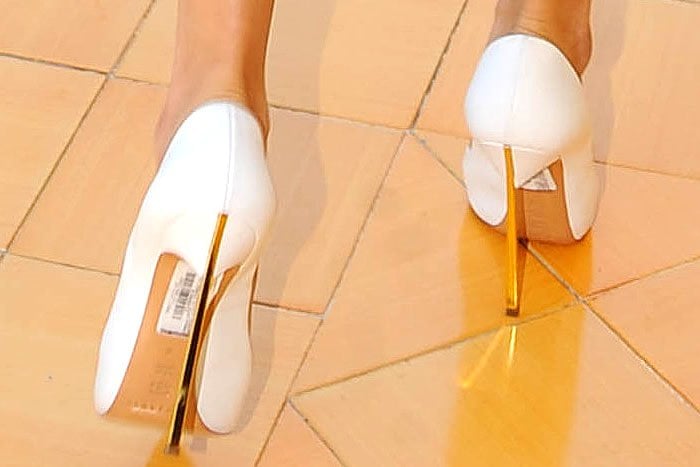 Closeup of Selena Gomez's white Casadei gold-blade-heel pumps
Casadei Gold-Blade-Heel White Pumps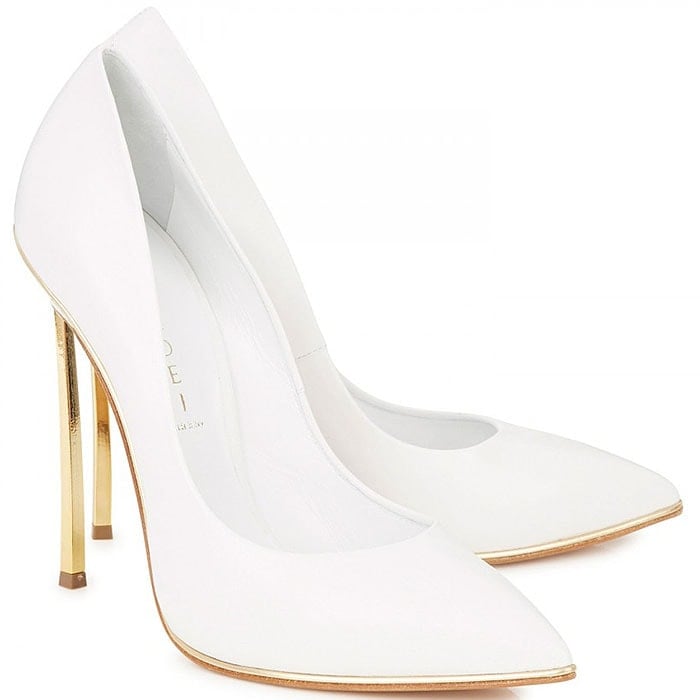 Showing skin and body parts seems to be Selena's theme for this publicity romp in Italy. In addition to this sheer-shirt style, her barely-hanging-on boho dress, and her belly-baring Zimmerman dress, Selena also bared more butt, leg, and cleavage in this unbuttoned Emanuel Ungaro dress: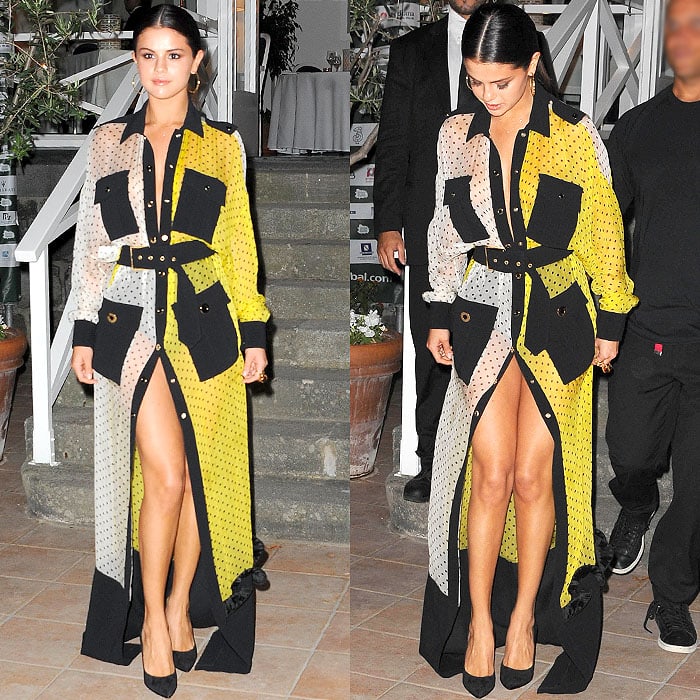 Selena Gomez at a special screening of 'Rudderless' held during the 2014 Ischia Global Film and Music Festival in Ischia, Italy, on July 18, 2014
Selena Gomez's Instagram post of a paparazzi pic of her at the 'Rudderless' screening captioned with "Hehe #day20 #squatitout #tooeasy" – posted on July 19, 2014
Zendaya
 wore the blue version of this dress.
Are you loving all these flashes of flesh from Selena, or do you think it's all too much?
Credit: WENN / Selena Gomez's Instagram