London Fashion Week Spring/Summer 2013 is well underway, and the UK fashionistas are out in full force.
As it is with other Fashion Weeks around the world, the streets have now become as watched and photographed as the catwalk, if not even more so.
It's ladies like these who make Fashion Week more interesting — from their crazy hats that you can spot a mile away to their impossibly chic outfits and, of course, their fabulous footwear.
Here are just 10 of the most fun fashion-forward shoes we spotted at London Fashion Week Spring/Summer 2013.
Celebrities featured include Kelly Brook, Kelly Osbourne, Laura Whitmore, and Olivia Palermo. Who do you think had the best shoes?
#1: Kelly Brook in Bora Aksu Dress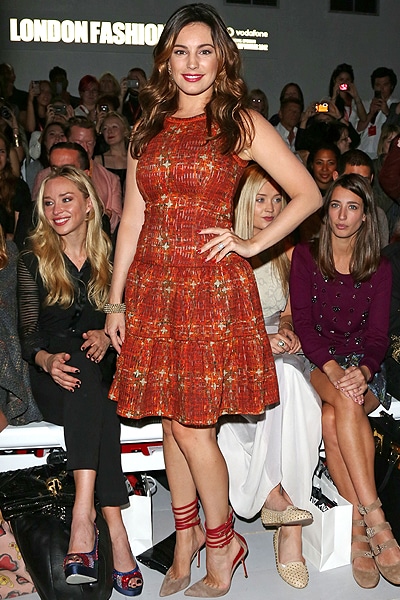 Kelly Brook attends the front row for the Bora Aksu show on day 1 of London Fashion Week Spring/Summer 2013, at the Courtyard Show Space on September 14, 2012, in London, England (Credit: WENN)
Kelly Brook displays her feet in pointy ankle-strap pumps (Credit: WENN)
#2 and #3: Jameela Jamil
Jameela Jamil attends the Zoe Jordan show on day 1 of London Fashion Week Spring/Summer 2013, at Mercer Street Studios on September 14, 2012, in London, England (Credit: WENN)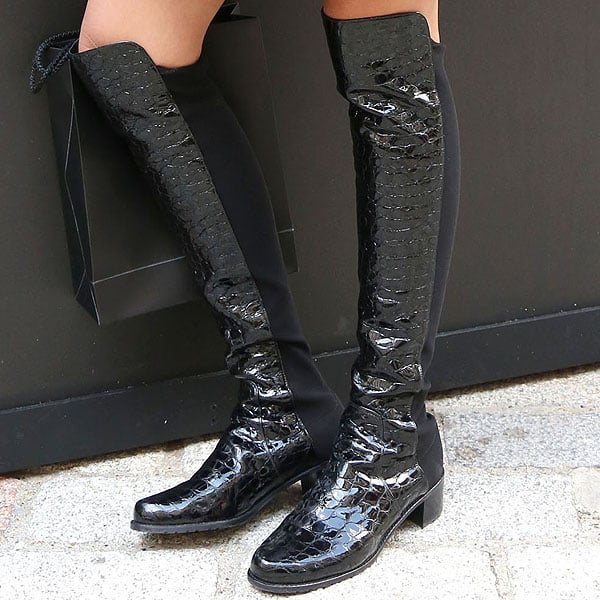 Jameela Jamil shows off her fabulous knee-high boots (Credit: WENN)
Jameela Jamil flaunts her legs during London Fashion Week S/S 2013 on September 14, 2012, in London, England (Credit: WENN)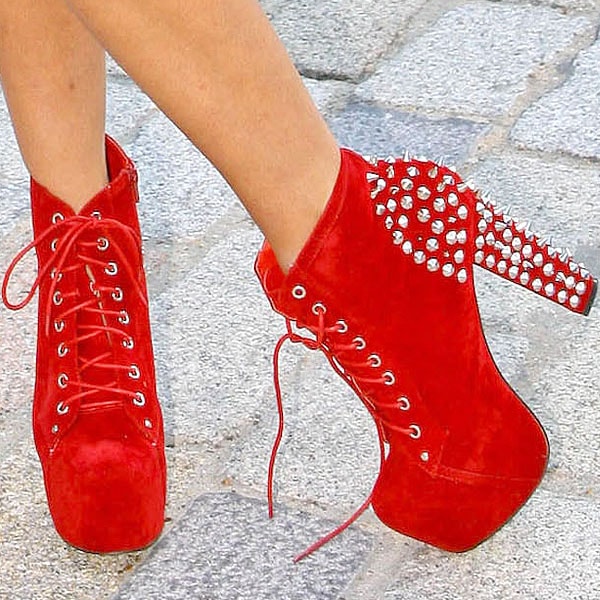 Jameela Jamil rocks red studded ankle boots with high heels (Credit: WENN)
#4: Anna Dello Russo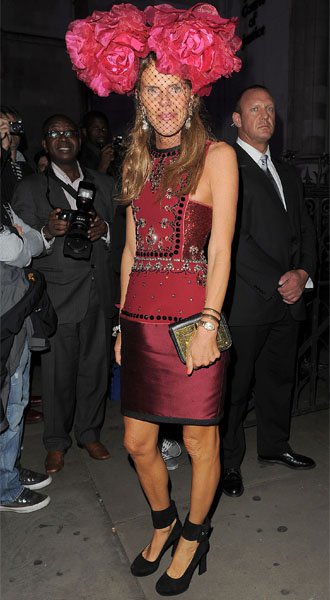 Anna Dello Russo wears a giant pink floral headpiece on September 16, 2012, in London, England (Credit: WENN)
Anna Dello Russo shows off her feet in black ankle-strap pumps (Credit: WENN)
#5 and #6: Laura Whitmore
Laura Whitmore, on day 1 of London Fashion Week Spring/Summer 2013, poses at Somerset House on September 14, 2012, in London, England (Credit: WENN)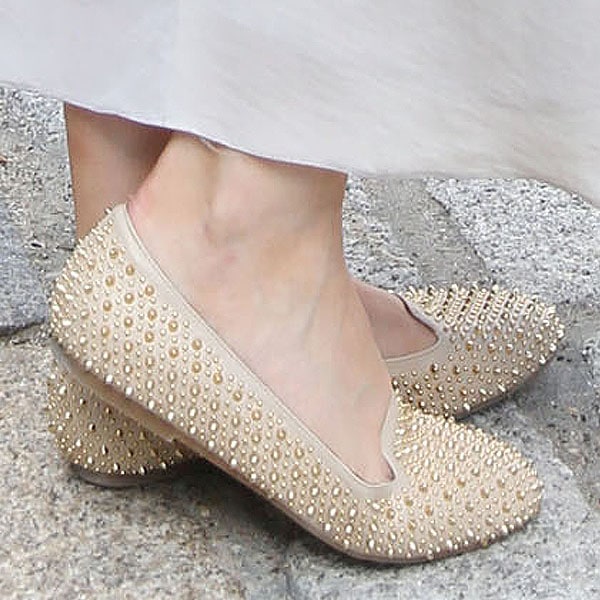 Laura Whitmore shows off her feet in embellished flats (Credit: WENN)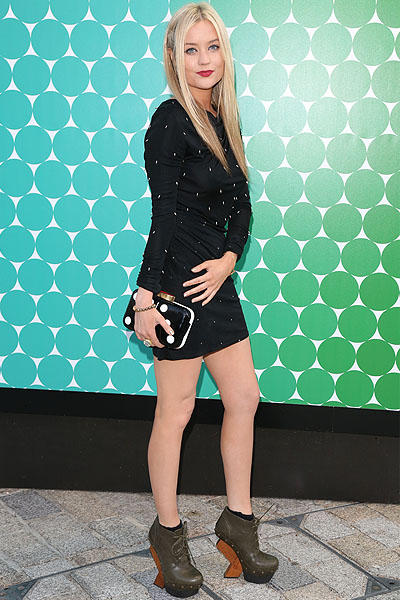 Laura Whitmore flaunts her legs in a black dress during London Fashion Week S/S 2013 on September 14, 2012, in London, England (Credit: WENN)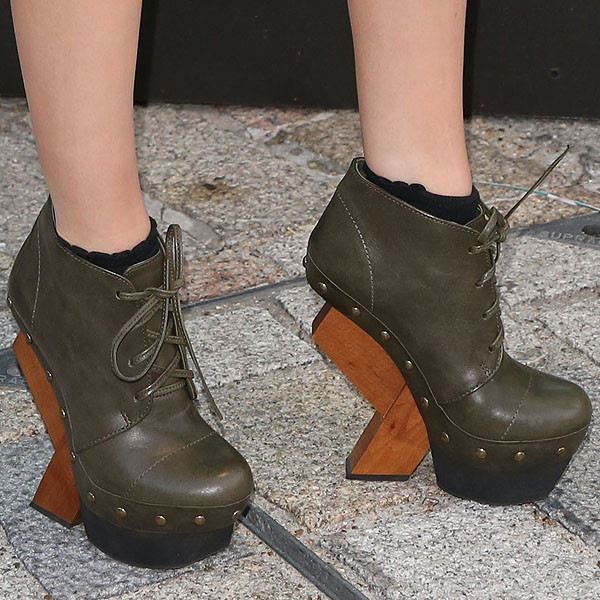 Laura Whitmore rocks ankle boots with architectural wooden heels (Credit: WENN)
#7: Olivia Palermo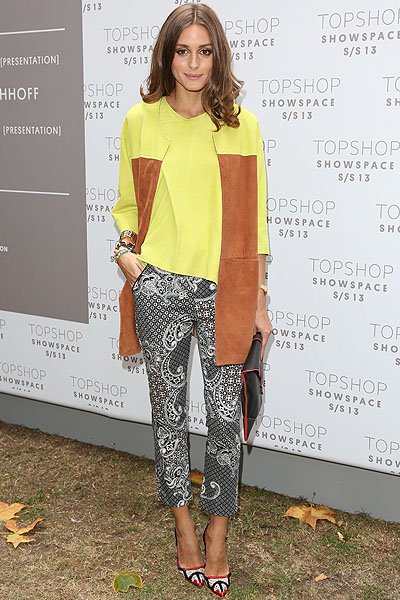 Olivia Palermo attends the front row for the Unique show on day 3 of London Fashion Week Spring/Summer 2013, at The Topshop Venue on September 16, 2012, in London, England (Credit: WENN)
Olivia Palermo shows off her feet in colorful pointy-toe pumps (Credit: WENN)
#8 and #9: Delilah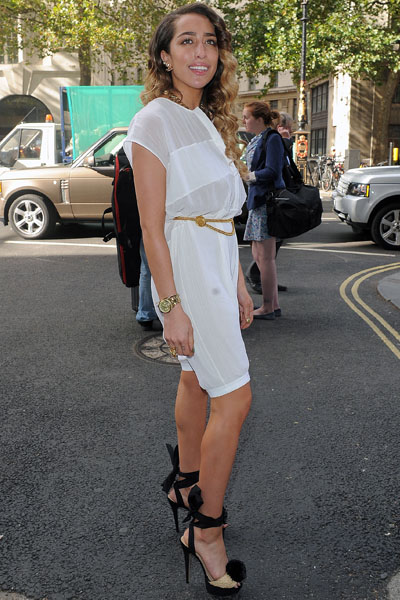 Delilah flaunts her legs at Somerset House during London Fashion Week on September 14, 2012, in London, England (Credit: WENN)
Delilah shows off her feet in bow-embellished high heels (Credit: WENN)
Jameela Jamil smiles to the camera during London Fashion Week S/S 2013 (Credit: WENN)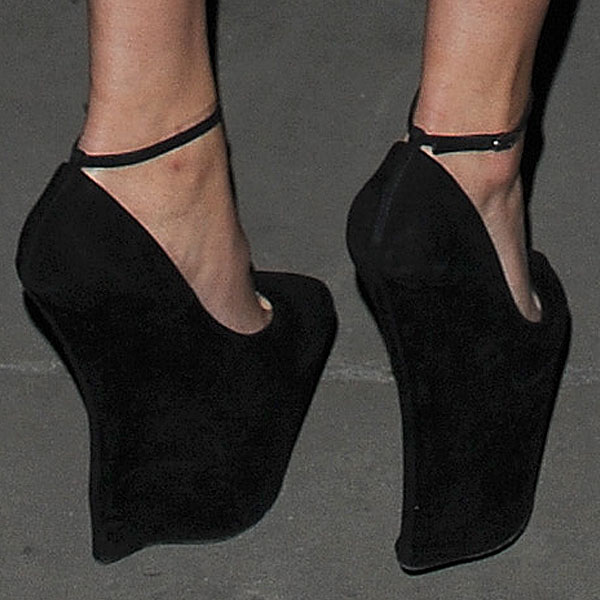 Jameela Jamil rocks heel-less black wedge sandals (Credit: WENN)
#10: Kelly Osbourne in Red Leather Dress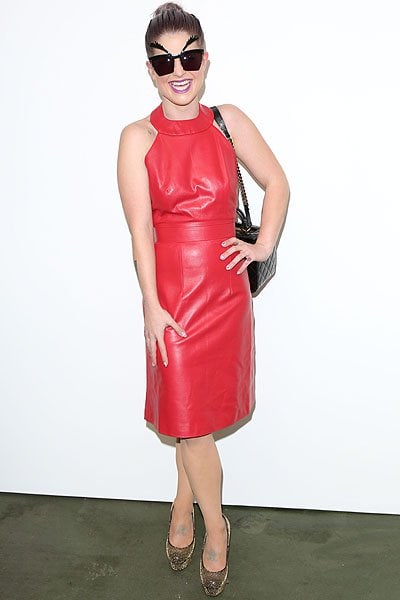 Kelly Osbourne in a red leather dress attends the House Of Holland show on day 2 of London Fashion Week Spring/Summer 2013, at Brewer St Car Park on September 15, 2012, in London, England (Credit: WENN)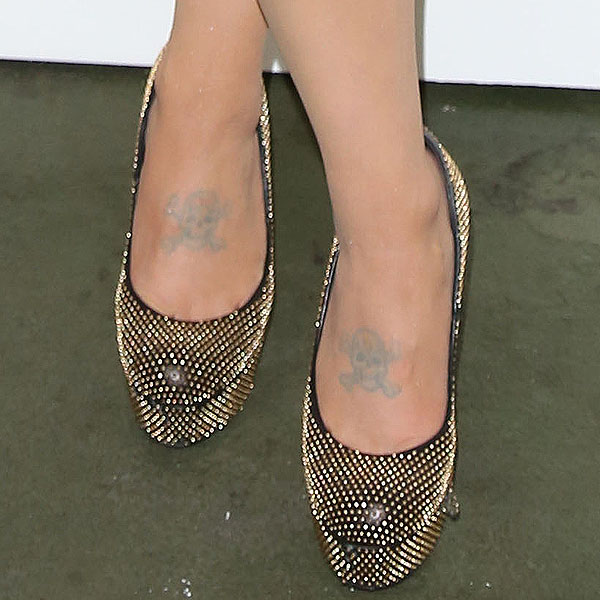 Kelly Osbourne shows off her blue skull and crossbones foot tattoos (Credit: WENN)
Credit: Lia Toby / WENN / Will Alexander / Stuart Castle