We already learned how to make too small shoes bigger by stretching them with ice, but what if your problem is the opposite?
Aubrey Plaza had one of the cutest outfits at the 2013 Critics' Choice Television Awards, but her pumps just didn't fit her. If it's any consolation to her, we think the worst offender of wearing too big shoes remain to be Ashley Olsen at the 2011 Met Gala.
Aubrey Plaza wearing too big white pumps at the Broadcast Television Journalists Association's (BTJA) 3rd Annual Critics' Choice Television Awards held at The Beverly Hilton hotel in Los Angeles, California, on June 10, 2013.
What do you do when your shoes are too big? How do you shrink shoes?
Fashion blogger Evelina Barry of Evelina's Fashion Cafe showing the Miu Miu flats she almost had to pass up because they were too big
Typically, we'd recommend that you stuff too big shoes with paper, foam, or inserts to make them tighter. Those tried-and-tested solutions will work, but we think this instructional video by fashion vlogger Evelina Barry is also something to try.
Using the methods described in the video, not only did Evelina make her loose-fitting Miu Miu flats fit tighter, but she also actually shrunk them.
Evelina Barry's Miu Miu flats before and after (It's like magic!)
It seems like you'd need magic to turn the flats in the before picture into the ones in the after picture, but all Evelina used were five simple things (two if you're counting only one of the two methods she demonstrated).
For method one, you need a blow dryer (available at Amazon) and leather conditioner (available at Amazon). For method two you need elastic band (available at Amazon) and curved needles (available at Amazon)
Watch the video below to see how she did it!
Now, not only do you not have to pass up really cute but too big shoes when shopping, but you can also revive a favorite but worn-out pair of shoes with Evelina's methods!
Remington Damage Control Ceramic Hair Dryer, $17.47 – $21.00 at Amazon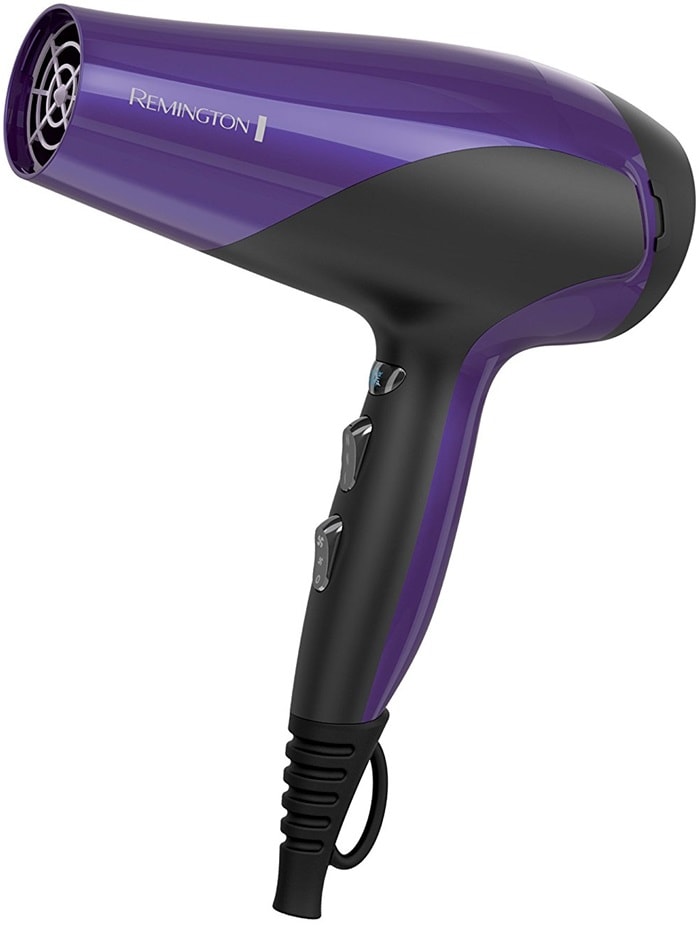 Credit: Adriana M. Barraza / FayesVision / Visual / WENN