Sienna Miller and Cara Delevingne have been hanging out more often lately. Yes, the two "locked lips" at the MET Ball back in 2013, but they haven't really gotten together after that (or have they?).
These past few weeks, however, the actress and the young supermodel have literally become besties. They swung by Coachella with Cara's sister, Poppy, and just the other day, the two were seen holding hands as they headed to Loulou's nightclub in Mayfair after attending the Kate Moss for Topshop launch.
Whether it's just friendship or a budding romance in the works, we don't know. What we do know is that they paint quite a picture — a dynamic duo of British beauties who also happen to be quite fashionable — one is a former "it" girl; the other is Britain's leggy wild child. Check out the pictures below, and then tell us what you think.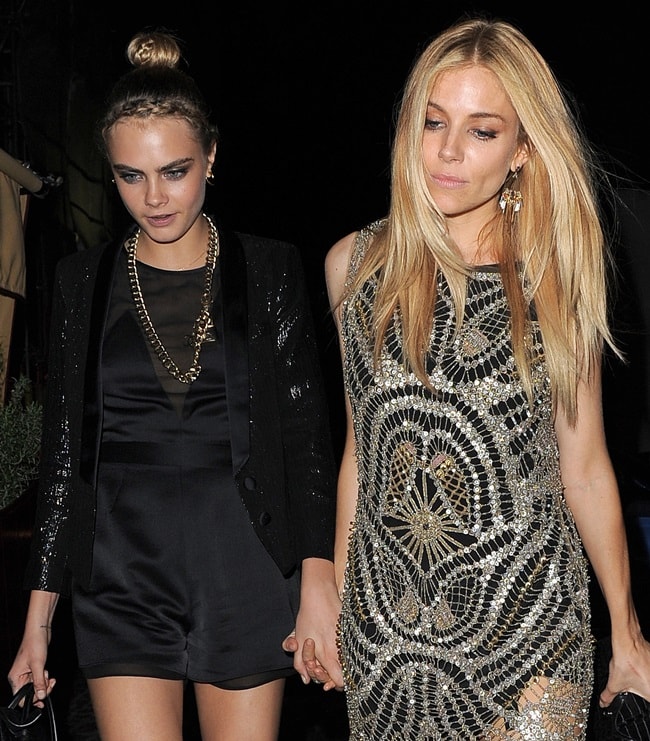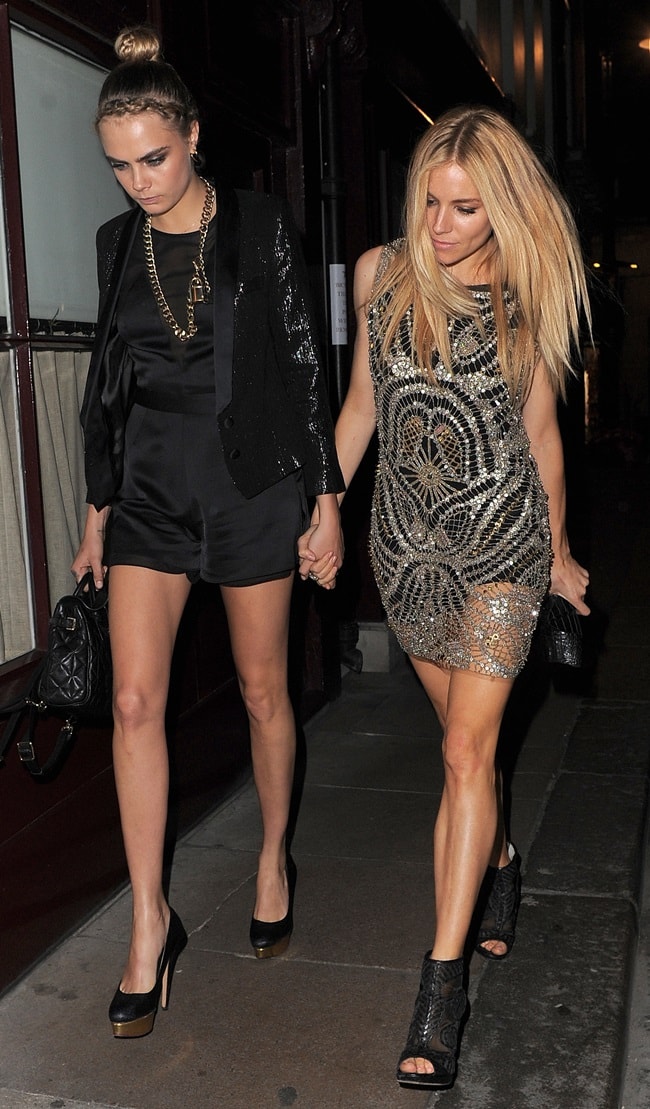 Sienna Miller and Cara Delevingne heading to Loulou's nightclub in Mayfair, London, England, on April 29, 2014
The two looked as different as night and day, but both were stunning, and it's quite hard not look at them. Sienna was all glam and exquisite in her beaded dress, while Cara was perfectly prim and polished in her tuxedo romper (available at Nordstrom) and sequined jacket.
Cara's romper and Sienna's gleaming frock are both from Kate Moss' collection for Topshop. You can check out the entire collection at Nordstrom.
Of course, we didn't miss Sienna's mesh booties and Cara's gold-detailed pumps. Here's a closer look at their shoes: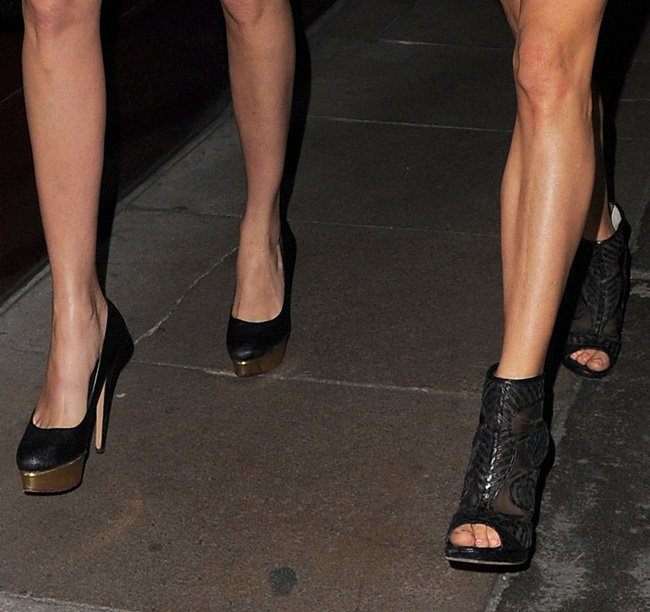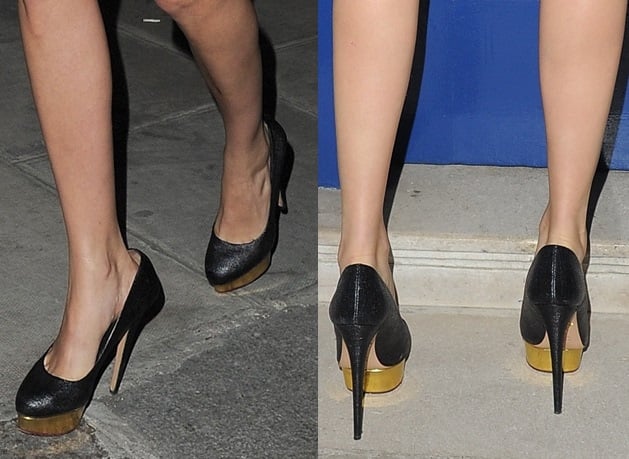 A closer look at Cara's and Sienna's heels
Cara's textured pumps look like the "Dolly" from Charlotte Olympia. These shoes feature gold island platforms that are 1.25 inches thick and heels that are 5.5 inches high. Below is the black suede version that you can find at Nordstrom:
Charlotte Olympia "Dolly" Pumps in Black Suede, $795
On the other hand, we have yet to ID Sienna's lace booties. They look fierce yet feminine because of the lace material. If you fancy the shoes, you can score something similar for much less. Try the following lace and leather "Moss" booties from Rebecca Minkoff that you can find at Amazon.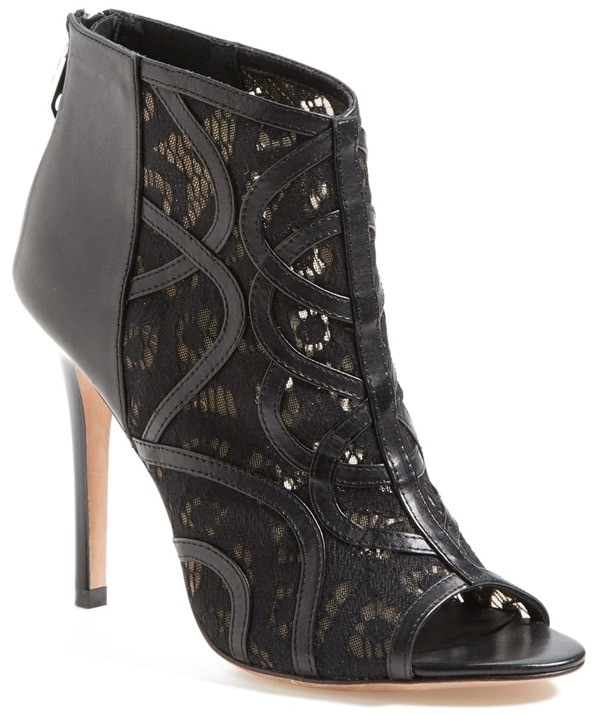 Rebecca Minkoff "Moss" Booties, $325
Whose shoes would you pick between Cara's and Sienna's heels? Do you like Cara's Charlotte Olympia 'Dolly' pumps, or do you prefer Sienna's romantic yet edgy booties?
If you had to choose between the two ladies, who do you think looks hotter? And whose look would you go for, the model's short yet polished outfit or Sienna's glam girl attire?
Credit: WENN