Tessa Thompson was intergalactic planetary in a silver lamé ruffled one-shoulder gown at the Men in Black: International premiere in New York City on Tuesday.
The 35-year-old has been compared to everything from a baked potato to aluminum foil in her custom Rodarte gown. But where else would you wear a retro-futuristic silver space dress but to a premiere for a sci-fi movie about aliens, galaxies, and top-secret organizations?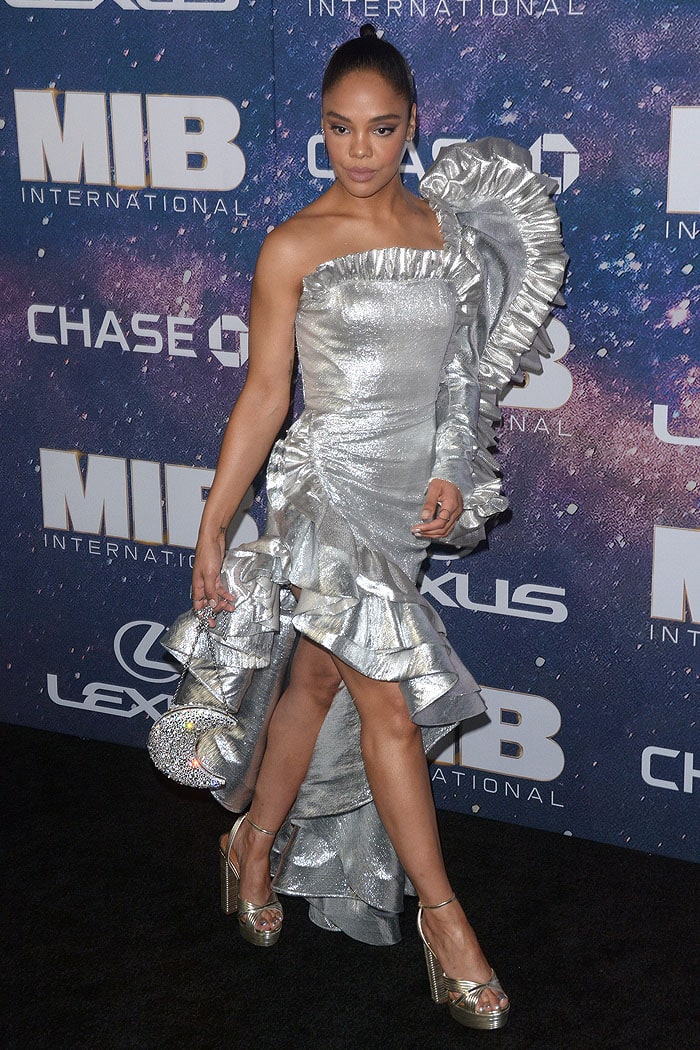 Tessa Thompson wearing a custom Rodarte silver space dress, Aquazzura 'Sundance' platforms, and a silver crescent moon purse
Seemingly only by sheer confidence and chutzpah, 5'4″ Tessa managed to pull off the over-ruffled and over-laden custom creation.
However, as much as we are fans of the actress's unusual look, we got to admit that we also find that left sleeve to be ridiculously huge.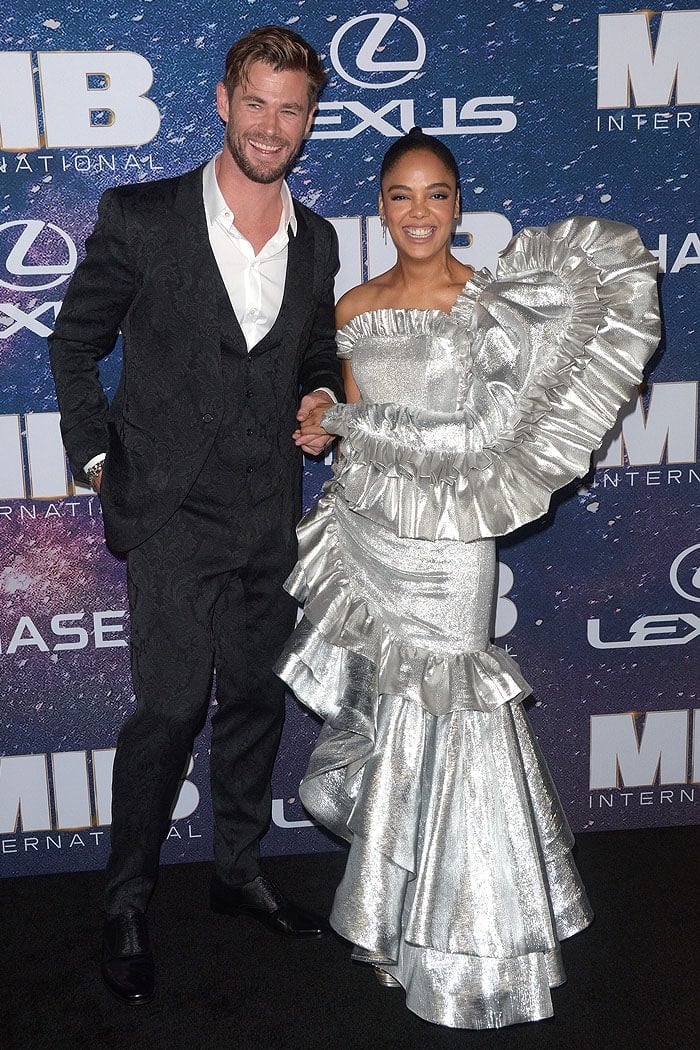 Co-stars Chris Hemsworth and Tessa Thompson at the Men In Black: International premiere at AMC Lincoln Square in New York City on June 11, 2019
Tessa and her co-star Chris Hemsworth seem to have been able to laugh about the absurdity of it all, though and managed to find a workaround the massive sleeve.
Chris stood almost exclusively to Tessa's right side the entire night in order to avoid a massive gap between them in pictures.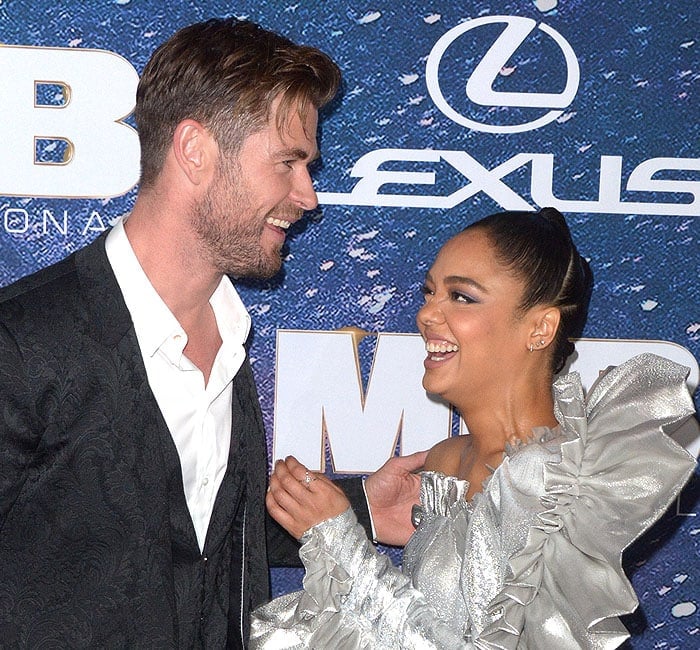 Chris Hemsworth and Tessa Thompson being cute and sharing a laugh
What really tied Tessa's out-of-this-world look together was her sparkly, silver crescent-moon-shaped handbag dangling from a silver chain.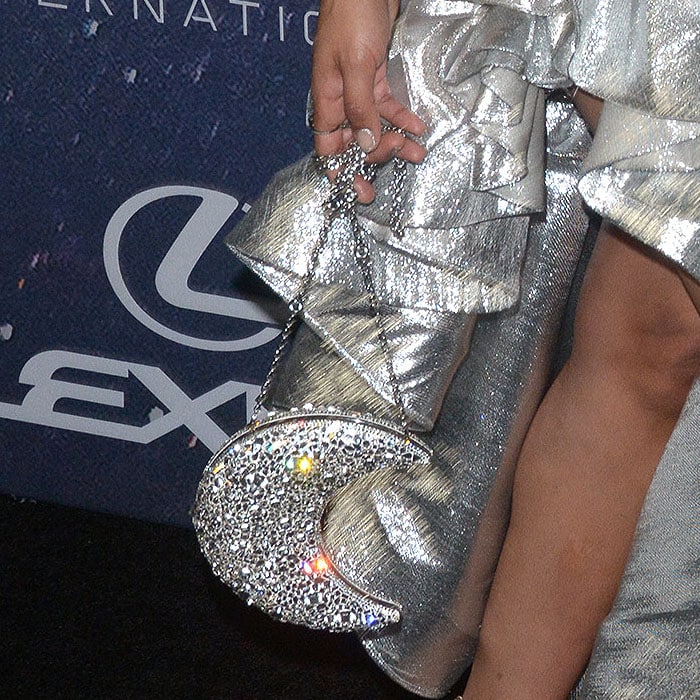 The sparkly, silver crescent moon bag carried by Tessa Thompson
Tessa added height with silver Aquazzura 'Sundance' sandals set atop 5.5-inch chunky heels and 1.5-inch platforms.
What differentiates the 'Aquadance' from other platform sandals out there is the gorgeous fluted texture on the metallic leather uppers.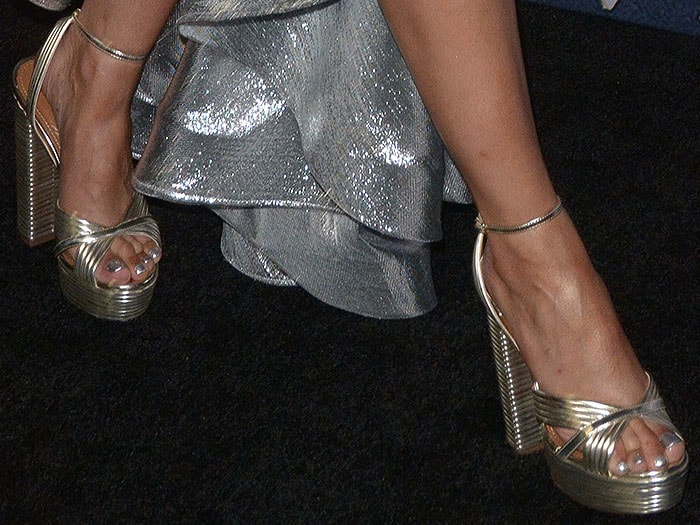 Closeup of the Aquazzura 'Sundance' platform sandals on Tessa Thompson
Check out Blac Chyna and Dua Lipa's take on how to style the 'Aquadance' platforms.
Aquazzura 'Sundance' Platform Sandals, $537 to $895 at Farfetch and Neiman Marcus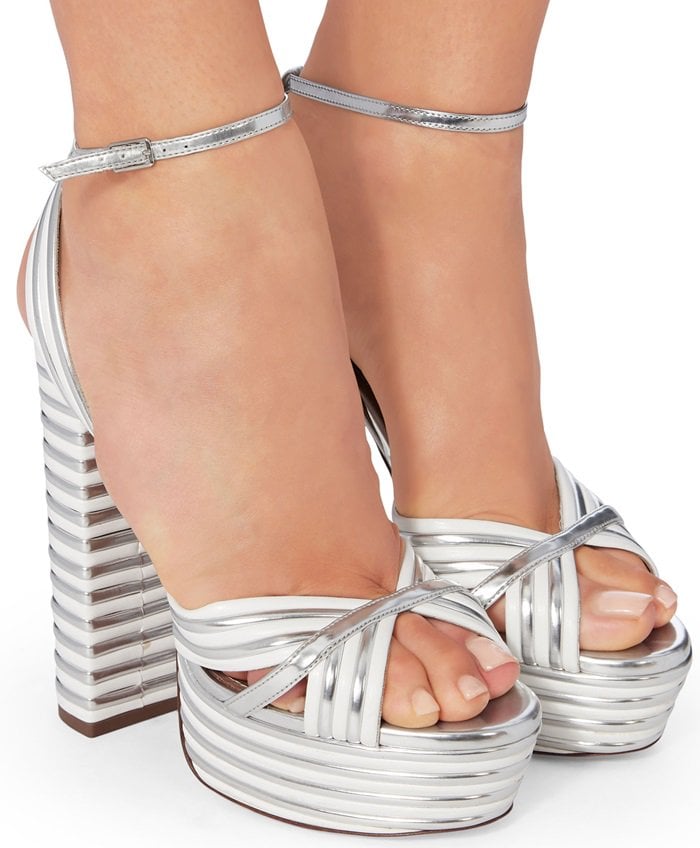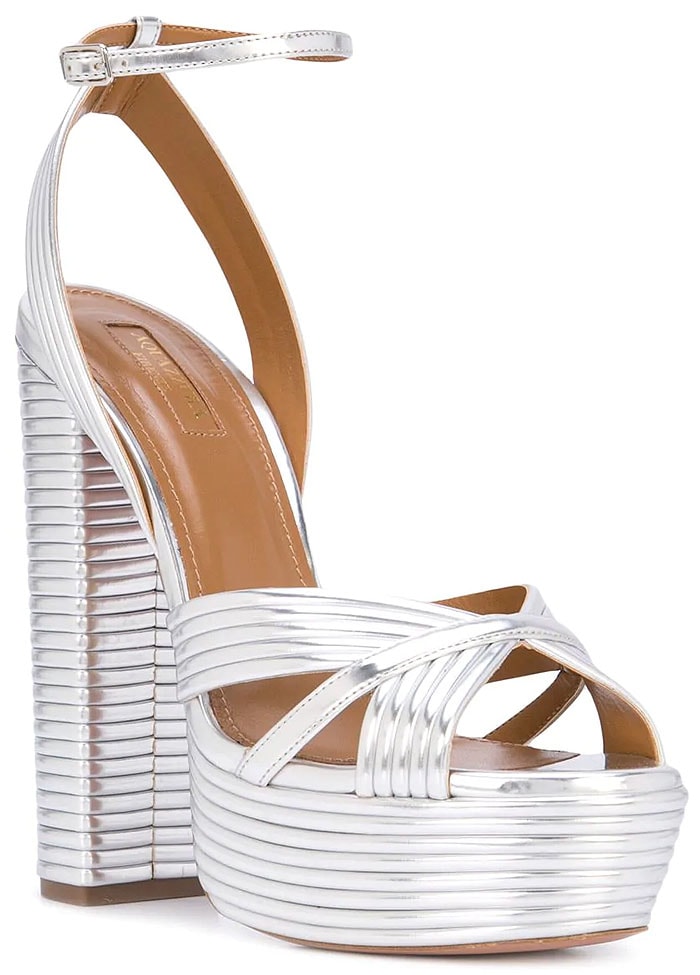 Credit: Ivan Nikolov / WENN