We just featured Rihanna in black "Chaos" sandals from Manolo Blahnik, which she has worn a few times in the past as well. This time around we spotted RiRi in another interesting shoe choice that we deemed share-worthy. I really want to know what you think of her interesting outfit as opposed to just the shoe style by itself.
She paired white Adidas sneakers with a long maxi skirt, a black leather jacket, and a black beanie. I love her fresh white sneakers and I'm a huge fan of maxi skirts, so this look is a win for me. The casual but cool vibe that Rihanna pulled together here has me drooling as well.
Rihanna wearing a black beanie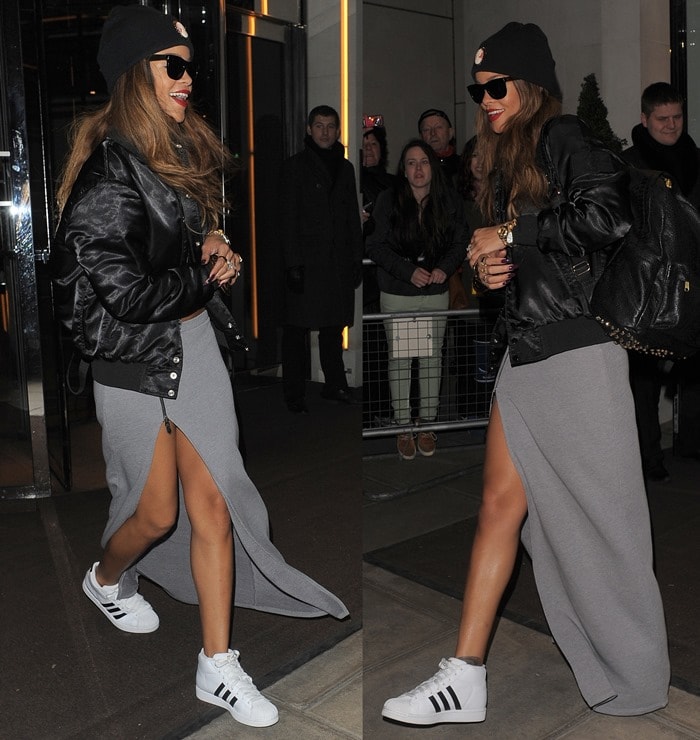 Rihanna appears in good spirits as she leaves her hotel in London on February 17, 2013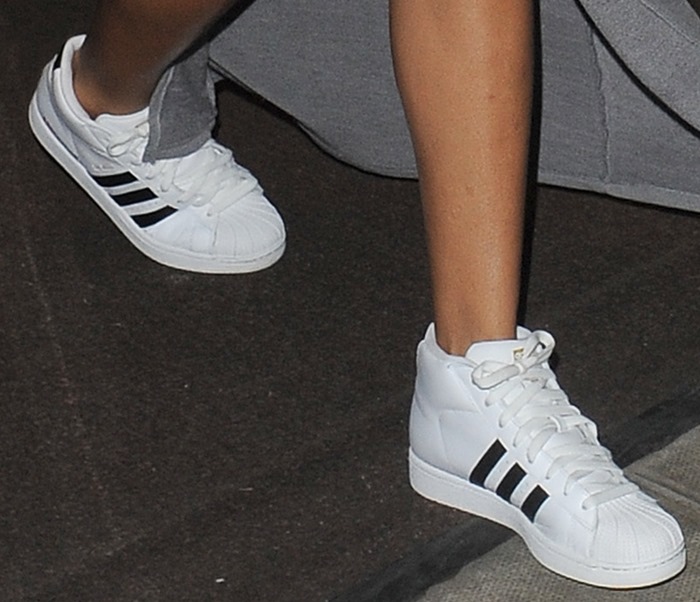 Rihanna wearing fresh white sneakers
What do you think? I love her sunnies and beanie paired with the long but sexy skirt. The jacket and sneakers added the perfect element of edge-meets-street. Do you agree?
Adidas Originals Pro Model Sneakers, $46.99 (before: $78) at Amazon
Would you wear these Adidas sneakers with a skirt like what Rihanna did above?
Credit: Stuart Castle / WENN