Sofia Vergara has been laying low since getting married to hunky "Magic Mike" actor Joe Manganiello, but it seems the actress is inching her way back into work.
Despite all the travels and dinner photos on her Instagram, Sofia has managed to squeeze in some shooting days to take part in the comedy film "The Female Brain."
Sofia hit the red carpet to promote her latest work at the Los Angeles Film Festival.
Sofia Vergara at the Los Angeles Film Festival for the premiere of "The Female Brain" in Culver City on June 18, 2017.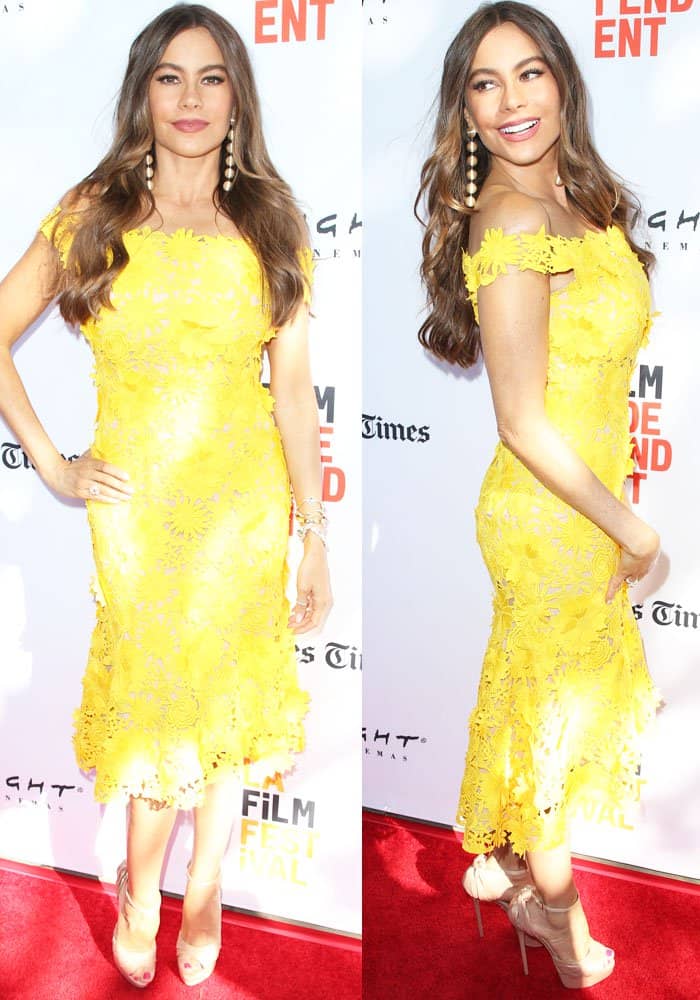 Sofia looked sunny in a bright yellow lace dress by Martha Medeiros.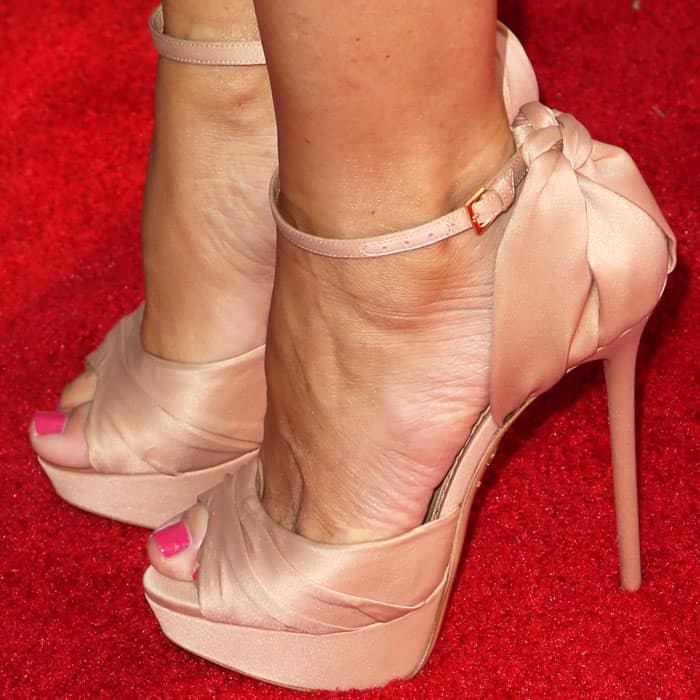 Sofia wears a pair of satin platform sandals with a knot detail at the back.
Sofia strayed from her usual neutrals and cool tones and opted for a brighter one. The actress picked out a yellow lace dress by Martha Medeiros for the festival premiere.
The 44-year-old accessorized with a pair of dropdown earrings and several crystal-embellished bracelets on one arm.
Sofia finished her looked with her signature platform sandals, this time picking out a satin pair with a knot detail at the back.
The actress poses with director and co-star Whitney Cummings.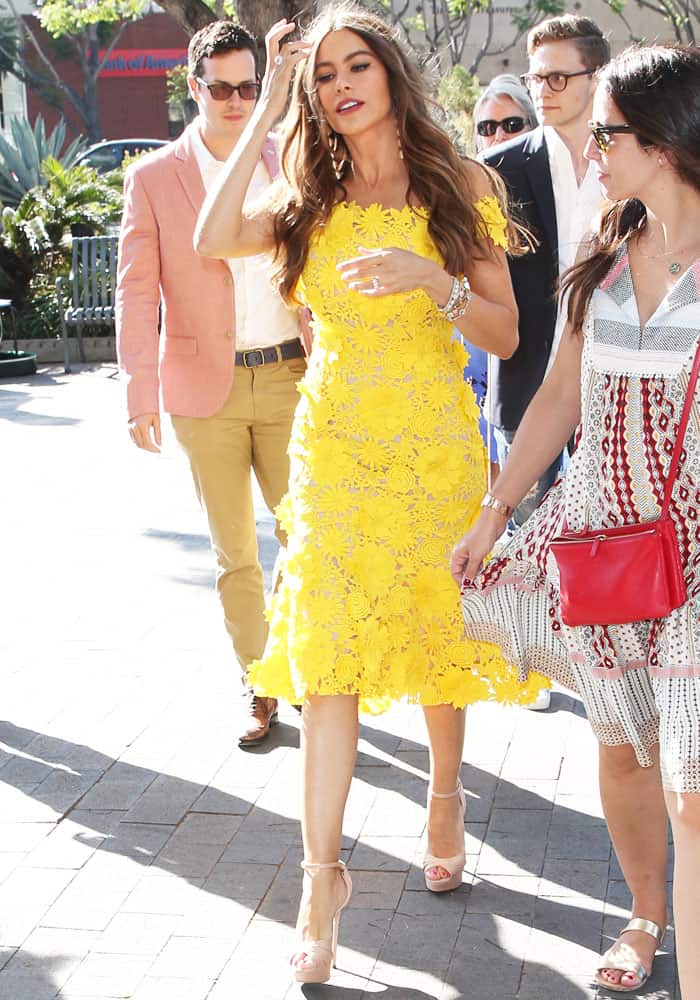 Sofia makes her way through the LA Festival crowd.
Sofia plays Lisa, a typical married-with-child character who is going through marital problems. The lead role is played by comedian Whitney Cummings, who also happens to be the film's director.
The cast of "The Female Brain" also includes James Marsden, who was not present at the premiere.
In typical Sofia humor, the actress uploaded a photo of her lounging around the cinema seats while wolfing down some popcorn.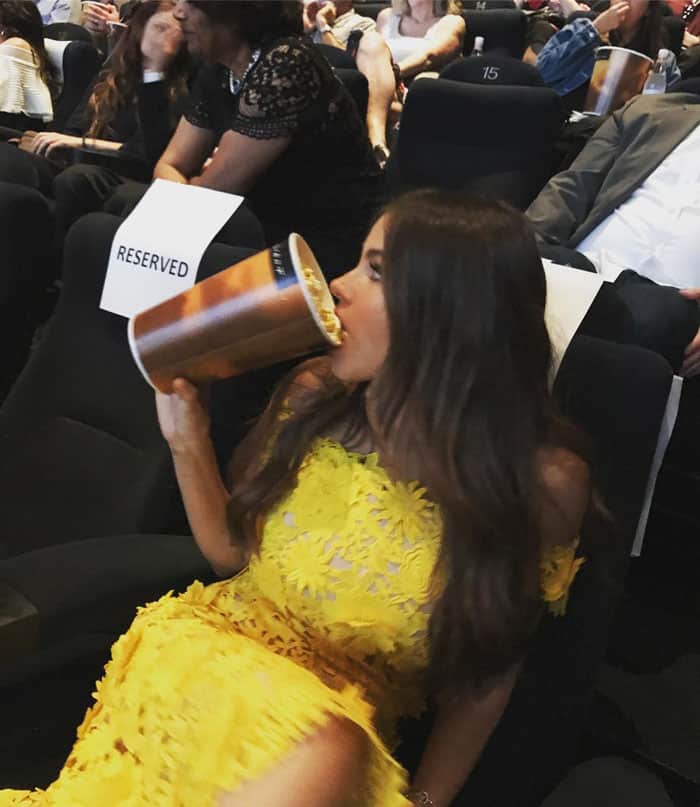 The actress uploads a photo of herself chowing down on some popcorn.
Shop Imagine Vince Camuto sandals similar to Sofia's at Amazon.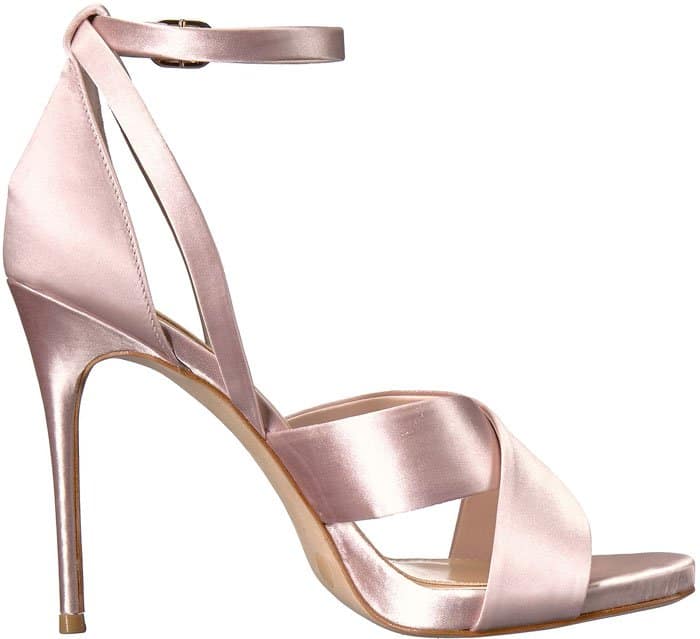 Imagine Vince Camuto "Dairren" satin sandals, $52.05 – $125.00 at Amazon
Credit: Sofia Vergara's Instagram / FayesVision / WENN