Solange Knowles is well known for her unique style. Sometimes she gets it right, and sometimes she just doesn't.
When it comes to her birthday suit this year (we're talking about the unique suit-style outfit she chose to wear on her birthday in Dublin), we're not sure if she got it right or wrong. You decide.
Since it was her birthday, let's start with the things she got right. We love the touches of orange Beyonce's sister had in her outfit. The pops of color gave her ensemble a very cool summer vibe. As for the misses, her orange lips were a little overboard in our opinion. We're also not sure if Solange's loose leather pants were a good fit for this outfit. The blue silk shirt from Etro and the matching blue and white silk jacket don't impress us either. What do you think of her birthday suit?
Solange Knowles wearing a birthday suit (literally) to celebrate her 27th birthday in Dublin, Ireland, on June 24, 2013
Now, let's move on to the most important part of her ensemble — her shoes. Solange wore Pierre Hardy's 'Trico-Dot' pumps with orange ankle straps. As we said earlier, we love the touches of orange in her ensemble, even on her shoes. What do you think of her d'Orsays? Are they right or wrong for the outfit?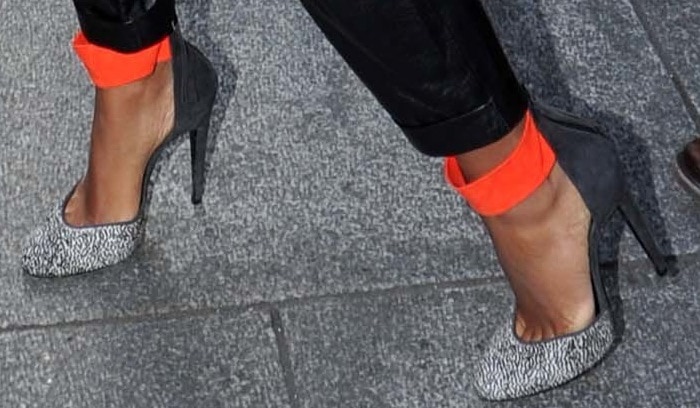 Pierre Hardy pumps with a pop of orange for Solange Knowles
Check out the pair Solange chose for her special day: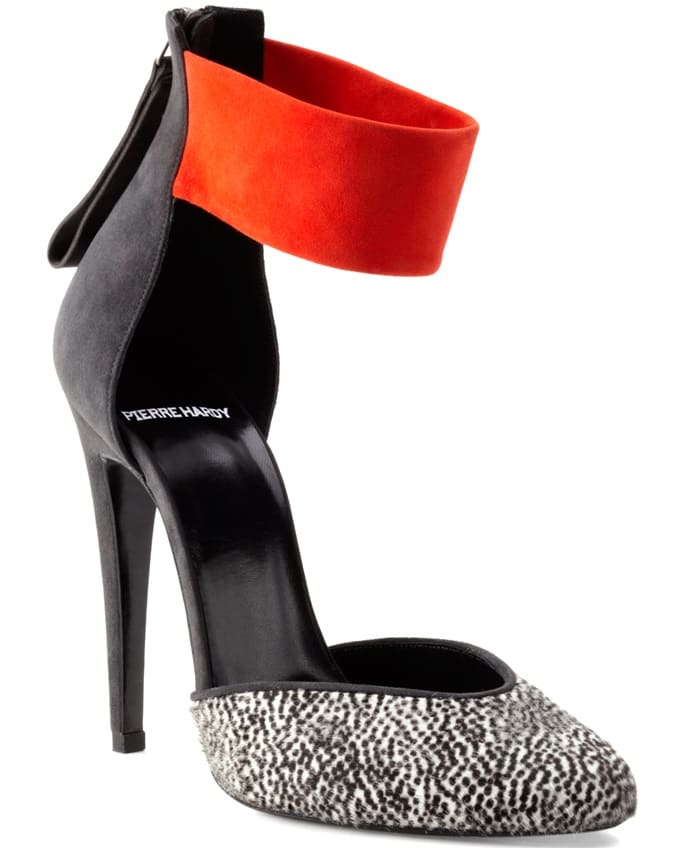 Pierre Hardy Trico-Dot Pumps with Orange Ankle Straps, $895
Credit: WENN