We've featured Beyonce several times on this blog because let's face it, the lady has some serious style. In the last year, we've also noticed that Beyonce's baby sister, Solange, isn't afraid to express her love of fashion either.
We've seen the DJ and fashionista in tons of eye-catching shoe styles over the past year or so. Below you'll find just 5 of our favorite Solange shoe moments to prove that Beyonce's little sister has just as much fashion sense.
Scroll down, and tell us if you think she can compete with her big sister in the style department!
1. Striped Bow Sandals
Solange Knowles flaunts her legs at the premiere of Everything or Nothing: The Untold Story of 007 held at the Museum of Modern Art in New York City on October 3, 2012
Solange Knowles' hot feet in striped sandals
2. Lucite Heels
Solange Knowles's pretty feet at the 2012 CFDA Fashion Awards held at Alice Tully Hall in New York City on June 4, 2012
3. Beaded Burberry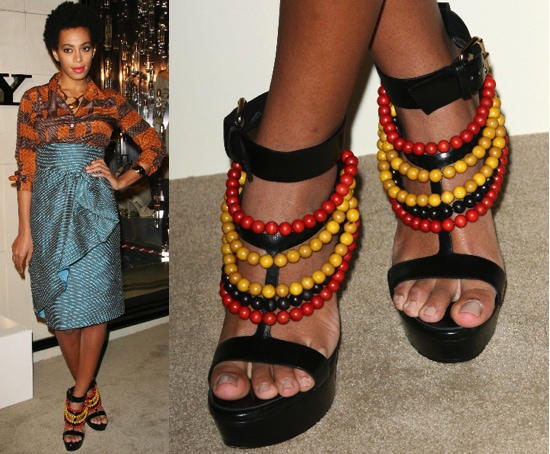 Solange Knowles in beaded sandals at the Burberry Body fragrance launch hosted by Christopher Bailey and Rosie Huntington-Whiteley at the Burberry store in Los Angeles, California, on October 26, 2011
Solange Knowles paraded her legs at Mercedes Benz Fashion Week Fall 2012 in New York City on February 2, 2012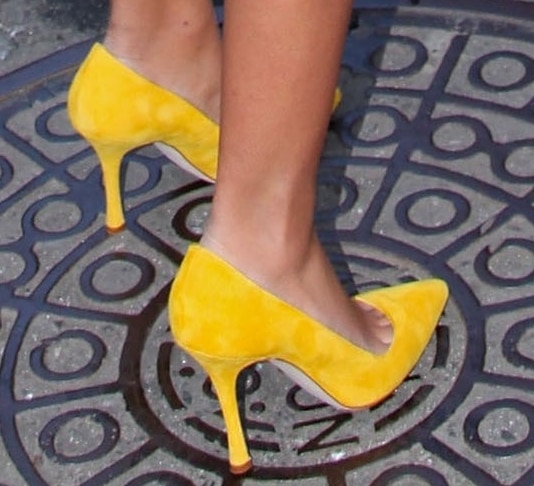 Solange Knowles' hot feet in yellow pumps
5. Edgy Ankle Straps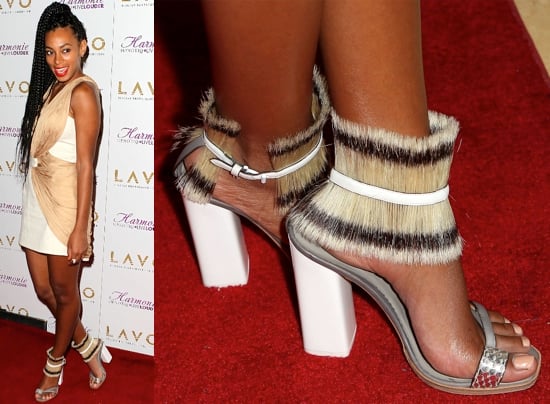 Solange Knowles celebrated her birthday by showing off her sexy toes at LAVO nightclub inside The Palazzo Resort and Casino in Las Vegas, Nevada, on June 24, 2011
Which one of these amazing Solange shoe moments is your favorite?
Credit: Andres Otero / WENN / Rob Rich / Newspix.pl / Adriana M. Barraza / Judy Eddy