Solange Knowles has always been known for her fun-without-going-overboard style, as seen by her love for color and prints. It comes as no surprise, then, that the singer would arrive at the launch of 3.1 Phillip Lim's collaboration with Target wearing the loudest item on the menu – the silky skirt in a bold animal pattern and almost-neon colors.
True to her personal aesthetic, Solange dulled the boldness of the skirt with a structured blue-and-black blazer. The 27-year-old songwriter grounded her look by donning an afro but livened it up just a tad bit with bold red lips. She polished off her look with nude-and-clear heels, contrasted with a rather attention-seeking clutch with huge studs. It's all about contrast for this little lady. Jessica Alba joined her on the red carpet and looked like a superhero in classic primary red-yellow-blue colors.
Jessica Alba, Phillip Lim, and Solange Knowles at the 3.1 Philip Lim for Target Launch Event in Manhattan on September 6, 2013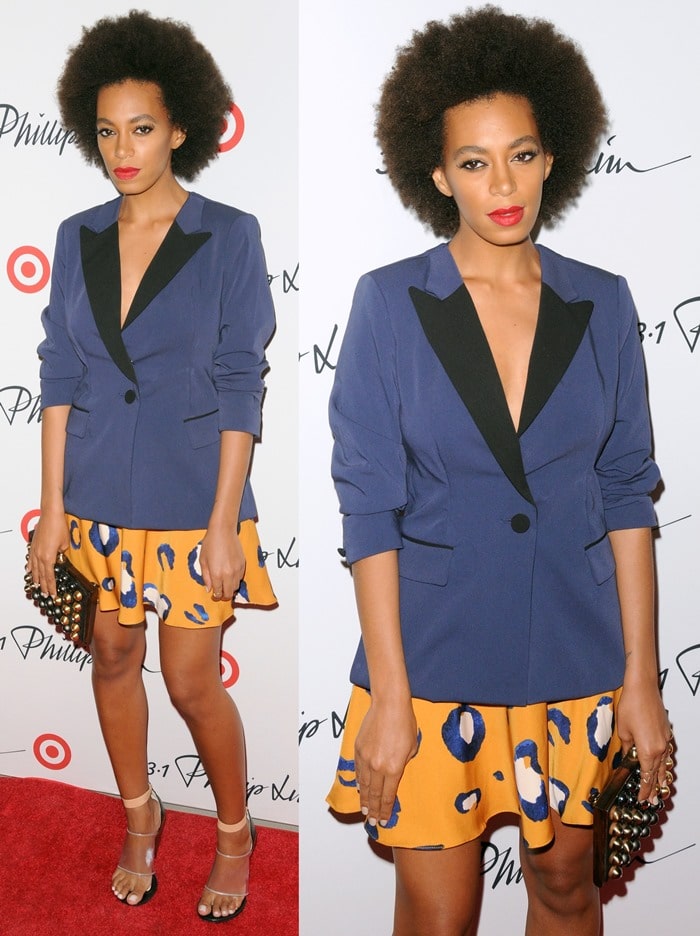 Solange Knowles arriving at the 3.1 Philip Lim for Target launch in Manhattan on September 6, 2013
Solange Knowles wearing Givenchy cone-heel sandals

Solange's sandals feature clear panels at the vamps, open toes, elastic ankle straps, gold-tone studs along the arch and wooden cone heels with gradient Lucite and gold-tone insets. We spotted the same style on Cate Blanchett last year.
We couldn't find Solange's shoes in black, but we found a gray version that's now on sale at Barneys: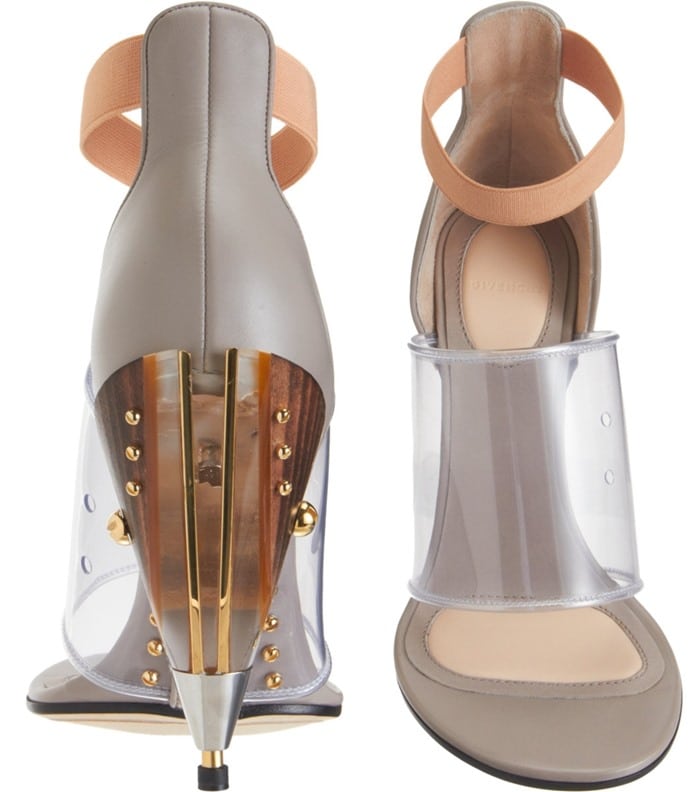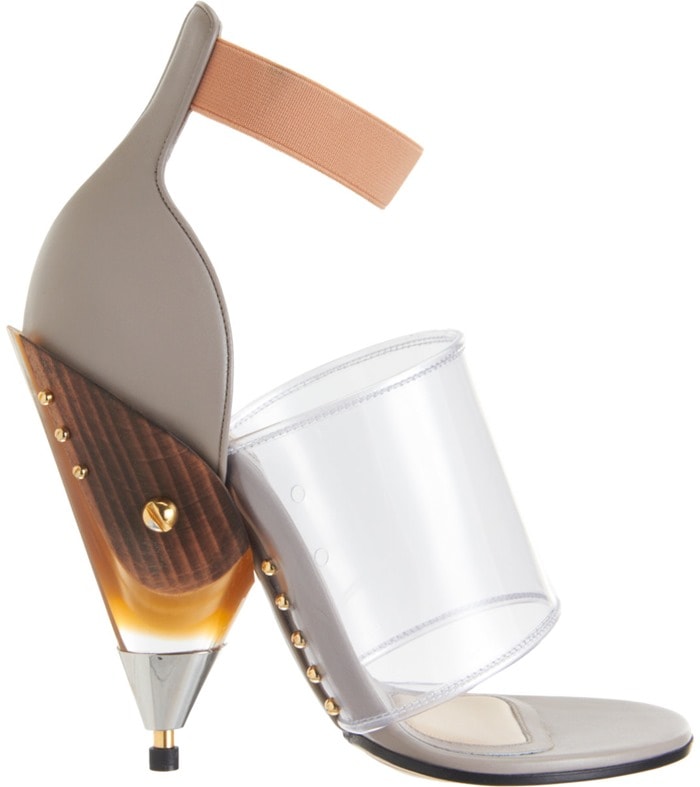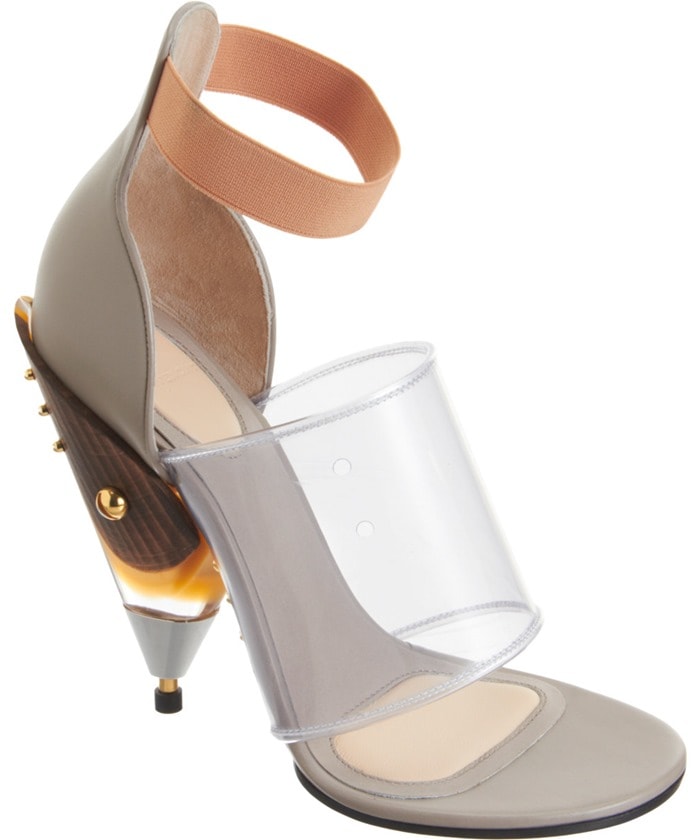 Givenchy Gradient Cone-Heel Sandals, $2,950
Credit: Ivan Nikolov/WENN