Stacy Keibler has been spotted in these sexy strappy 'Lance' sandals from Jimmy Choo a lot recently.
At a movie premiere last month, the American actress, model, and retired professional wrestler paired the nude version perfectly with a beautiful shimmery dress and upswept hair.
Stacy Keibler with upswept hair flaunts her sexy legs at the premiere of 'The Ides Of March' held at the Academy theater in Los Angeles on September 28, 2011
We have previously featured several other celebrities wearing the exact same style from Jimmy Choo.
I would reserve these ultra glam sandals for formal occasions or a dressy dinner date. Would you dare to pair them with jeans or trousers?
While we have the focus on Stacy, we want to share with you another interesting outfit that she wore back in 2006.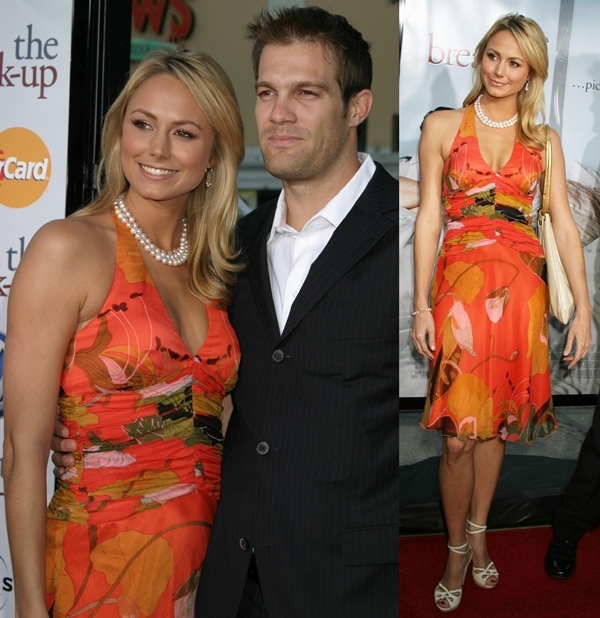 Stacy Keibler and Geoff Stults at the premiere of 'The Break-Up' at the Mann's Village Theater in Los Angeles on May 22, 2006
She paired an orange chiffon floral print dress with a pair of heels that we, unfortunately, have not been able to identify.
Stacy Keibler shows off her sexy toes in gorgeous heels
Credit: WENN / Nikki Nelson