Irregular Choice takes us to a galaxy far, far away with their new collection of footwear. We're talking about their "Star Wars" collection. They aren't the typical character slap-on designs either. Some of the designs are truly out of this world.
The intergalactic line of footwear launched on October 30 and many of the styles are already sold out at Amazon. There is definitely something for every "Star Wars" fan. Or perhaps you've found your next Halloween shoes?
You can purchase all the available styles from Amazon. May the force (and patience) be with you.
Droids, £125.00
C-3PO, £110.00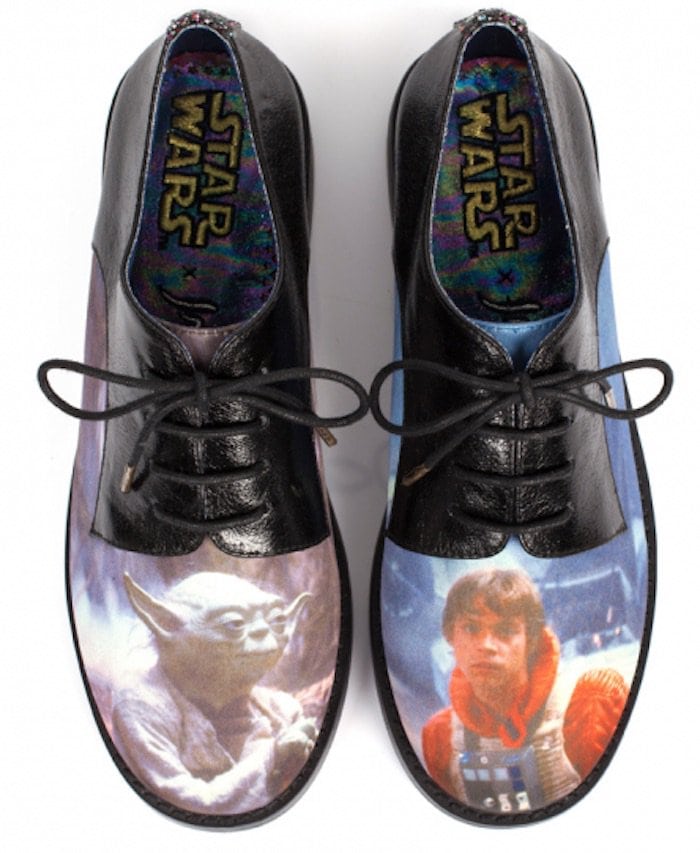 The Jedi, £125.00
'I Know', £110.00
Chewbacca, £165.00
Join the Dark Side with these styles:
Darth Vader, £110.00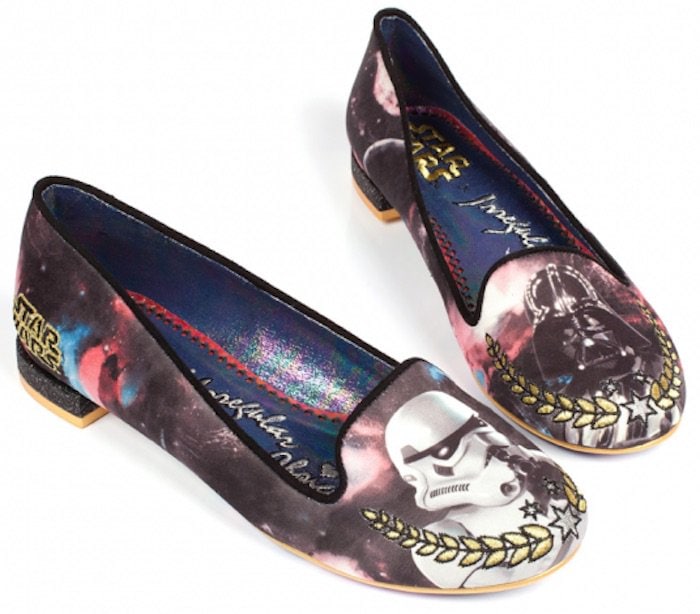 The Dark Side, £110.00
Though all the designs are really eye-catching, the best pieces from the Star Wars collection are the funky heeled designs.
Yoda, £195.00
The Death Star, £275.00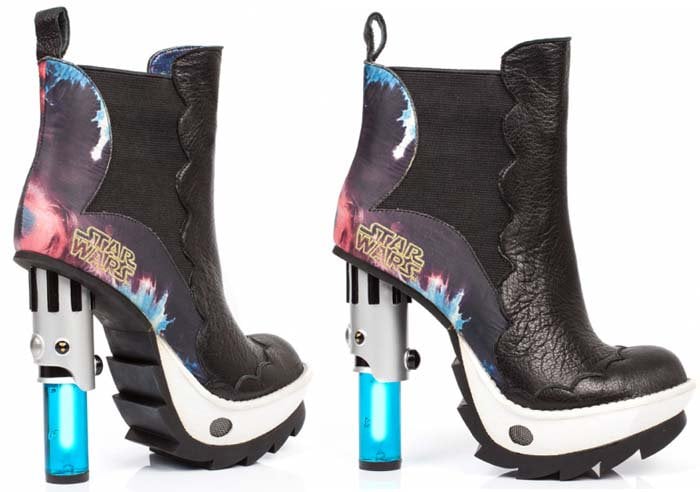 Tatooine, £225.00
Skywalker, £210.00
The Rebel Alliance, £150.00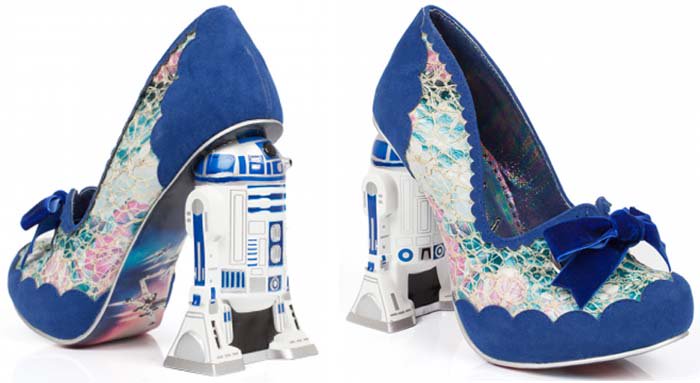 R2-D2, £195.00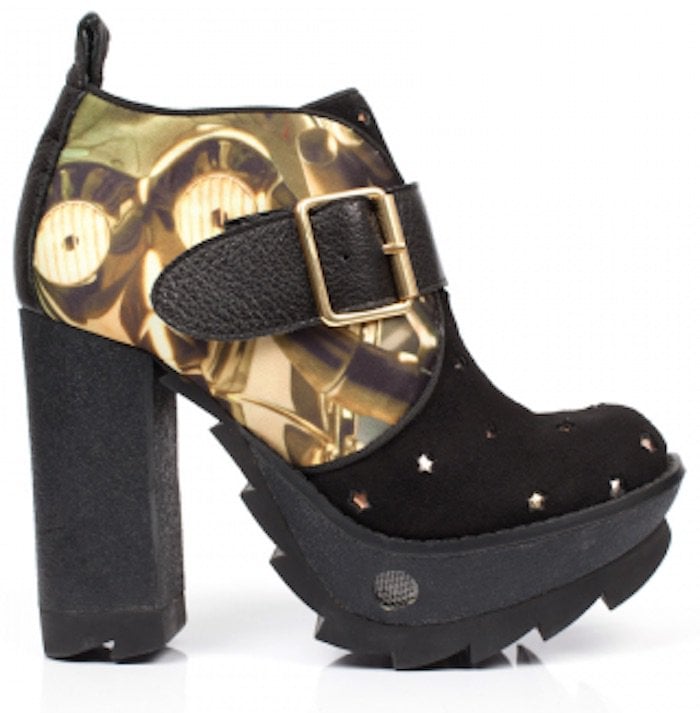 Millennium Falcon, £160.00
Of course this is all in preparation for the highly-anticipated movie 'Star Wars: The Force Awakens'. Check out the trailer below: