Stella Luna Pompeo Ivery joined her mother at Ellen Pompeo at the premiere of A Wrinkle In Time held at the El Capitan Theatre in Hollywood. The wealthy actress looked chic in a belted red jumpsuit by Cienne.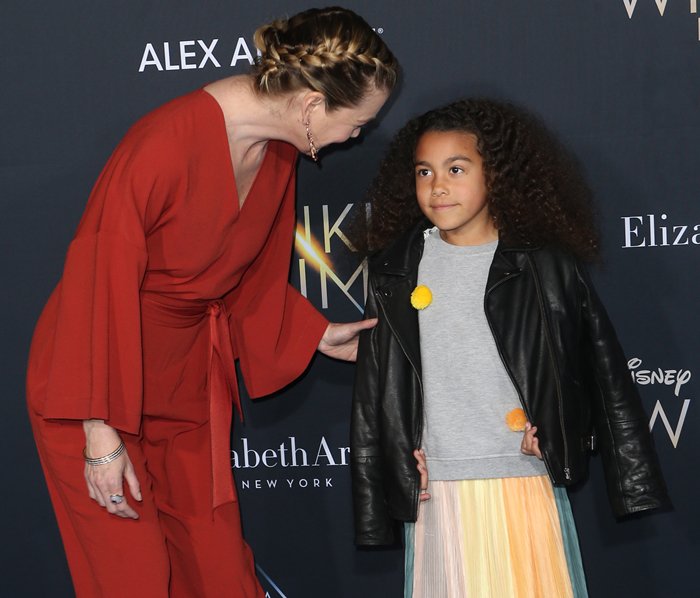 Ellen Pompeo and her daughter Stella Ivery attend the premiere of Disney's "A Wrinkle In Time" at the El Capitan Theatre on February 26, 2018, in Los Angeles, California
Born on September 15, 2009, in Los Angeles, she is the first child of the popular actress and her husband Chris Ivery.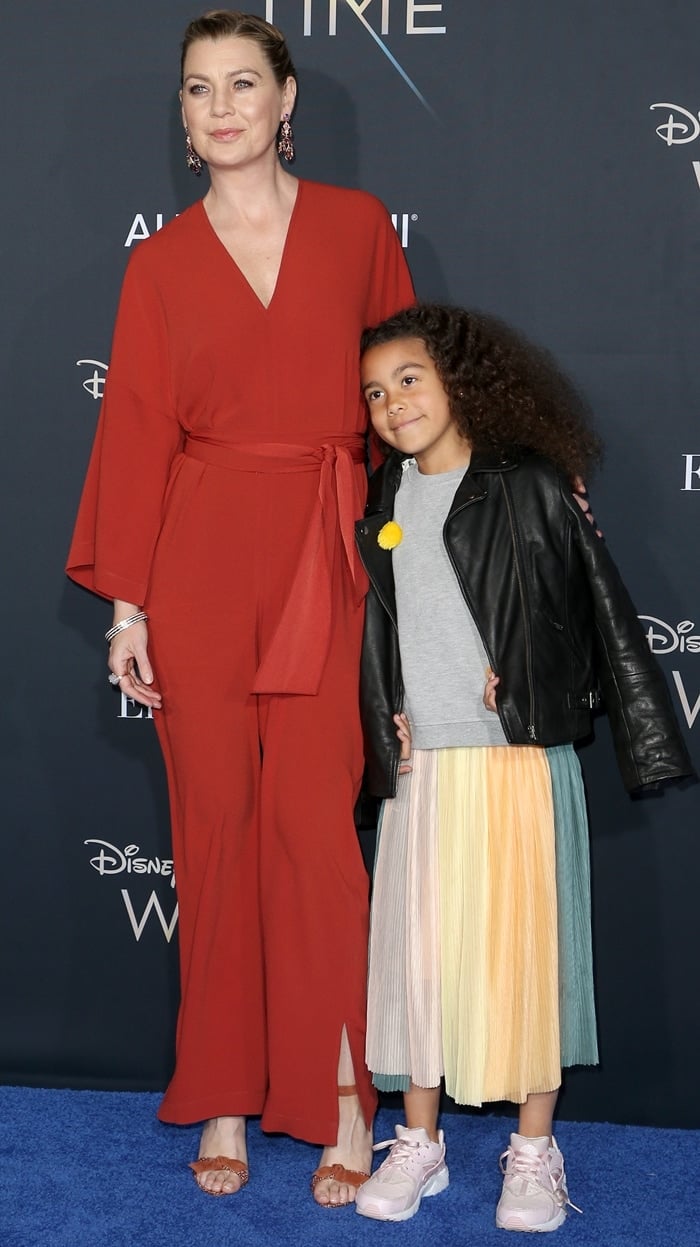 Stella Luna Pompeo Ivery is the first child of Ellen Pompeo and her husband Chris Ivery
"It's a huge lifestyle change, and I take that very seriously," she told Allure in 2008 of motherhood. "[Chris and I] enjoy our life so much. We go to Europe and sleep in. So when I have the baby, I won't feel like we've missed any fun, reckless times together, like staying up all night drinking champagne and having sex until five in the morning and not having to get up until two in the afternoon."
In August 2010, the Grey's Anatomy actress was seen with her husband Chris Ivery and their daughter Stella in Beverly Hills.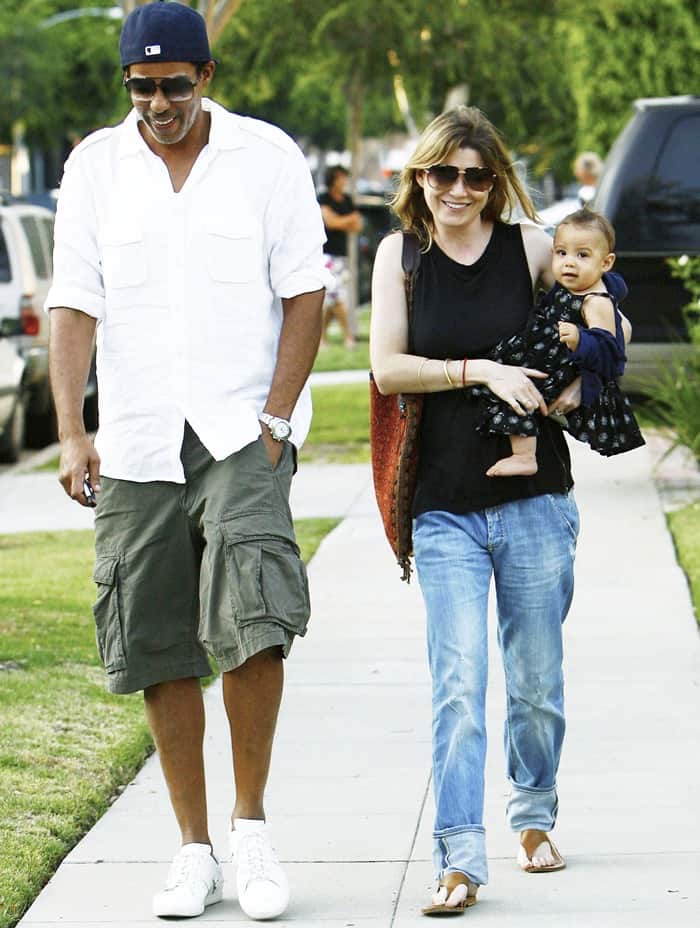 Ellen Pompeo and Chris Ivery with their daughter Stella Luna leaving a friend's home in Beverly Hills on August 8, 2010
Based on these pictures, the fresh parents seemed to be in a good mood.
Cute sunglasses Ellen! As for the fringe tote on her shoulder, I've featured enough of these handbags to know that it's unmistakably from JADEtribe!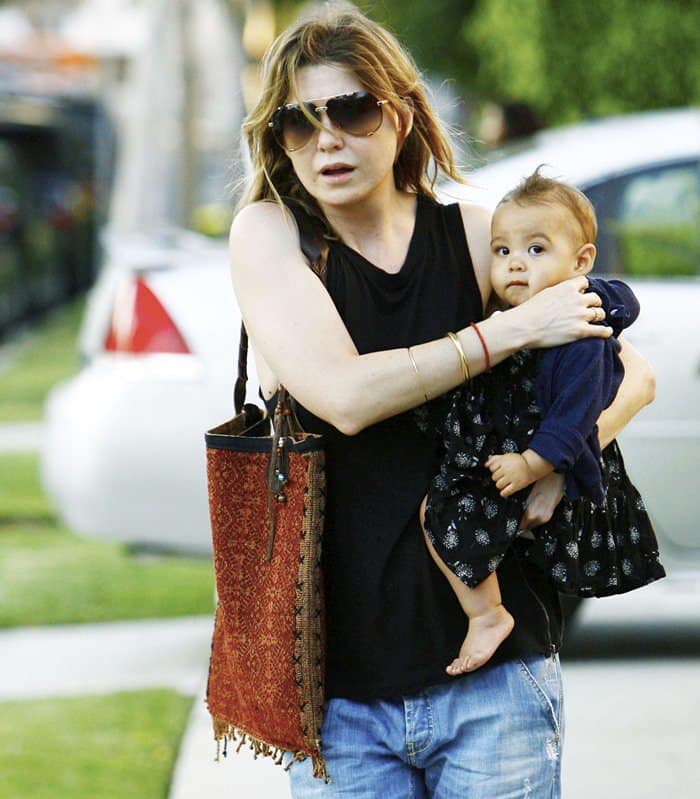 Ellen Pompeo carrying a bohemian JADEtribe fringe tote
The handsewn stitches, the yarn fringes, the unique woven textile pattern – this bag might as well have JADEtribe written all over it.
Kimberly Hartman, the founder and creator of JADEtribe, has really defined her brand with this unique "beachy and bohemian jet set" style. Corduroy Magazine has a very informative interview with Miss Hartman wherein she describes the faraway lands that inspired her story.
Ellen's fringe tote is not available online, but watch out for future styles of JADEtribe bags and accessories at Amazon.
Credit: WENN / FayesVision