Stella McCartney was amazing in a look straight off her very own fall 2012 runway at the 2012 Telva Fashion Awards held at the Palace Hotel in Madrid, Spain last Tuesday evening.
She wore a cute Stella McCartney "Milly" hand-woven cotton silk dress that resembled a wet suit with raised textures and contrasting panels. The sporty dress got some touches of femininity through its playful flared skirt and ruffled high neckline.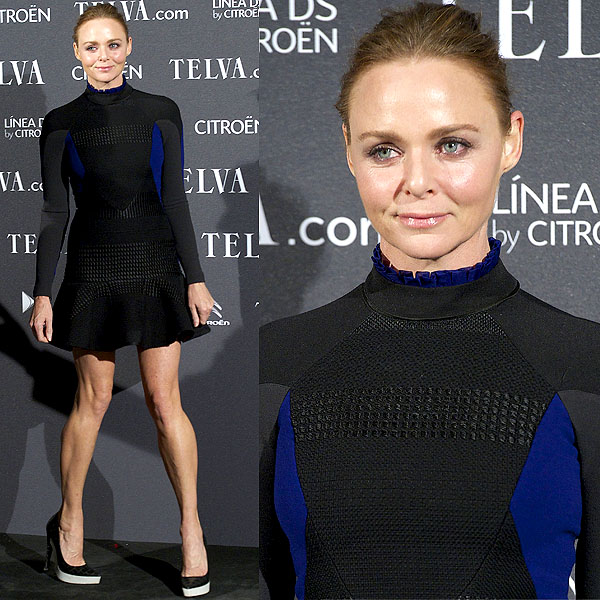 Stella McCartney at the 2012 Telva Fashion Awards at the Palace Hotel in Madrid, Spain on November 6, 2012
Her only accessory appeared to be these crocodile-embossed white rubber platform pumps: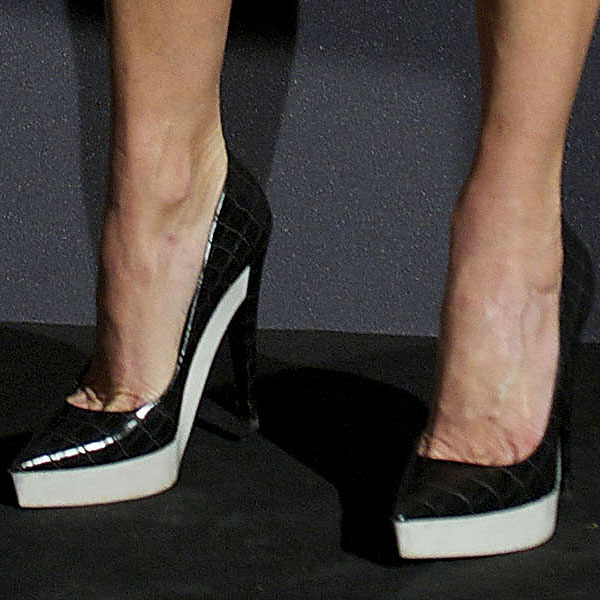 You all probably instantly recognize these pumps because we've spotted them and their other versions on so many celebrities before (for example, Alicia Keys, Kristen Stewart, Emma Stone, and Gwyneth Paltrow).
Stella McCartney was wearing her very own Stella McCartney faux crocodile platform pumps: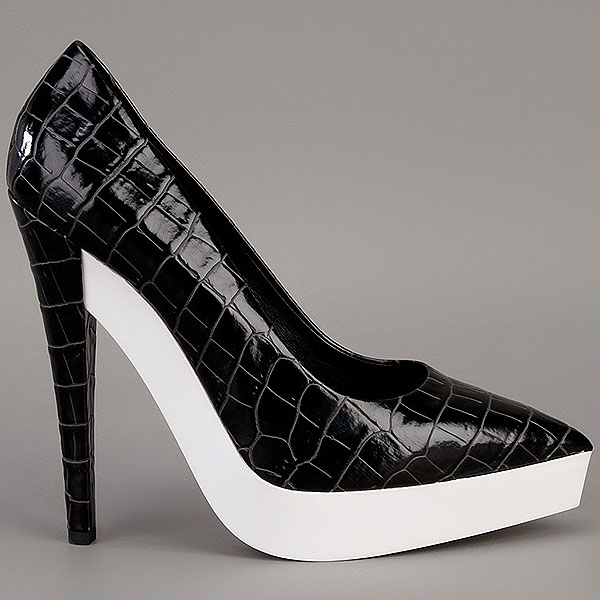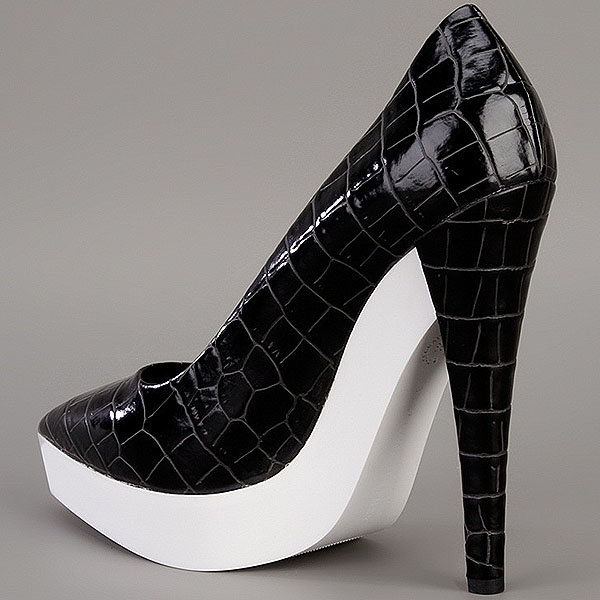 Stella McCartney Faux Crocodile Platform Pumps, $780
You'd think the rubber covering the entire sole would make the shoe look clunky and heavy, but the white color actually provides an interesting contrast.
Credit: Sean Thorton / WENN