Taylor Swift showed off her hot feet at the premiere of her new film, 'The Giver', held in New York City on Monday night in a stunning two-colored dress.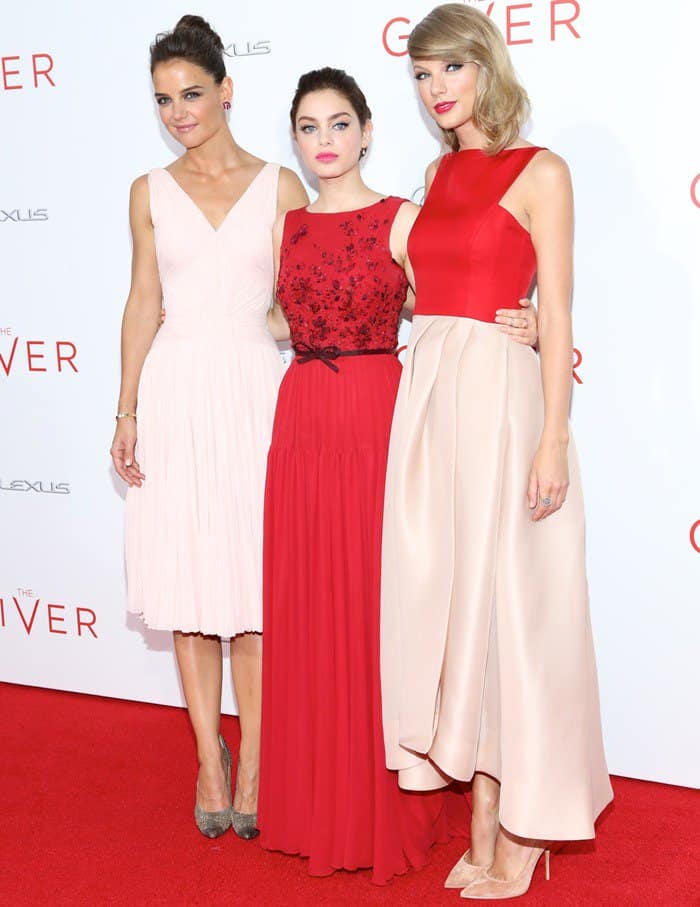 Katie Holmes, Odeya Rush, and Taylor Swift at the New York premiere of The Giver at the Ziegfeld Theatre in New York City on August 11, 2014
The science fiction film is directed by Phillip Noyce, and Taylor co-stars with Jeff Bridges, Meryl Streep, Brenton Thwaites, Alexander Skarsgård, Odeya Rush, and Katie Holmes.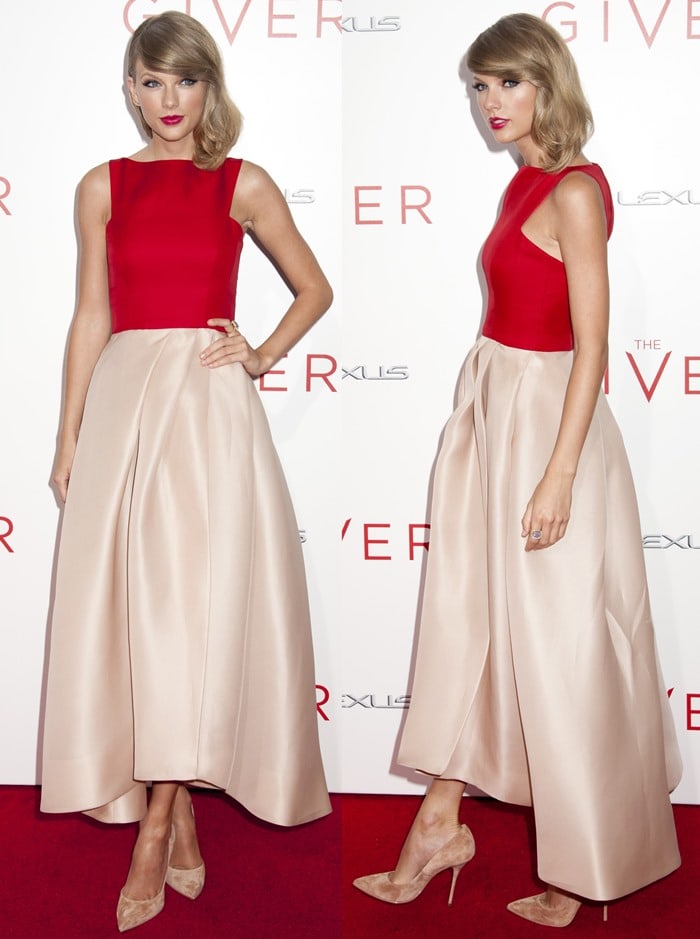 Taylor Swift wearing a dress from the Monique Lhuillier Resort 2015 Collection
The singer flew to South Africa for one week to film the movie in Cape Town and Johannesburg. Swift wore a brown wig for her role as Rosemary, daughter of The Giver (Jeff Bridges).
"We just tried to make her distinctive and un-Taylor-like," the film's director Phillip Noyce said At "The Giver" premiere.
"Being vulnerable comes very naturally to her because she's a conduit of emotions in her work. So she just has to go to the place, as I kept reminding her, that she goes to when she writes."
"She's a very soulful, interesting young woman and we had this very out-of-the-box idea that maybe it would make sense that she could be our Rosemary," producer Nikki Silver said while promoting the movie at the Library of Congress. "And she's fantastic. I've spent a lot of time with her, and she had just been looking to dip her toe slightly in acting…"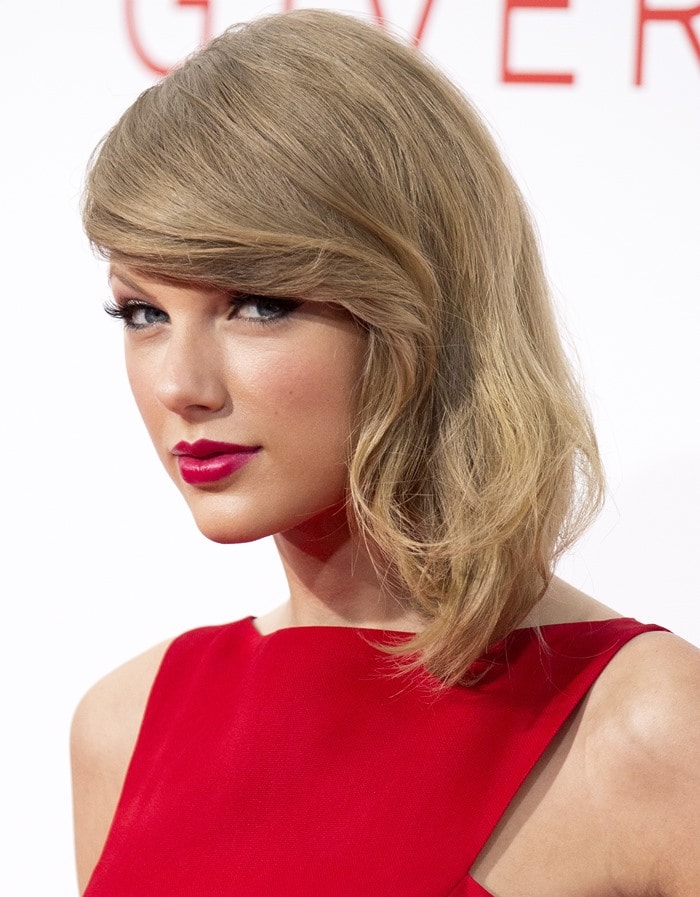 Taylor Swift makes an appearance in the American social science fiction film The Giver as Rosemary
The 24-year-old singer styled her Monique Lhuillier dress with Brumani earrings, a Sylva & Cie ring and band, a Sethi Couture band, and Casadei closed-toe pumps. You can buy her shoes at Amazon and Farfetch.
Taylor Swift shows off her hot feet in Casadei closed-toe pumps
Do you think Taylor should have shown off her hot feet in a different pair of shoes or at least a different color?
Taylor Swift's toe cleavage in pointy-toe shoes
Her suede pumps feature a laminated effect, a narrow toe line, and spike heels.
Suede Casadei Closed-Toe Slip-Ons, $740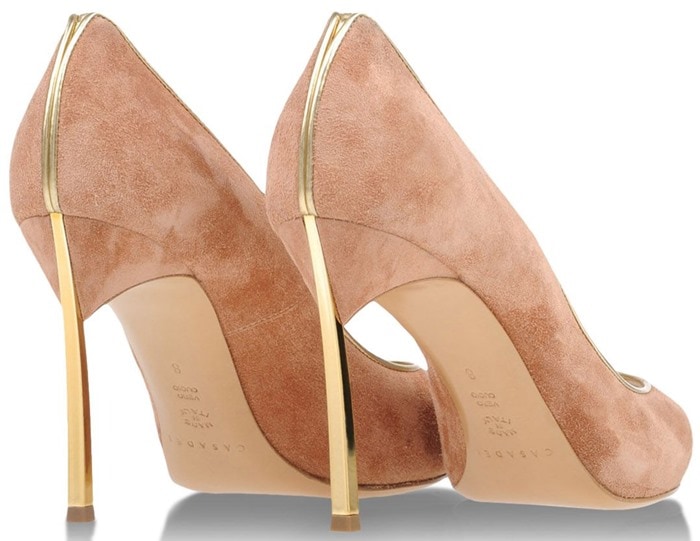 Credit: WENN / Dan Jackman / Michael Carpenter / Andres Otero