After six years of dating, Taylor Swift and her long-time boyfriend, Joe Alwyn, have reportedly called it quits.
Entertainment Tonight exclusively reported that the 33-year-old American singer-songwriter and 32-year-old British actor broke up a few weeks ago.
The news came as Swift is touring the country for her sold-out Eras tour, during which Alwyn hasn't been spotted.
According to a source close to Taylor Swift and Joe Alwyn, the couple has ended their six-year relationship due to differences in their personalities (Credit: Fred Duval / Shutterstock / DDP / INSTARimages / Cover Images)
According to a source for ET, "The relationship had just run its course. It's why [Alwyn] hasn't been spotted at any shows." However, the outlet also added that the breakup was amicable and "it was not dramatic."
Another source close to Swift verified the news to CNN, saying, "Taylor and Joe broke up a few weeks ago. They simply grew apart and plan to remain friends."
The couple was first linked in May 2017, when it was revealed that they had allegedly been dating covertly for months. Although it's unclear when they first met, fans have theorized that Swift and Alwyn met during the 2016 Met Gala.
Since then, they have enjoyed several adorable moments in public, although they mostly kept their love life a secret.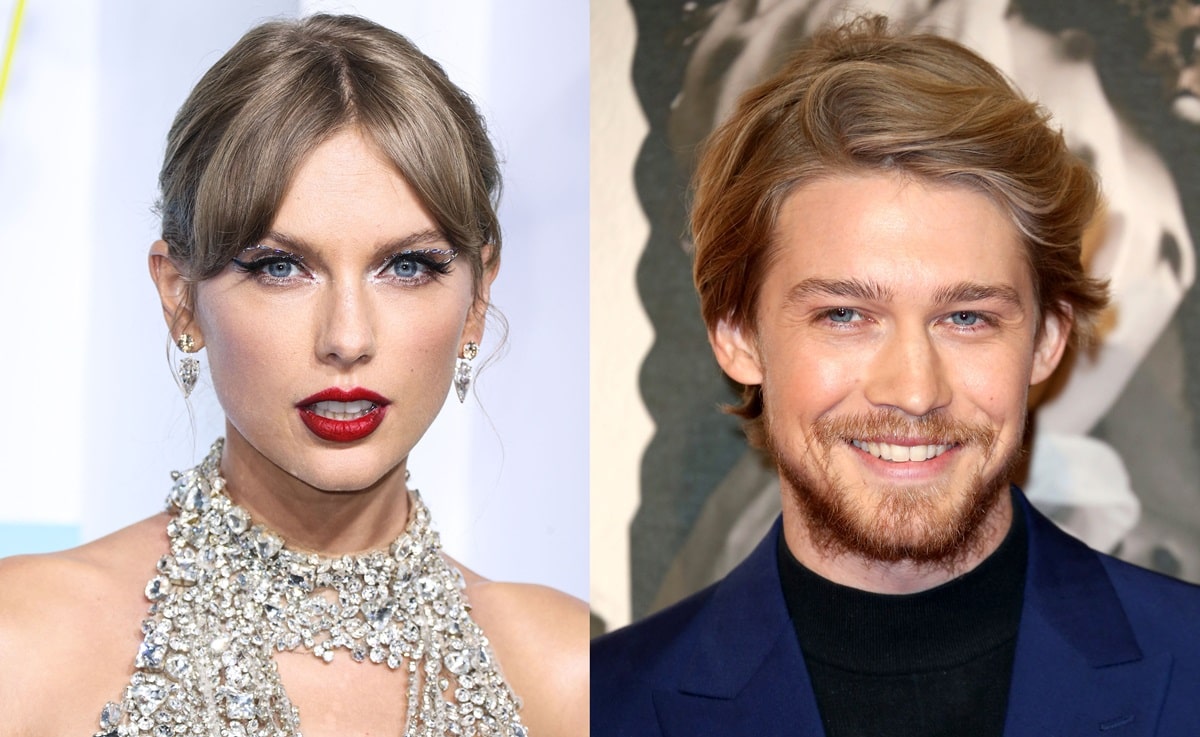 Taylor Swift and Joe Alwyn were first linked in May 2017, and it is believed that they may have met at the 2016 Met Gala (Credit: Fred Duval / Shutterstock / Xavier Collin / Image Press Agency / Cover Images)
Alwyn stated in a September 2018 interview with British Vogue that he is well aware that fans are constantly interested in learning more about his and Swift's relationship.
He told the magazine, "I'm aware people want to know about that side of things. I think we have been successfully very private, and that has now sunk in for people."
Meanwhile, Swift explained why she avoided discussing her relationship with Alwyn in a 2019 interview with The Guardian, saying, "I've learned that if I do, people think it's up for discussion, and our relationship isn't up for discussion."
Nonetheless, in typical Taylor Swift style, the singer dropped hints about Alwyn through her music along the road.
Swift disclosed in October that "Lavender Haze," a song from her 2022 album "Midnights," was inspired by her relationship with Alwyn and how much they block out the outside noise.
The singer posted a video on Instagram explaining the inspiration for the song and said, "I happened upon the phrase 'lavender haze' when I was watching Mad Men. I looked it up because I thought it sounded cool. And it turns out that it's a common phrase used in the '50s where they would describe being in love. If you're in the 'lavender haze,' then that meant you were in that all-encompassing love glow. And I thought that was really beautiful."
View this post on Instagram
She continued, "I guess, theoretically, when you're in the 'lavender haze,' you'll do anything to stay there. And not let people bring you down off of that cloud. I think that a lot of people have to deal with this now, not just like 'public figures,' because we live in the era of social media, and if the world finds out if you're in love with somebody they're going to weigh in on it."
Swift concluded, "Like my relationship for six years, we've had to dodge weird rumors, tabloid stuff, and we just ignore it. This song is sort of about the act of ignoring that stuff to protect the real stuff."
Alwyn was also given writing credit for the song "Sweet Nothing" on "Midnights."
English actor Joe Alwyn's net worth is $4 million, and he is best recognized for his appearances in the films "Billy Lynn's Long Halftime Walk" and "The Favourite" (Credit: IPA / INSTARimages)
The duo has also previously worked together on songs that have appeared on Swift's albums. Under the pseudonym "William Bowery," Alwyn was given credit on several pieces from Swift's pandemic-era albums "folklore," which includes "Exile" and "Betty," and "evermore" such as "Champagne Problems," "Coney Island," and "Evermore."
According to Swift, who revealed the real identity in the Disney+ documentary "Folklore: The Long Pond Studio Sessions" in 2020, Alwyn "plays piano beautifully, and he's always just playing and making things up and kind of creating things."
View this post on Instagram
Folklore won the Album of the Year award in 2021, marking Alwyn's first Grammy victory, while Evermore was nominated for the same accolade at the 2022 ceremony.
Swift mentioned Alwyn in her acceptance speech for Folklore during the 2021 Grammy Awards, saying, "Joe is the first person that I play every single song that I write, and I had the best time writing songs with you in quarantine."
Despite rumors, the couple had successfully kept their romance a secret until the breakup. In 2019, when Swifties noticed specific wedding-related lyrics in "Lover," the album's title track, there were rumors that the couple at the time had gotten engaged.
View this post on Instagram
In 2022, Alwyn jokingly told WSJ Magazine, "If I had a pound for every time I think I've been told I've been engaged, then I'd have a lot of pound coins. I mean, the truth is, if the answer was yes, I wouldn't say, and if the answer was no, I wouldn't say."