Grateful for having whipped their post-pregnancy bodies back into shape, celebrities such as Gwyneth Paltrow, Christy Turlington, and Molly Sims came out to support fitness trainer Tracy Anderson at the launch of her newest "The Pregnancy Project" DVD set. It's available at Amazon.
The exercise guru showed off her fit form in a fitted dove-grey dress with a plunging neckline. She kept everything else simple but really made up for it with her choice of shoes that showcased her hot feet.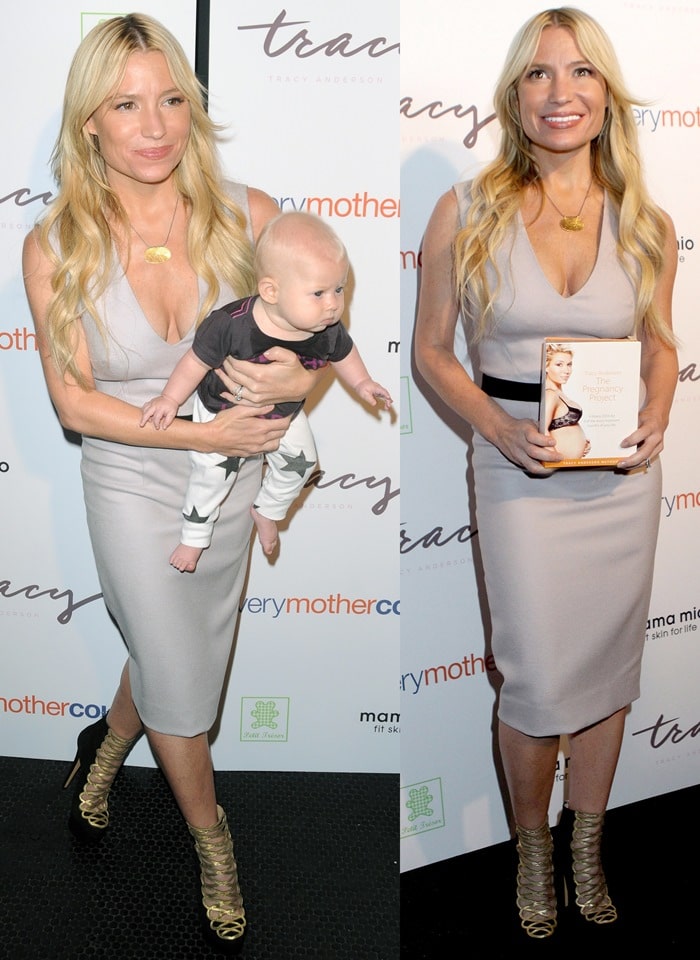 Trainer Tracey Anderson and her daughter Penelope Mogol attend the " Tracy Anderson Method: The Pregnancy Project" launch party/ held at the Standard Hotel in New York City on October 5, 2012
I know some of you have issues with us featuring pseudo-celebrities here on Your Next Shoes but remember, we're all about the shoes here.
Tracy Anderson managed to outshine even Gwyneth Paltrow in the shoe department at this event. And that's saying something because not only is Gwyneth one of our blog's shoe stars, but also because Tracy Anderson is teeny tiny compared to Gwyneth Paltrow: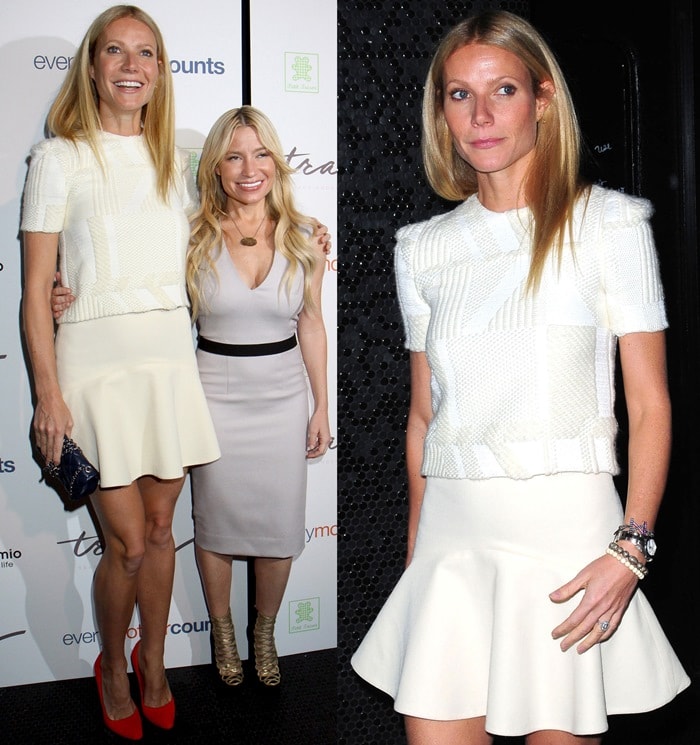 Tracy Anderson looking like a dwarf compared to Gwyneth Paltrow
Gwyneth's red pumps don't stand a chance to these: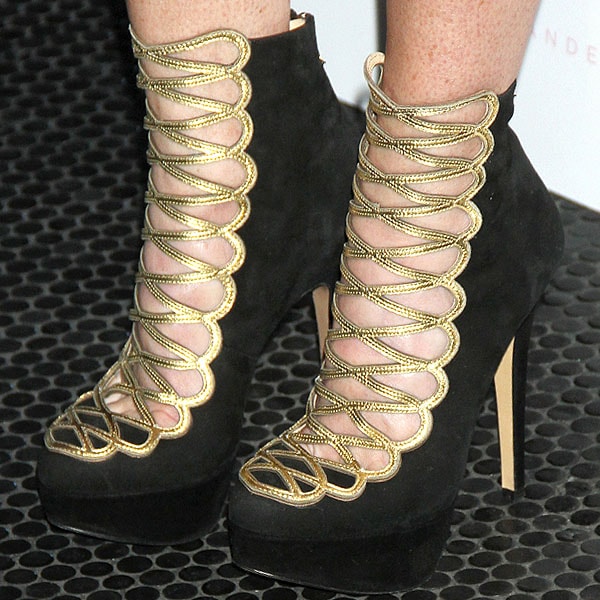 Tracy Anderson shows off her hot feet in Charlotte Olympia Zena booties
These gladiator-inspired shoes are these 'Zena' booties from Charlotte Olympia:
Charlotte Olympia 'Zena' metallic leather and suede booties, $1,595.00 at Neiman Marcus
Unlike the waist-cinching straps of a corset, the metallic leather details of this Charlotte Olympia ankle boot are meant to be seen.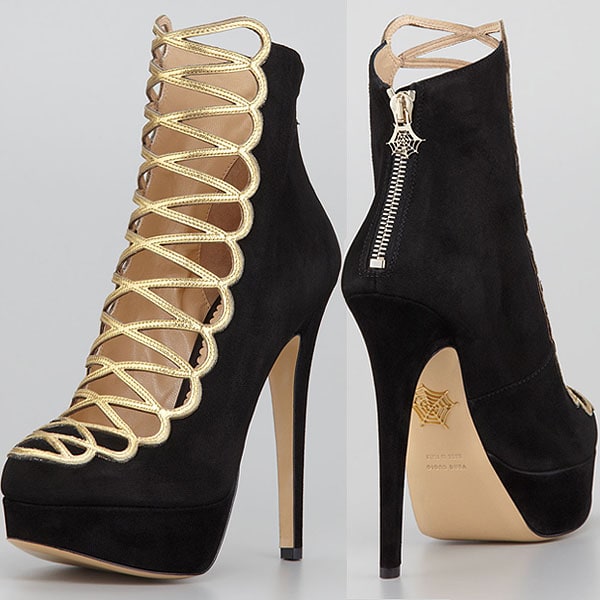 They're above-ankle high and have crisscrossing straps but the gold coloring helps a lot in NOT cutting off leg length.
Credit: Ivan Nikolov / WENN / Michael Carpenter