Having to take care of a baby under a year old while simultaneously planning a wedding may be a bit too much for most women, so we understand why Olivia Wilde still looked upbeat despite the cancellation of Tron 3.
Olivia Wilde was set to star with Jared Leto in Tron 3
The film, which would have been the third installment of a successful Disney series so far, was supposed to start filming this coming Fall, even calling in the likes of big shots Olivia Munn and Jared Leto to co-star.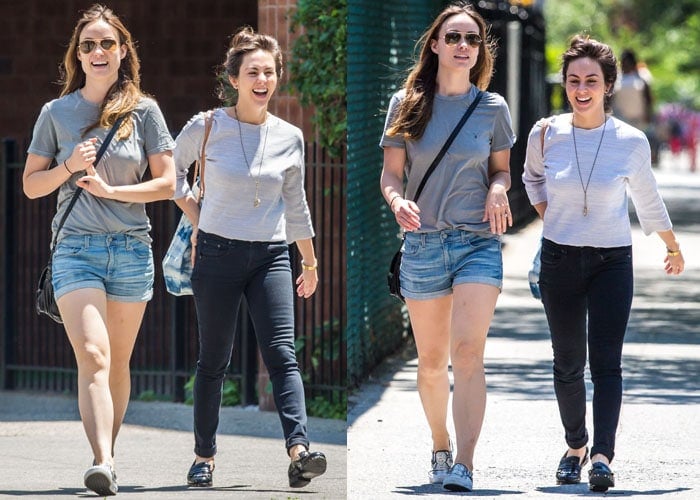 Olivia Wilde looked upbeat despite the cancellation of Tron 3
Rumor has it that the recent underperformance of Tomorrowland had something to do with the executive decision to pull the plug, deciding to focus instead on other highly-anticipated films such as Beauty and the Beast.
Olivia Wilde flaunted her long legs in denim shorts
Olivia Wilde has since been spotted living a very ordinary life of running errands, stepping out for lunches with friends, going on dates with her fiancé and son, and gracing Broadway shows.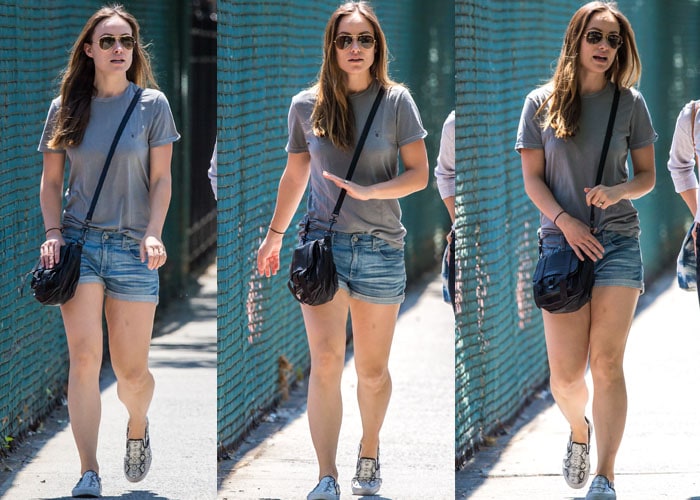 Olivia Wilde rocked comfortable snakeskin leather Vans
Olivia was recently spotted in good spirits while going on a little stroll with a friend, dressed casually in a gray tee and denim shorts.
Olivia Wilde styled her denim shorts with a gray tee and sunglasses
The 31-year-old slipped on a pair of snakeskin leather Vans, Ray-Bans, and a sling bag to complete her casual daytime look.
Olivia Wilde in good spirits while out with a friend on a sunny day in Brooklyn, New York on May 29, 2015
We love animal print footwear because they make it so easy to dress up the plainest of outfits. To get this casual tastemaker, head on over to Nordstrom or Zappos.
Vans Classic Slip-On Shoes in Snake Leather, $54.99
Credit: WENN