Remember those Louis Vuitton boots we spotted on Jennifer Connelly? If you don't, we have to apologize for showing you the pictures below because the boots are shockingly ugly.
We reasoned that the only explanation for the usually stylish Jennifer to wear the boots was that she was contractually obligated to do so.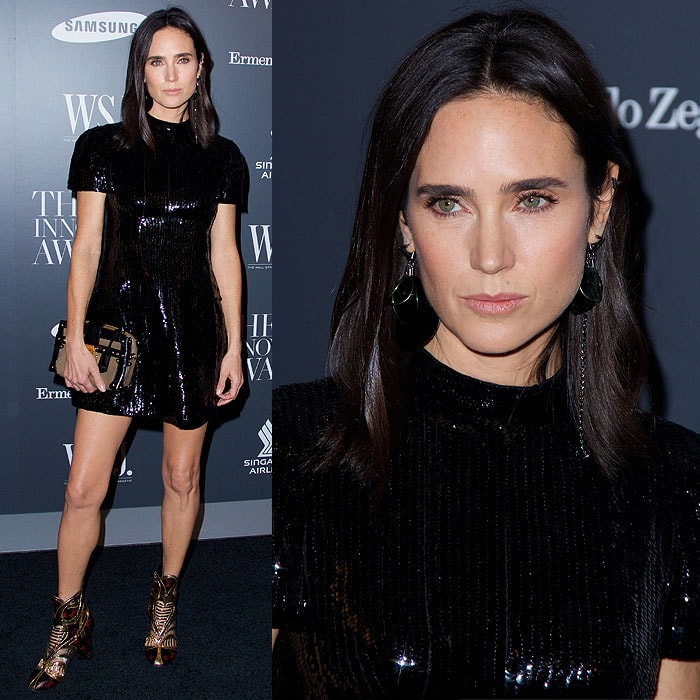 Jennifer Connelly wearing ugly Louis Vuitton boots at WSJ magazine's "Innovator of the Year" Awards at the Museum of Modern Art in New York City on November 5, 2014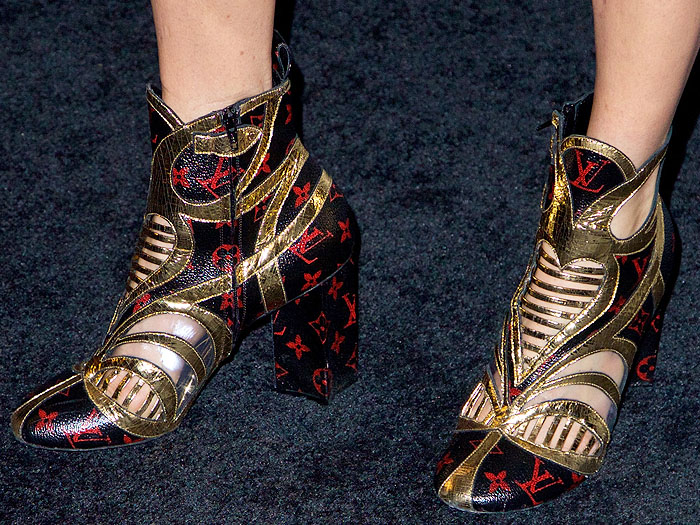 Louis Vuitton Spring 2015 gold-trimmed monogrammed boots on Jennifer Conelly
However, we were shocked even further when the boots were spotted again, and at a chi-chi high-fashion event no less. Adèle Exarchopoulos wore them to a party celebrating Louis Vuitton, which we figured is the only appropriate occasion to wear tacky monogrammed boots.
Adèle Exarchopoulos' portrait by Patrick Demarchelier shared on the Louis Vuitton Instagram page – posted on November 8, 2014
What we thought was disproved once again when Julianne Moore stepped out at the Still Alice premiere with Kristen Stewart in the now omnipresent boots. She chose a style without the gold trim, but the boots' garishness was hardly reduced.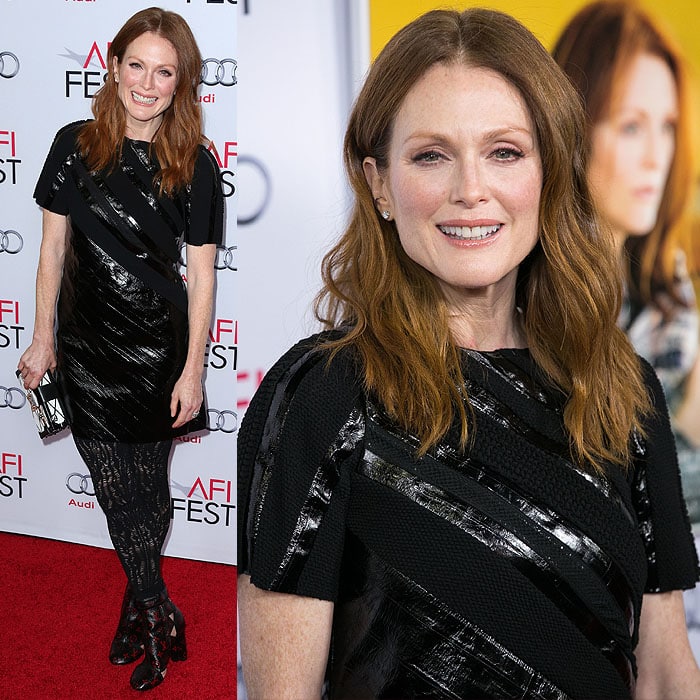 Julianne Moore at the special screening of Still Alice presented by Audi held during the 2014 AFI Fest at the Dolby Theatre in Hollywood, California, on November 12, 2014
Julianne Moore modeling her head-to-toe Louis Vuitton look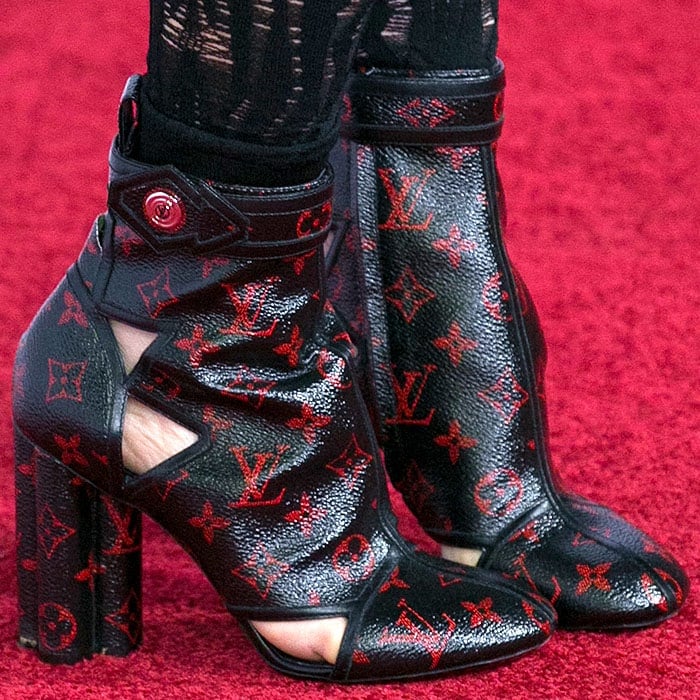 Julianne Moore wearing ugly Louis Vuitton boots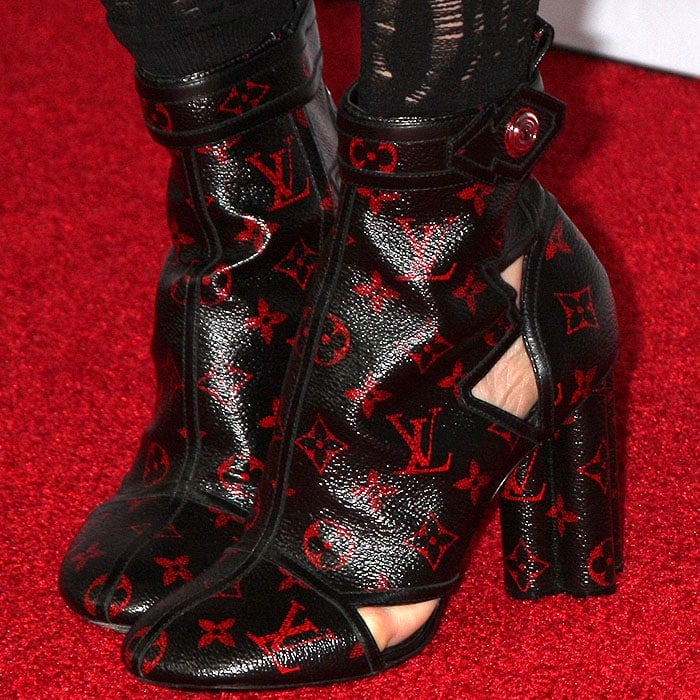 Louis Vuitton Spring 2015 red monogrammed cutout boots on Julianne Moore
It looks like we can't fight the boots this time and just have to let them happen. At this rate, they could very well be the next It shoes. Are you ready to see these boots rise in all their bad vintage '70s glory? Monograms often scream "fashion victim," but see if these plain-colored and creepy snakeskin versions are any better:
The blue-and-gold version of the Louis Vuitton spring 2015 boots on the Louis Vuitton Instagram page – posted on October 4, 2014
The snakeskin version of the Louis Vuitton spring 2015 boots on the Louis Vuitton Instagram page – posted on October 6, 2014
Credit: Alberto Reyes / Brian To / Nicky Nelson / FayesVision / WENN
Credit: Adele Exarchopoulos' Instagram / Louis Vuitton Instagram