"Kill Bill" star Uma Thurman may be in her 40s, but she doesn't seem to age one bit. If we had to guess how she manages to stay so young, we'd say it's because of her fun and humorous nature.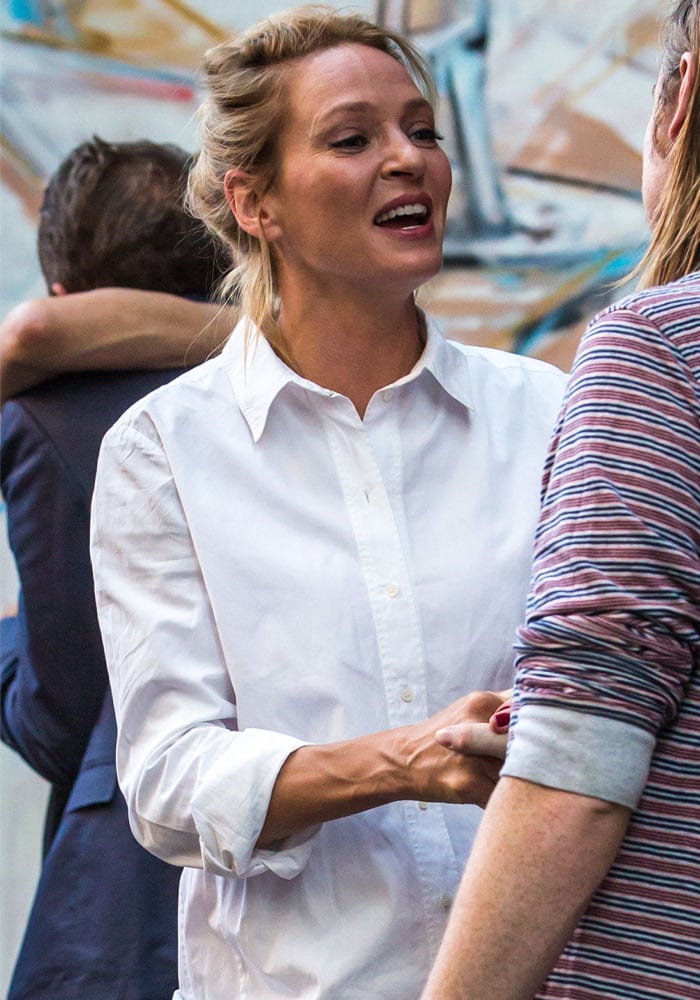 Uma Thurman laughs on set of her new movie "The Brits are Coming" — her latest project with Tim Roth — in New York on July 22, 2015
The actress and mother-of-three recently showed off her mischievous side by uploading a video of herself learning Korean profanity, thanks to her The Brits Are Coming co-star.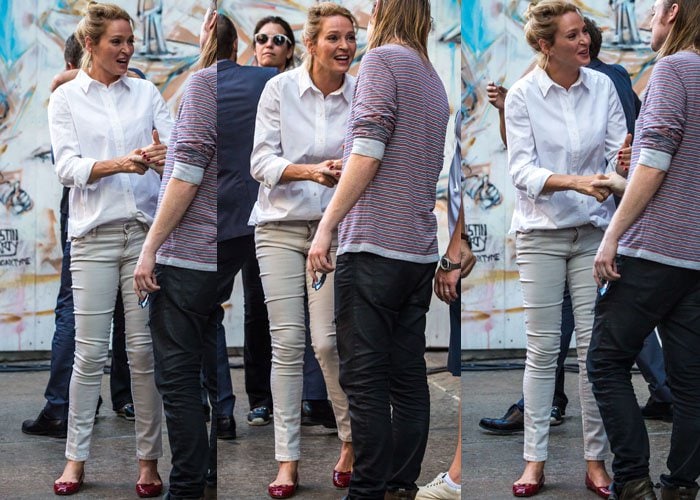 Uma Thurman smiles on the set of her new project "The Brits are Coming" in an all-neutral outfit paired with red flats
Uma was photographed leaving the set in good spirits.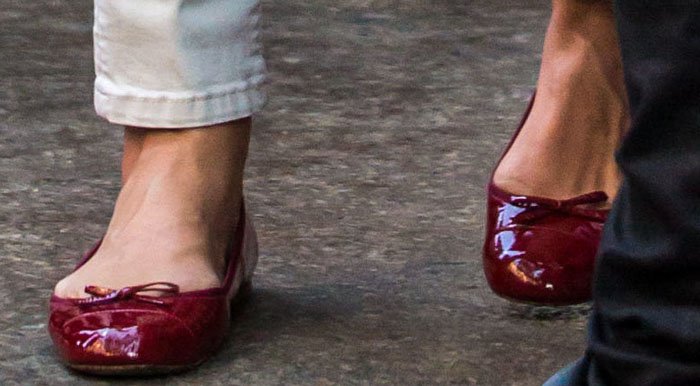 Uma Thurman's bright red patent ballet flats
Uma wore a casual buttondown shirt with light-colored jeans. She paired her neutrals with a pair of bright red patent ballet flats.
Uma Thurman carries a large navy tote bag with her all-neutral outfit, comprised of unbelted pants and a hastily-tucked button-up
Bright flats are always a good way to give an otherwise all-neutral outfit a little lift. Check out other red-bowed ballet flats that we found online below:
Melissa Ballet Flats, £39
Tory Burch Chelsea Patent-Leather Ballet Flats, $135.00 – $219.99

MICHAEL Michael Kors Melody Napa Leather Ballet Flat in Chili Red, $99
Credit: WENN