Before giving birth to her healthy daughter Valentina Paloma Pinault on September 21, 2007, at Cedars-Sinai Medical Center in Los Angeles, Salma Hayek was worried her child would be born with Down Syndrome.
According to Stanford Children's Health, the chance of having a child with Down syndrome increases over time. While the risk is about 1 in 1,250 for a woman who conceives at age 25, it increases to about 1 in 100 for a woman who conceives at age 40.
A very pregnant Salma Hayek won an award at the 2007 National Council of La Raza ALMA Awards in Pasadena, California, on June 1, 2007, at the Pasadena Civic Auditorium
Salma Hayek, who was born on September 2, 1966, was 40-years-old when pregnant with her first and only child.
"She was having a very difficult pregnancy," said billionaire businessman Francois-Henri Pinault of his Mexican wife during his child support trial in May 2012.
"In fact, we were told the baby had Down syndrome until late May 2007," Pinault reportedly revealed.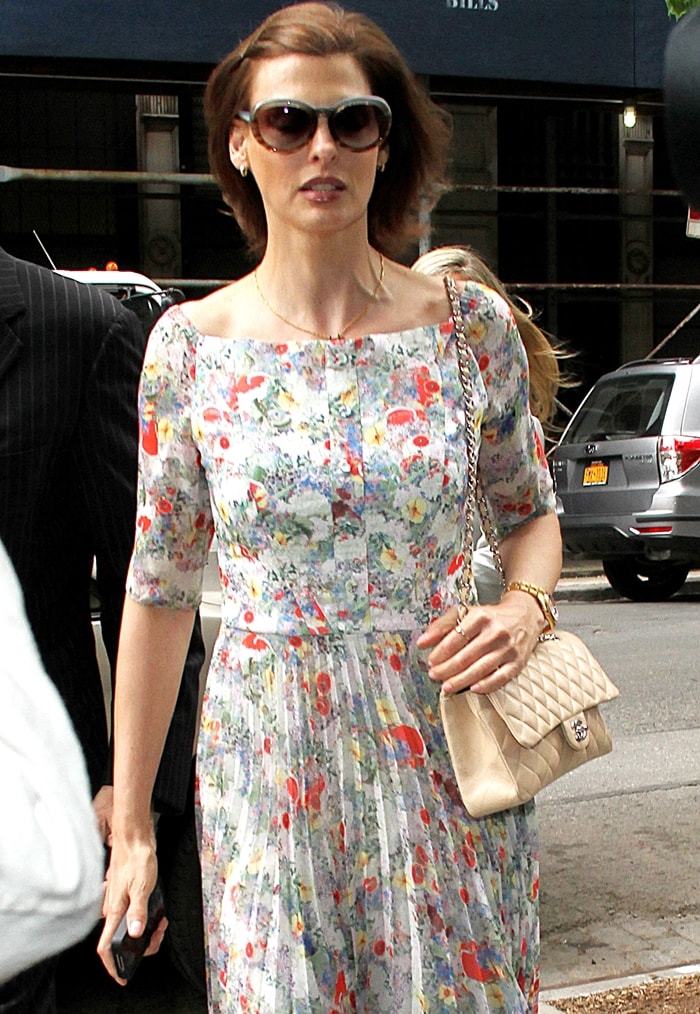 Linda Evangelista exits Family Court in Manhattan after finally reaching a child support settlement with Francois Henri Pinault on May 7, 2012
According to The New York Daily, he got Canadian fashion model Linda Evangelista pregnant while the two were involved in a four-month affair, prior to marrying Hayek. Linda Evangelista gave birth to his son, Augustin James Evangelista, in 2006.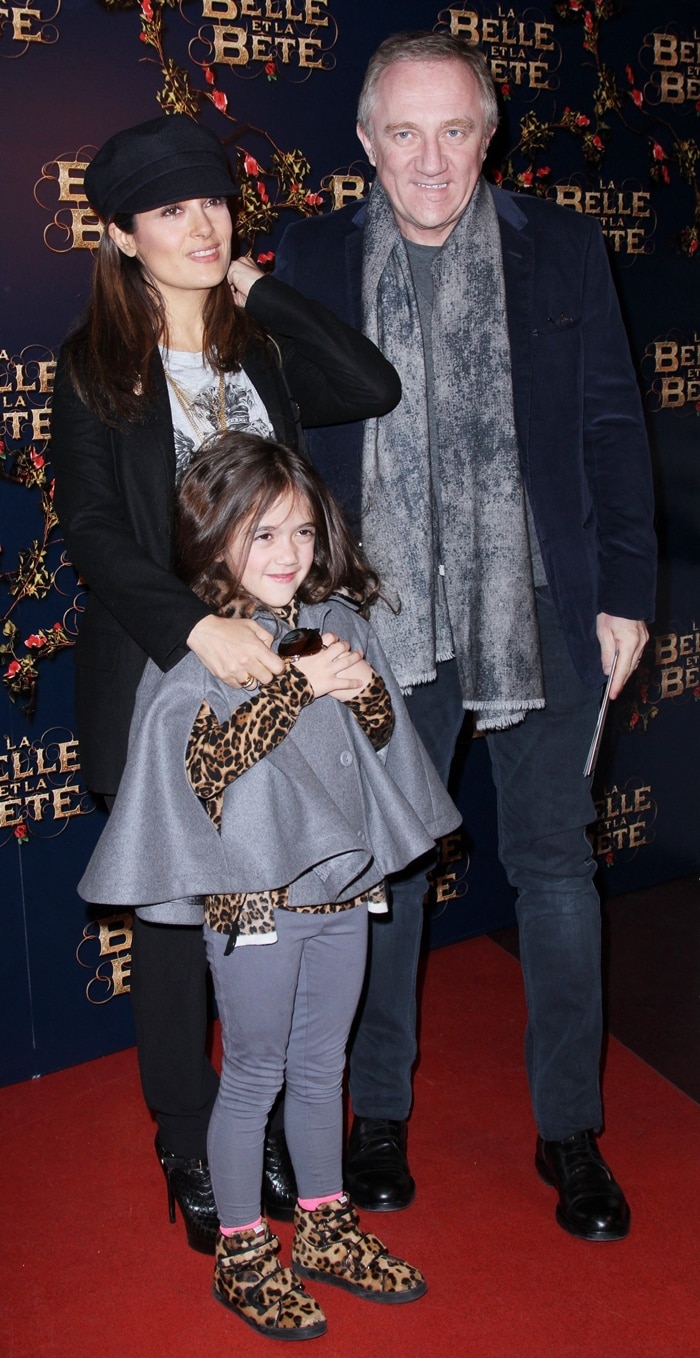 Actress Salma Hayek, her husband Francois-Henri Pinault, and their daughter Valentina Paloma Pinault attend the 'La Belle & la bete' Paris Premiere at Gaumont Opera on February 9, 2014, in Paris
A trial between the former runway beauty and her French billionaire ex began in New York's Manhattan Family Court after Evangelista demanded a massive $46,000 (£28,750)-a-month to support her son Augustin James, who was conceived while Pinault was briefly separated from his now-wife, actress Hayek.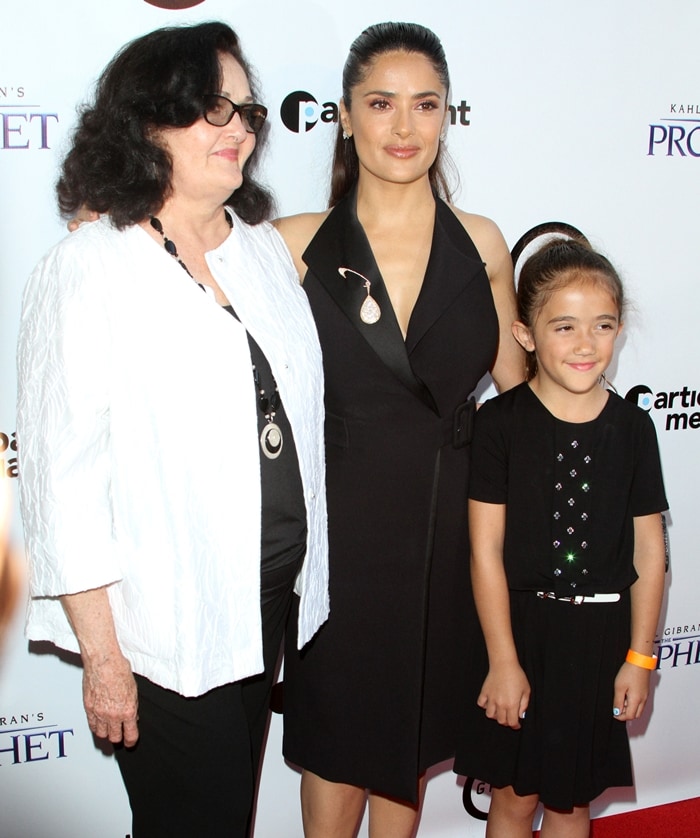 Salma Hayek with her mother Diana Jimenez Medina and her daughter Valentina Paloma Pinault at the Screening Of GKIDS' "Kahlil Gibran's The Prophet" at Bing Theatre At LACMA on July 29, 2015, in Los Angeles, California
During the explosive proceedings, the court heard how Pinault had allegedly told the model to have an abortion, while the businessman opened up about the difficulties Hayek had experienced while she was pregnant with their daughter Valentina.
They feared she would be born with Down's syndrome, also known as trisomy 21, a genetic disorder caused by the presence of all or part of a third copy of chromosome 21. François-Henri Pinault and Linda Evangelista reached an agreement on May 7, 2012.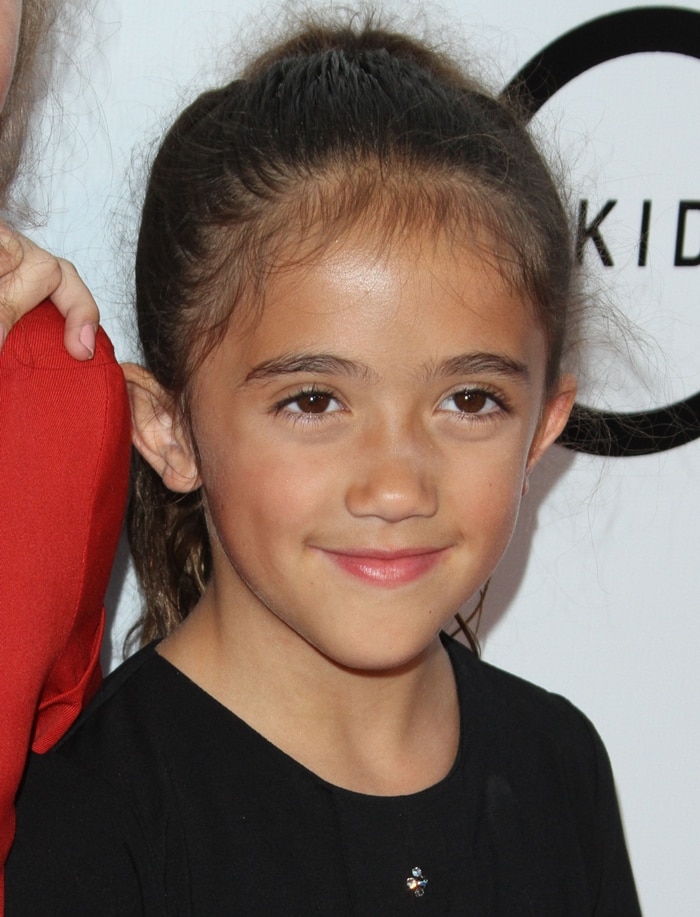 Valentina Paloma Pinault was not born with Down Syndrome
In September 2012, Salma Hayek joined John Travolta and Benicio Del Toro in London for the photocall of Savages, an American crime thriller film directed by Oliver Stone.
Benicio Del Toro, Oliver Stone, Salma Hayek, and John Travolta attend the 'Savages' photocall held at The Mandarin Oriental in London on September 19, 2012
The then 46-year-old actress looked every bit the bombshell in a two-tone dark red and steel blue crepe cocktail Roland Mouret 'Mercy' dress and Dana Rebecca Designs earrings.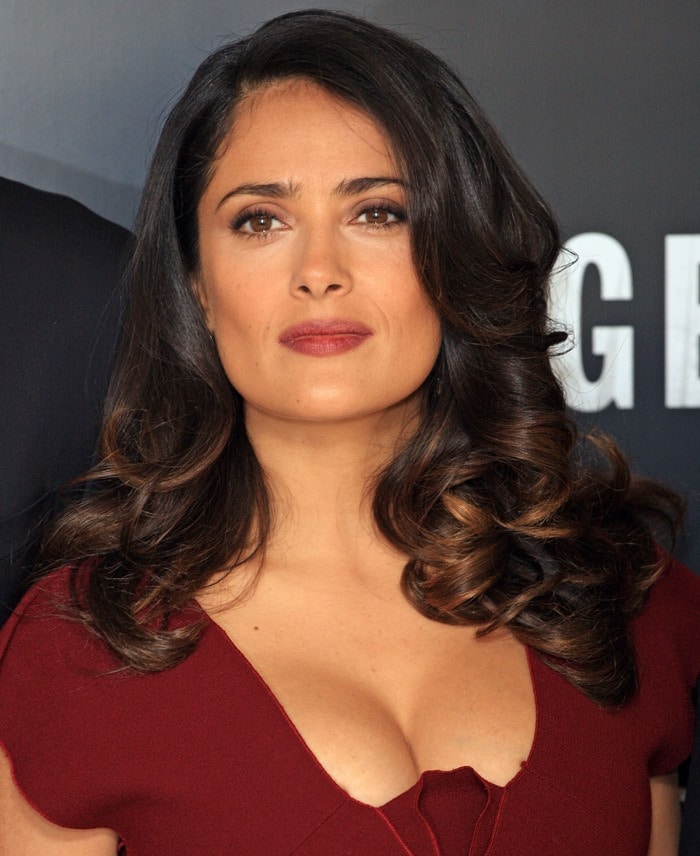 Salma Hayek's luscious curly locks and a rouge lip color
Speaking of feet, don't you think those flirty sky-high stilettos look so familiar?
Salma Hayek in a two-tone dark red and steel blue crepe cocktail Roland Mouret dress
That is probably because we've previously spotted the same Giuseppe Zanotti bow-accented platform heels on Katy Perry and Carmen Electra.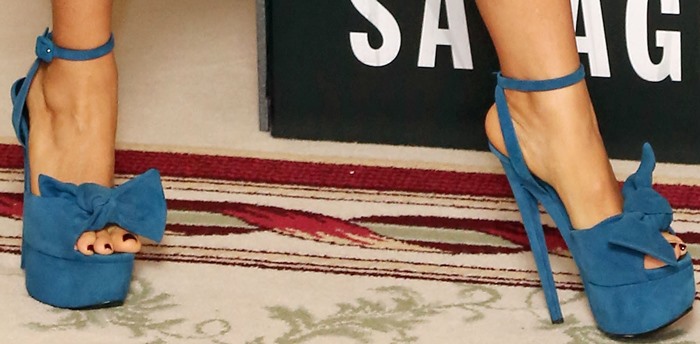 Salma Hayek's feet in flirty sky-high stilettos
This style has unfortunately sold out, but you can browse more recent arrivals from the same Italian shoe designer at Shopbop and Farfetch:
Black 120mm Leather Piercing Cage Sandals, $1,158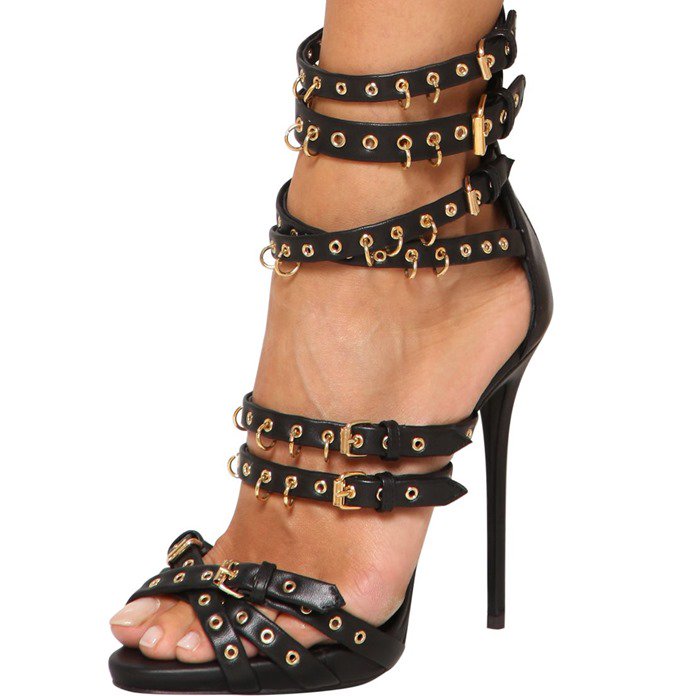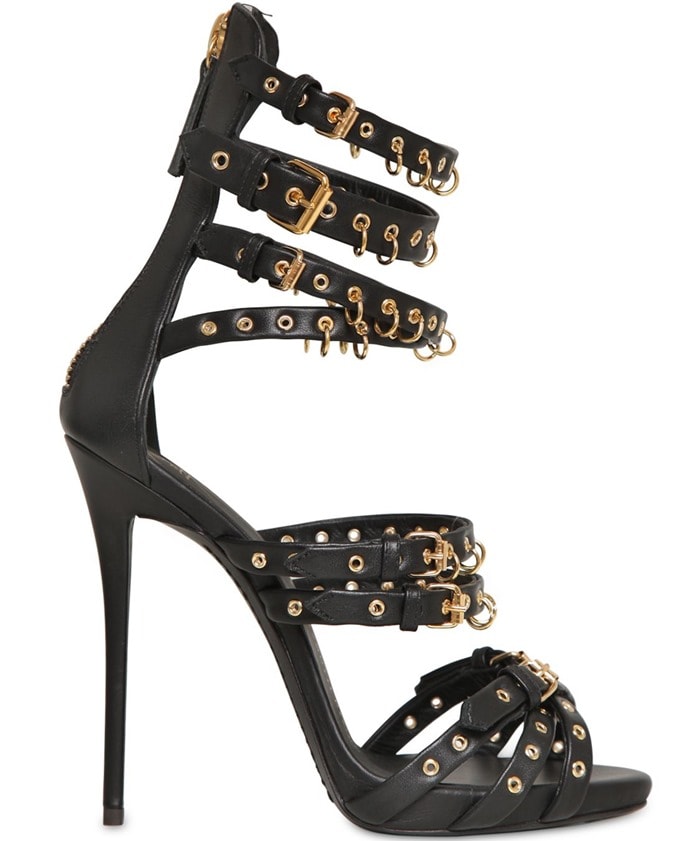 Black Cutout Buckled Sandal, $698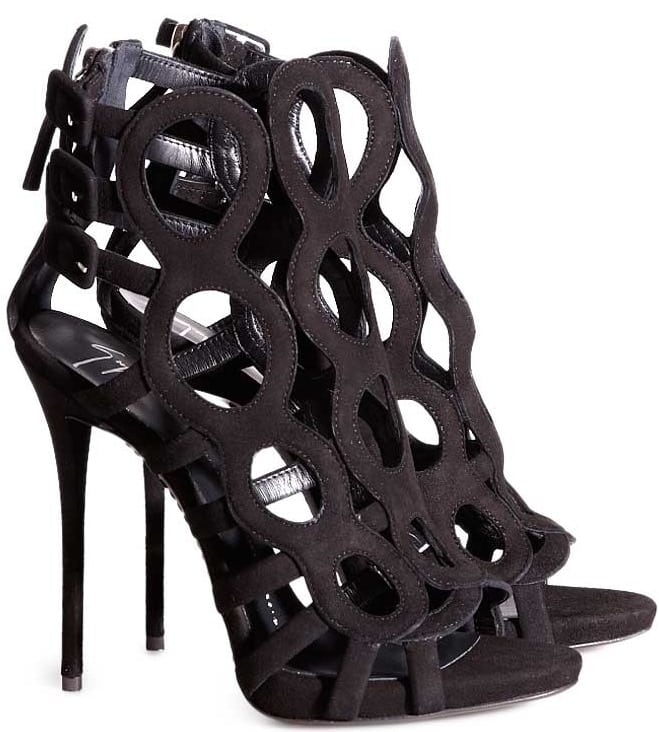 Giuseppe Zanotti Design Studded Platform Sandals, $1,695
Black Suede High Heel Sandal With Crystal and Gold Leaf Filigree Detail, $2,250
Dragon Strass Black Silk High Heel Sandal, $897.50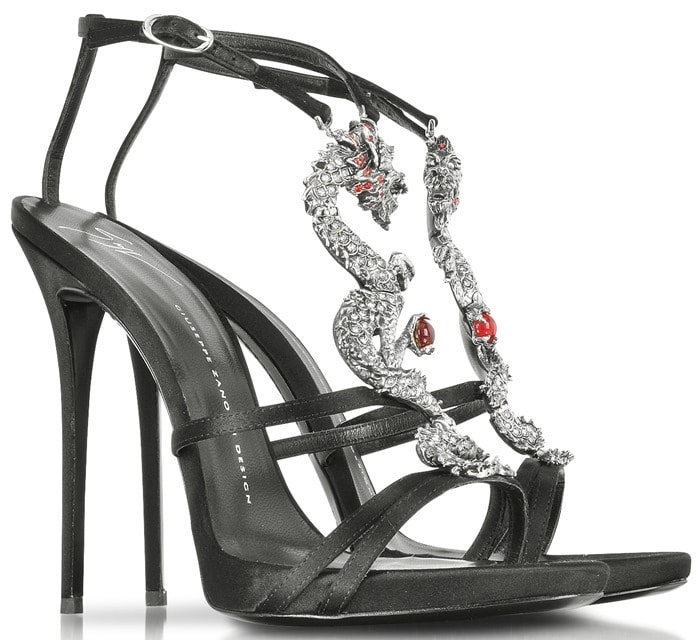 Gold 120mm Jeweled Chain Velvet Sandals, $2,625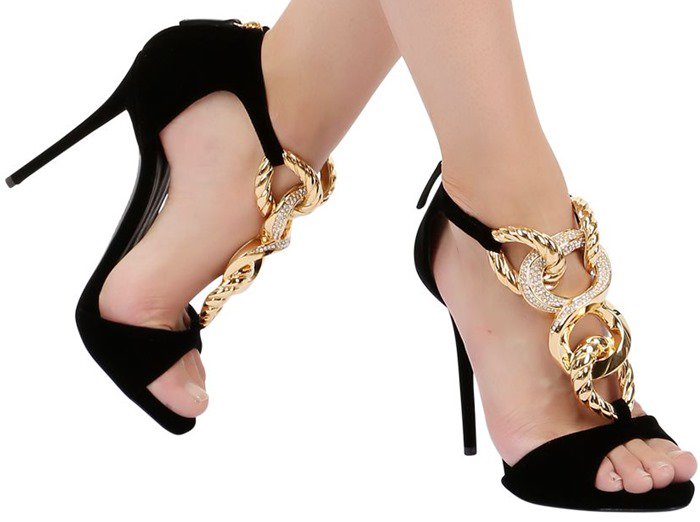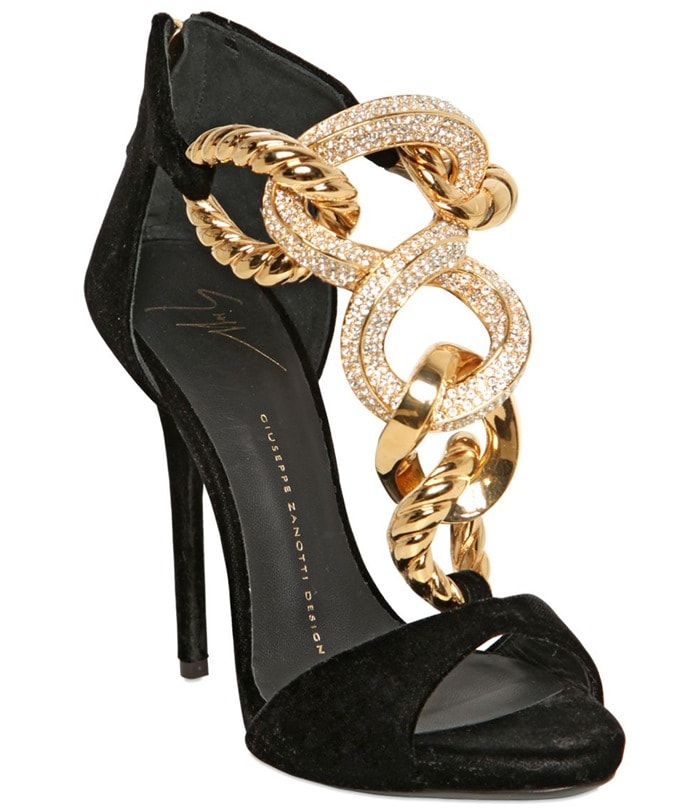 Crystal-Embellished Slide Sandals, $1,295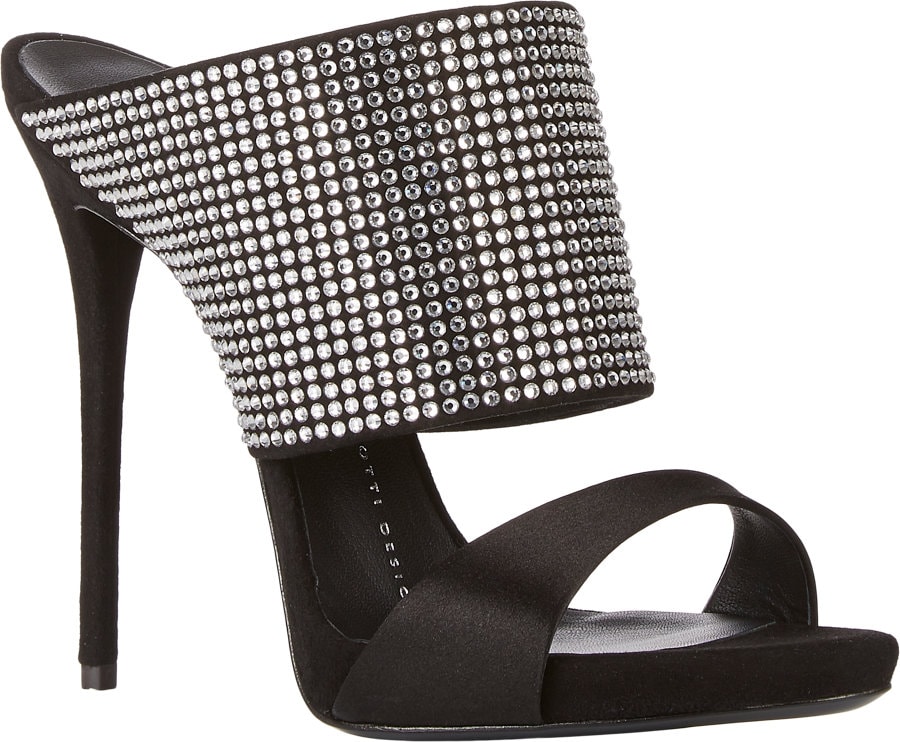 Credit: Lia Toby / WENN / Nikki Nelson / HRC