Vanessa Hudgens didn't really want to have her picture taken earlier today after leaving her Pilates class.
With the help of big cat-eye sunglasses and a bedazzled wallet, the actress shielded her face from the paparazzi while walking to her car. Even though her face was hidden, we did catch a glance at her crazy manicure. How she can work out with clawlike nails, we'll never know.
Lucky for us, we were also able to get a good look at her adorable loafers. Featuring a printed cat face on each toecap, Vanessa's black loafers are just the right pair to take an outfit from average to super cute, though we're not sure if they're suitable as workout wear. It's a good thing Pilates is typically done barefoot.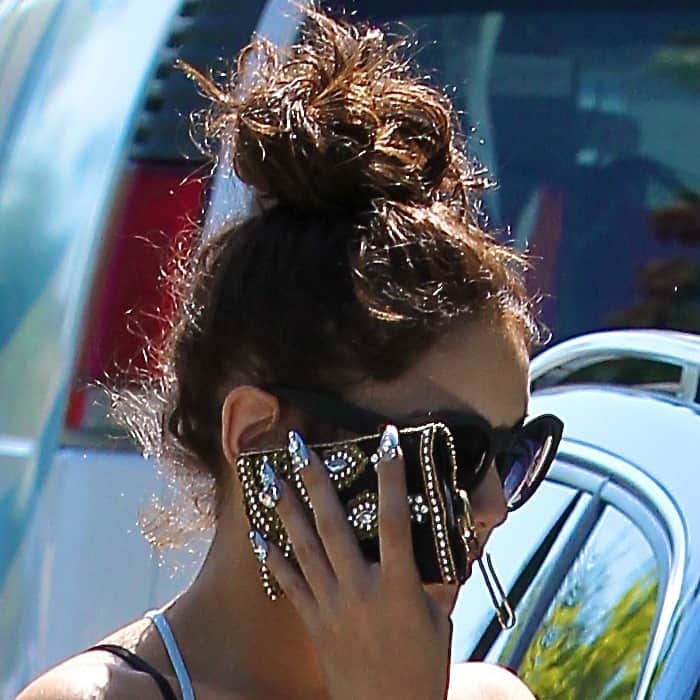 Vanessa Hudgens hiding her face from the paparazzi in Studio City, Los Angeles on May 13, 2013
Vanessa Hudgens wearing cat face flats
It's always nice to see flats with a little personality! Would you agree?
We think Vanessa's loafers are a cooler, more subtle response to Charlotte Olympia's popular cat face flats. They're also much more affordable as they are currently on sale at Amazon for only $44.99.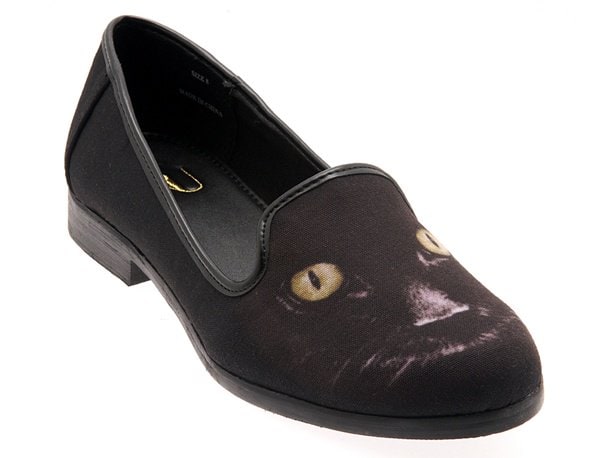 Y.R.U. Kitty Loafer, $20.37 – $35.90 at Amazon
Credit: WENN