2017 has barely started, and Vanessa Hudgens is already breaking out of her mold.
The actress, who rocketed to fame as a "High School Musical" teenybopper, has now graduated after giving a powerful rendition of Rizzo at the recent "Grease: Live."
Vanessa Hudgens at the NBC Universal Winter TCA in Pasadena on January 18, 2017
Now, the songstress is trying her hand at something new: comedy. Vanessa arrived at NBC's Winter TCA tour in Pasadena to promote her new superhero comedy series, "Powerless."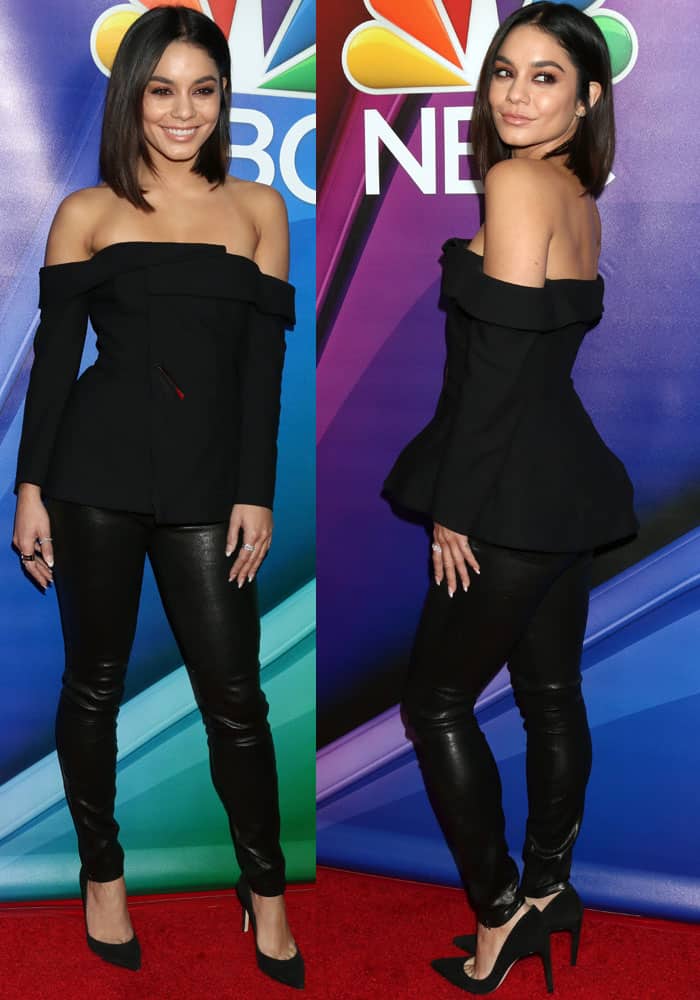 Vanessa Hudgens looks gorgeous in a simple off-shoulder top and leather pants
Vanessa donned an all-black look with an Adeam deconstructed blazer and matching J Brand stretch leather pants. The deconstructed top turned the blazer lapels into an off-the-shoulder neckline and flared slightly at the back for a more exaggerated silhouette.
The actress finished her look with a classic pair of Stuart Weitzman "Legend" pumps.
Vanessa Hudgens reveals toe cleavage in fail-proof Stuart Weitzman Legend pumps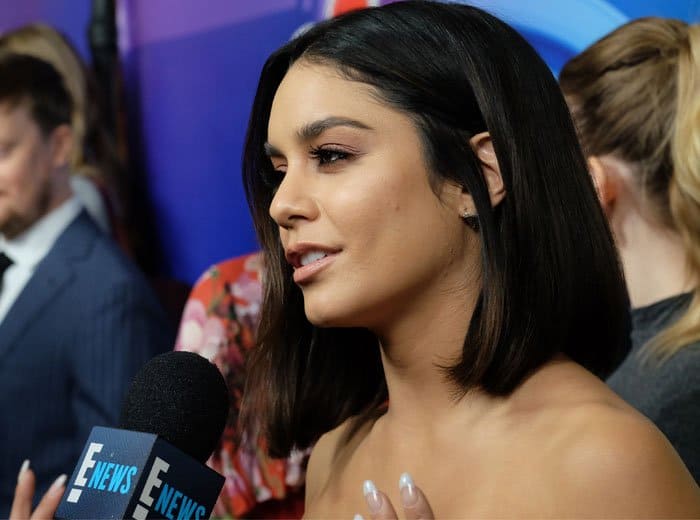 Vanessa Hudgens is hard at work to promote her latest show titled 'Powerless'
In the television series, Vanessa plays a character who lands her dream job as Director of Research and Development for Wayne Security (owned by Batman's cousin).
The scenario takes place in a town full of superheroes and ordinary folks who are fed up with collateral damage from all the fighting.
Vanessa, who plays Emily Locke, is an ambitious woman who realizes she doesn't need to be a superhero to do good. She then rallies her team to "forget the box ever existed" by coming up with innovative ways to secure the safety of common folks.
Personally, we can't wait to see the first episode.
Stuart Weitzman Legend Pumps, $375 at Stuart Weitzman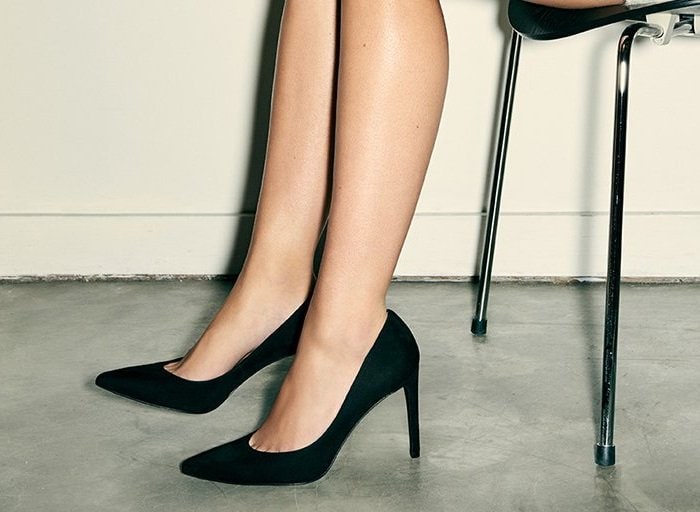 Credit: Nicky Nelson / FayesVision / WENN