In February 2016, Veronica Mars actress Kristen Bell's latest role had her changing up her appearance just a bit!
The actress lent her voice to the three-toed sloth character Priscilla in the 2016 American computer-animated buddy cop film Zootopia, which was praised by critics and became the fourth-highest-grossing film of 2016.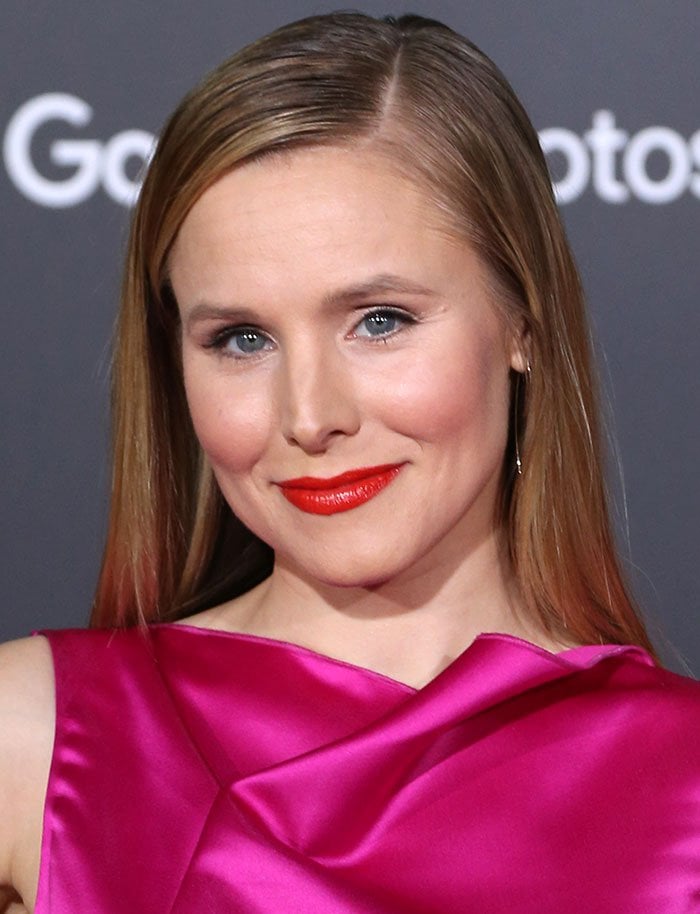 Kristen Bell wears her blonde hair down at the Los Angeles premiere of "Zootopia" on February 17, 2016, in Hollywood (Credit: FayesVision / WENN)
The then 35-year-old actress attended the premiere of the comedy-adventure held at the El Capitan Theatre in Los Angeles.
12 years earlier, she rose to fame with her first major role as the title character in the teen noir mystery drama television series Veronica Mars that premiered on September 22, 2004.
Kristen Bell stars as the eponymous character in Veronica Mars (Credit: Warner Bros. Television Distribution)
Born on July 18, 1980, in Huntington Woods, Michigan, she celebrated her 24th birthday on July 18, 2004.
For her performance as a student who moonlights as a private investigator under the tutelage of her detective father, she was awarded a Saturn Award for Best Actress on Television.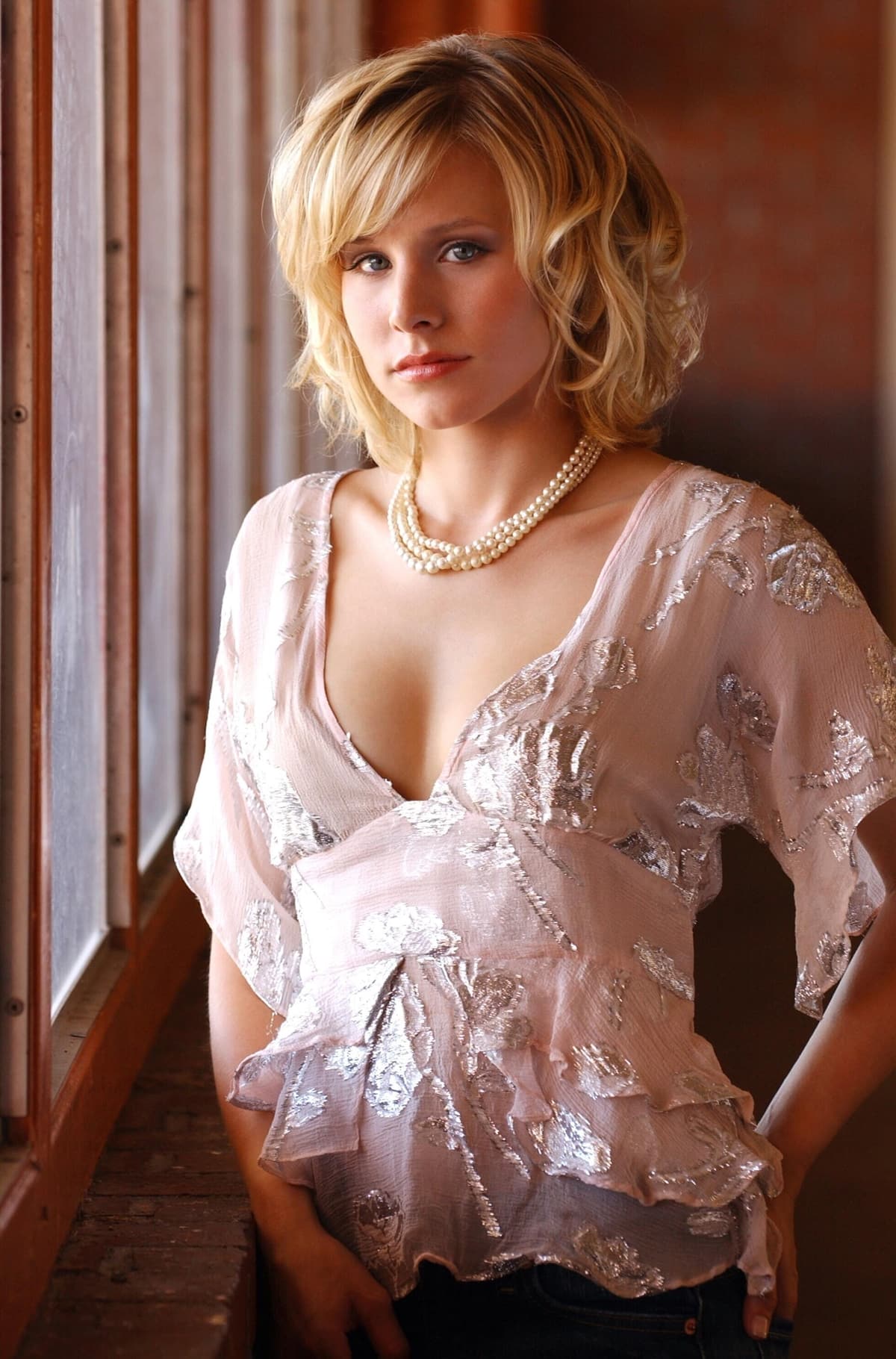 Kristen Bell was 24 years old when Veronica Mars started in 2004 (Credit: Warner Bros. Television Distribution)
Airing for 4 seasons on UPN, The CW, and Hulu, a film adaptation based on the television series called Veronica Mars was released in 2014.
"Rob calls her a superhero without a cape, which is really a great way to describe her," Bell told GMA about screenwriter Rob Thomas's interpretation of her character.
"And Veronica's superpower is that she does not care what anyone else thinks about her. She cares what she thinks about her, which I think is a really healthy way to live."
"During our Kickstarter campaign, I was looking for a way to refer to our fans. Like, what's our, sort of, rallying cry? What do we call ourselves?" Bell said about the fundraising campaign on Kickstarter to produce the 2014 American neo-noir mystery film "Veronica Mars."
Kristen Bell films scenes for Veronica Mars with costar Chris Lowell in Los Angeles on June 27, 2013 (Credit: Cousart / JFXimages / WENN)
"And marshmallows was the first thing that popped into my head. And it stuck."
"Veronica Mars … has this balance of being tough and vulnerable, which everyone feels," Bell added. "But you never really know which part to play."
"Ultimately, I made the decision that I want this girl, Veronica Mars, to be representation for other women, young girls … men, boys, anybody," Bell said. "I want her to exist and I want her to exist for my daughters."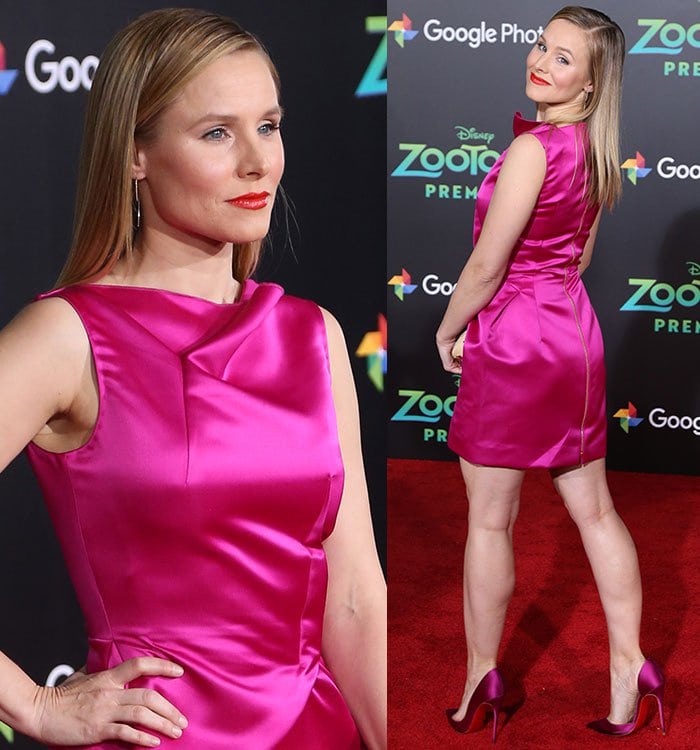 Kristen Bell wears a bright pink Roland Mouret minidress on the red carpet (Credit: FayesVision / WENN)
At the Zootopia premiere, Kristen looked girly and pretty in a pink satin mini dress paired with similarly-colored Christian Louboutin pumps.
The "Veronica Mars" star hit the red carpet in a bright pink sleeveless frock by Roland Mouret.
The feminine number featured the French fashion designer's signature folds and pleats and a thigh-skimming hemline.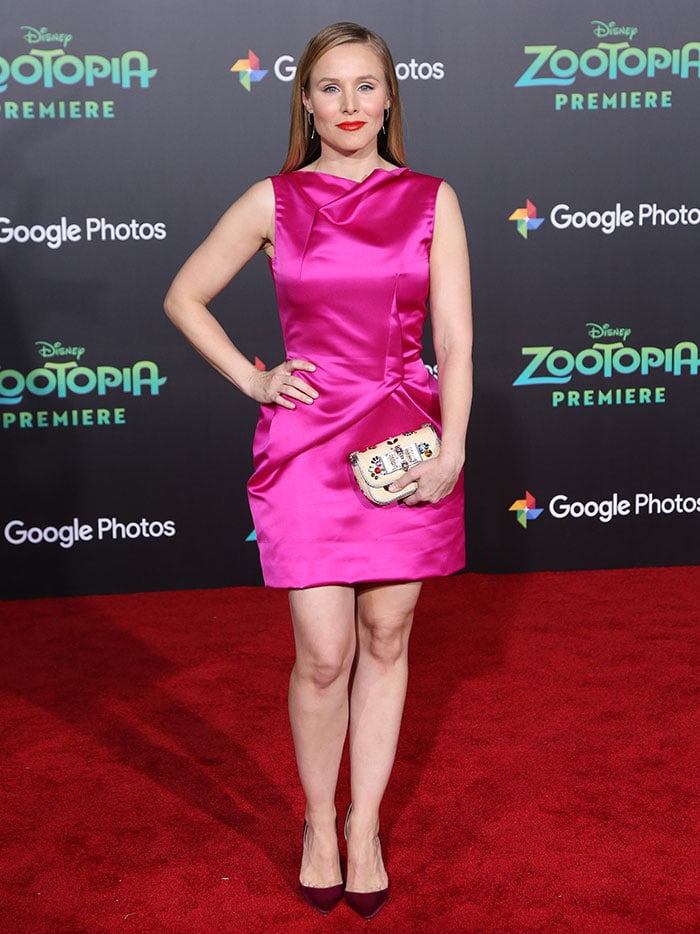 Kristen Bell carries an embellished clutch on the red carpet (Credit: FayesVision / WENN)
Kristen styled the look with EF Collection earrings and an embellished clutch. She wore her tresses straight and parted to the side and completed her look with a slick of red lipstick.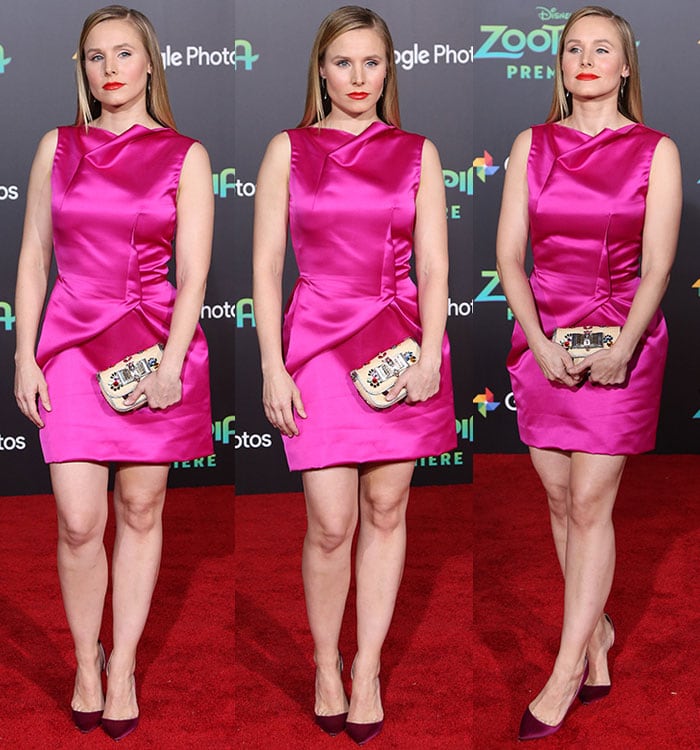 Kristen Bell shows off her legs in a Roland Mouret minidress (Credit: FayesVision / WENN)
Kristen finished her look with the Christian Louboutin "Iriza" pumps, which feature a half d'Orsay silhouette, pointed toes, and about four-inch heels.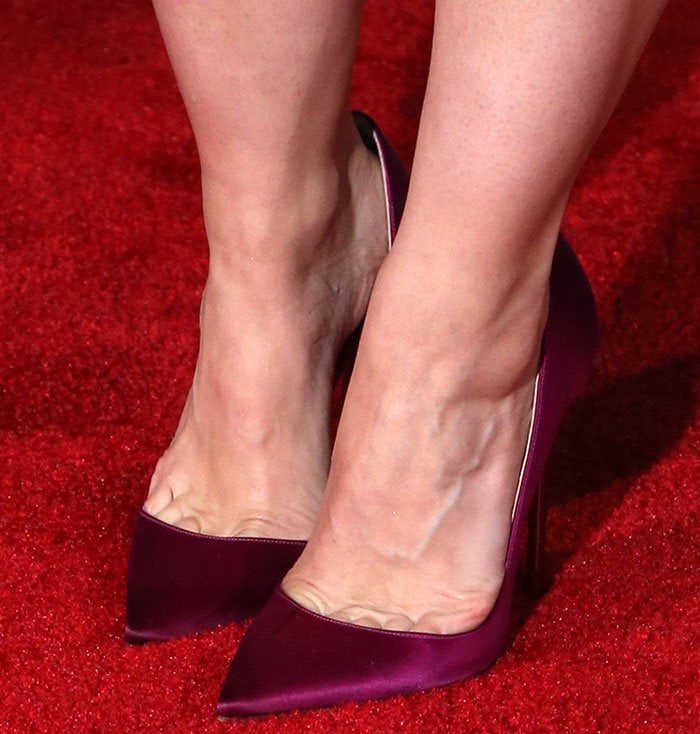 Kristen Bell's feet in pink Christian Louboutin pumps (Credit: FayesVision / WENN)
These Christian Louboutin pumps are available in different versions at Nordstrom and Saks Fifth Avenue.
Christian Louboutin Iriza Half d'Orsay Pumps, $675 – $695