Victoria Justice has been the poster child for fashion label Rebecca Minkoff lately, walking in the designer's street fashion show in Los Angeles early this year and fully supporting the brand's New York Fashion Week runway just last week.
For her appearance this time around, the actress wore a velvet floral mini dress with the "Jennifer" sandals (available at Nordstrom). The suede cage sandals feature double buckles and a studded vamp strap. Victoria tied her hair in a top knot, with half her hair falling over her shoulders. The 21-year-old kept her makeup age-appropriate with a light, natural look.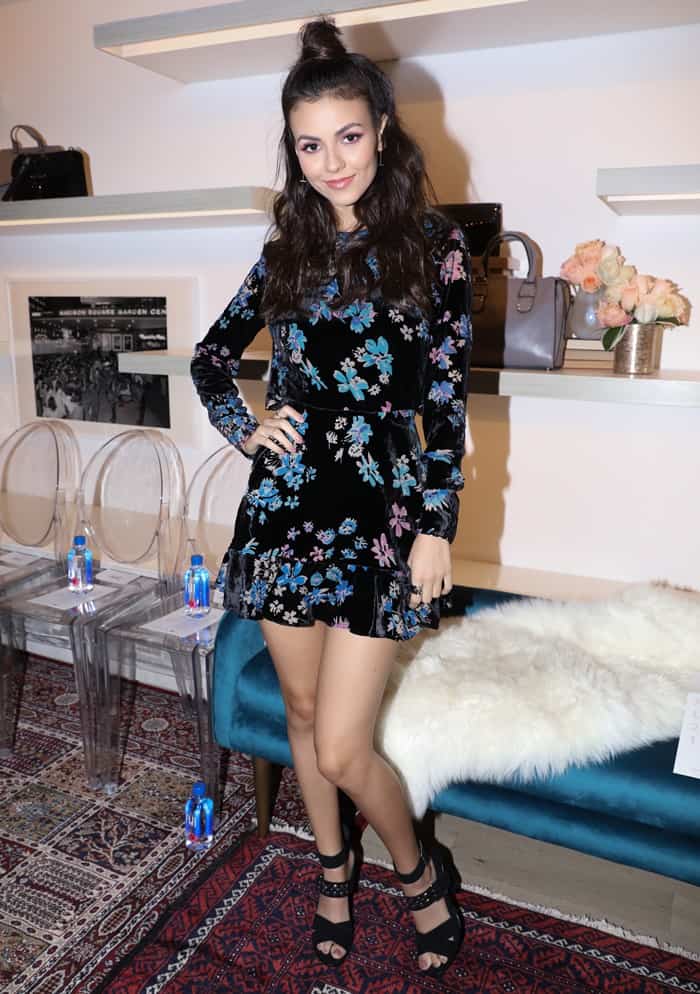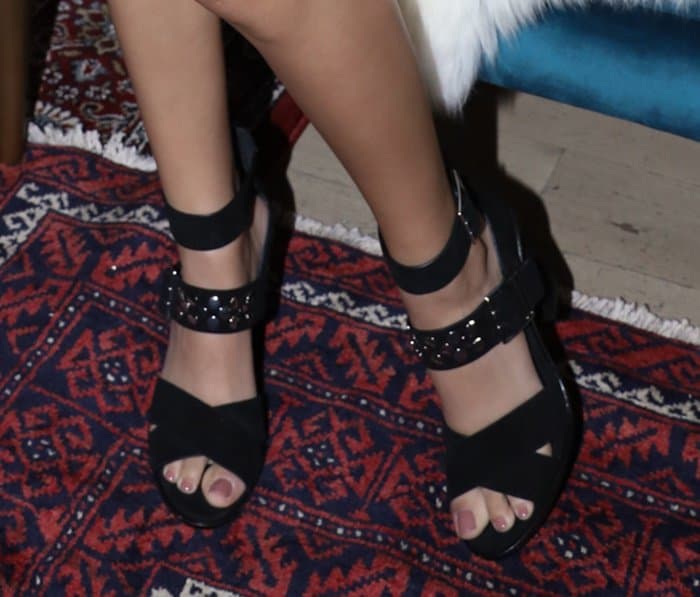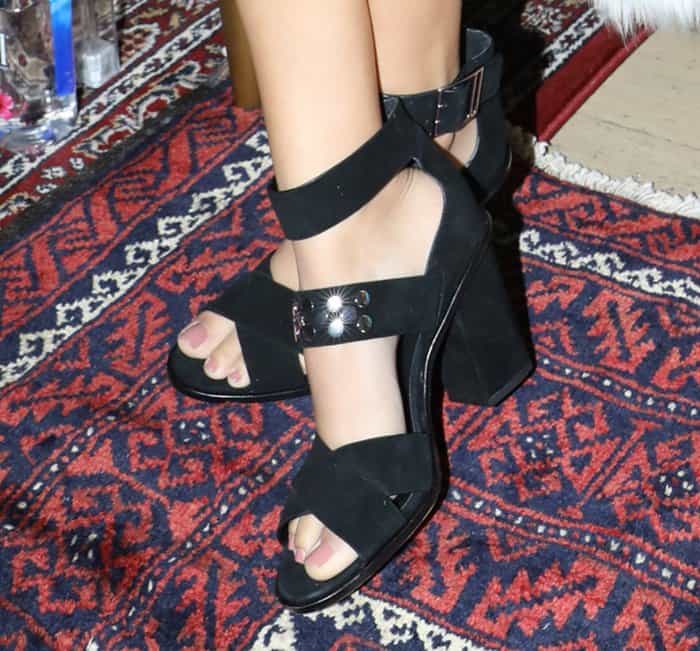 Victoria Justice supports Rebecca Minkoff's New York Fashion Week Runway show on September 9, 2017 in a velvet, floral mini and "Jennifer" sandals from the designer.
It seemed like the "Victorious" star had an amazing time at the event snapping photos alongside Jessica Alba and Coco Rocha and even posting a selfie on Instagram.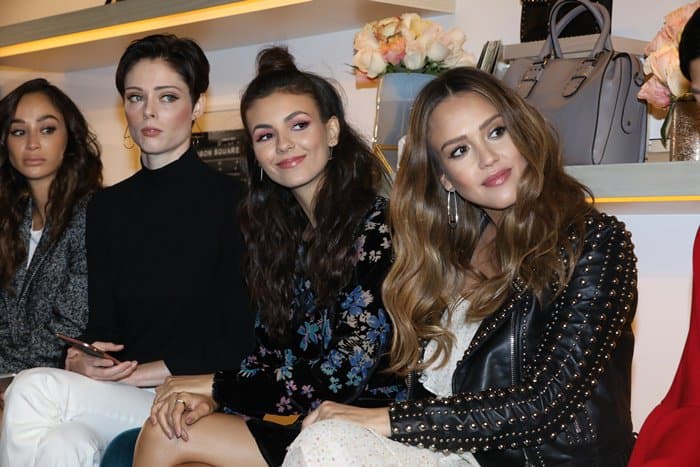 Victoria sits alongside Jessica Alba and Coco Rocha at the event.
The "Jennifer" sandals are available for purchase in three colors from Nordstrom.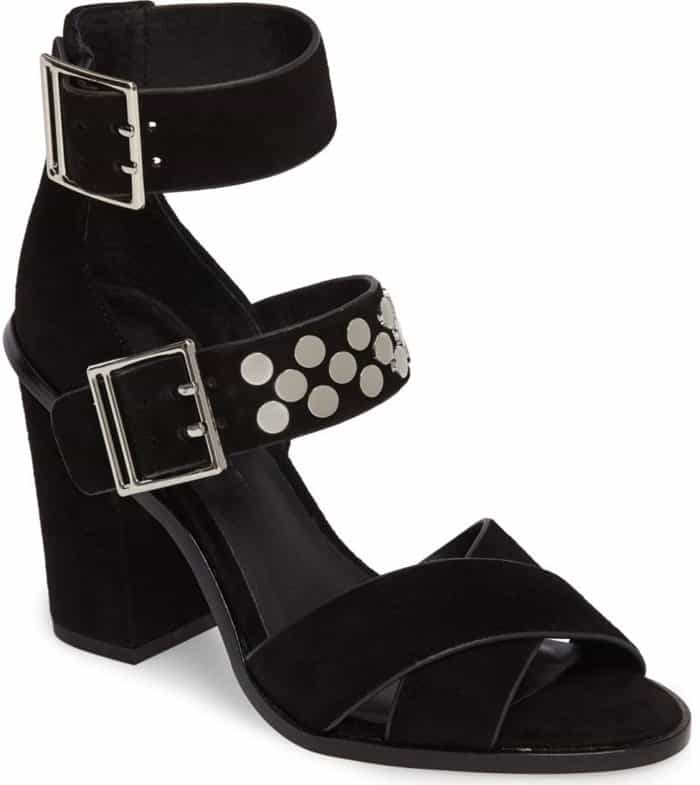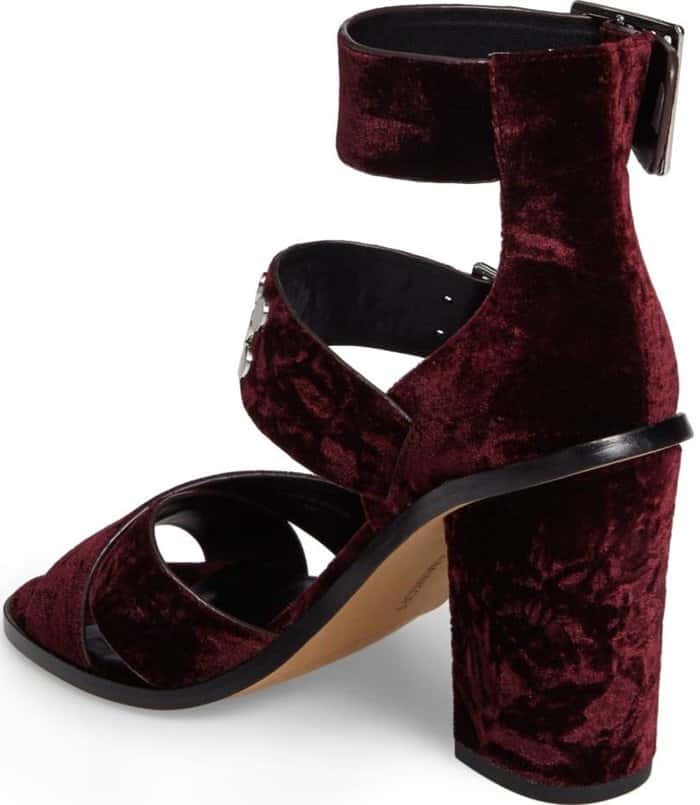 Rebecca Minkoff "Jennifer" Studded Ankle Cuff Sandals, $194.95
Credit: Jeff Grossman / WENN