Vika Gazinskaya's Tumblr page is a wonderful mix of nature, Anton Gormley installations, vintage fashion ads, Juergen Teller photographs, and sometimes, Ewan McGregor.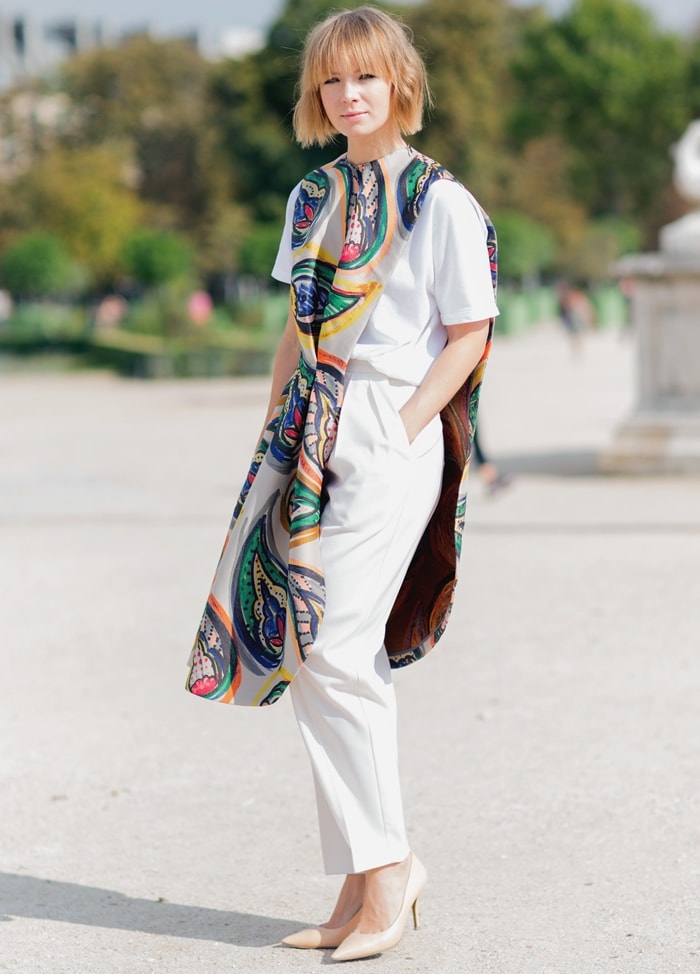 Fashion Designer Vika Gazinskaya wearing her own design on day 8 of Paris Collections: Women on September 30, 2014, in Paris, France
Her amazing designs are similarly riveting, with their sleek modernity coupled with bold but tasteful embellishments.
Top: Cropped Necklace Top, $2,645, Skirt: Layered High-Waisted Skirt, $1,945
The 31-year-old designer came from humble beginnings in Moscow and has come a long way, all thanks to her passion for fashion and the arts. Now, she has famously pulled Russian fashion out of its fur-and-Swarovski stereotype with her signature extreme style.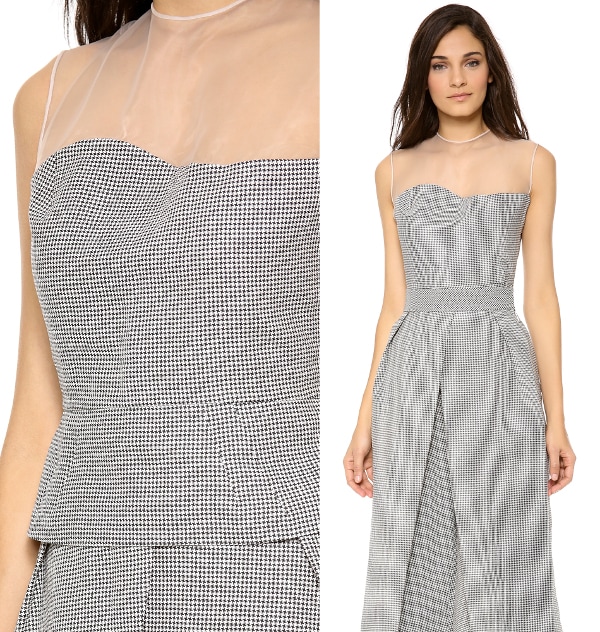 Top: Fitted Peplum Top, $1,945, Pants: Front Fold Trousers, $2,130
The flared skirts and dresses, tromp l'oeil embellished tops, and cocoon jackets are boldly architectural but surprisingly wearable. Already, her client base is large and high-end, with supporters like the famous fashion journalist Miroslava Duma.
Bell Shaped Dress with Uneven Hem, $3,690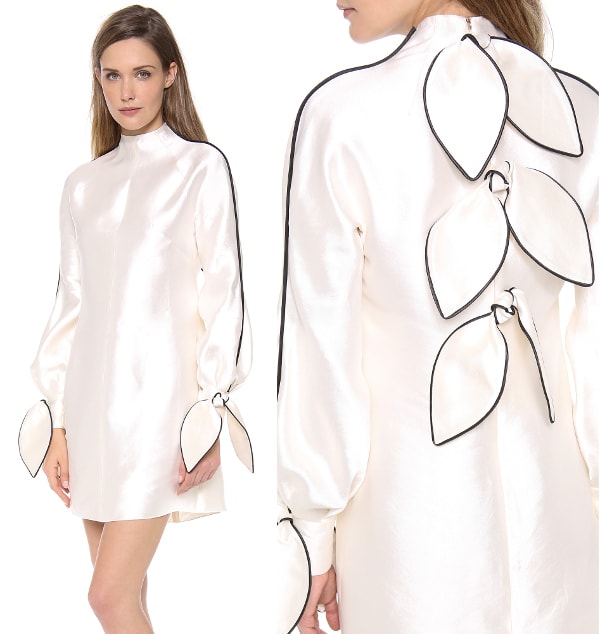 Long Sleeve Bow Dress, $2,950
Gazinskaya has dubbed her pieces as "demi-couture" and they are handcrafted by her tiny production team based in Moscow. Right now, there are only a limited number of pieces available to the public at Shopbop and Farfetch. We can hardly sit still for more!
Credit: The Styleograph / WENN