We always like it when celebrities re-wear their favorite styles, and Viola Davis is no exception. The "Best Supporting Actress" Academy Award winner took the concept of recycling her looks to an extreme when she dipped out to grab Mexican takeout food in the same shoes she wore to the Oscars!
The 51-year-old actress teamed her Stella McCartney "Elyse" oxford creepers with a black pantsuit, a cool sriracha chili sauce t-shirt, and an "I just won an Oscar" grin for a recent Los Angeles outing.
Do you think Viola considers her gold platform oxford creepers as lucky charms?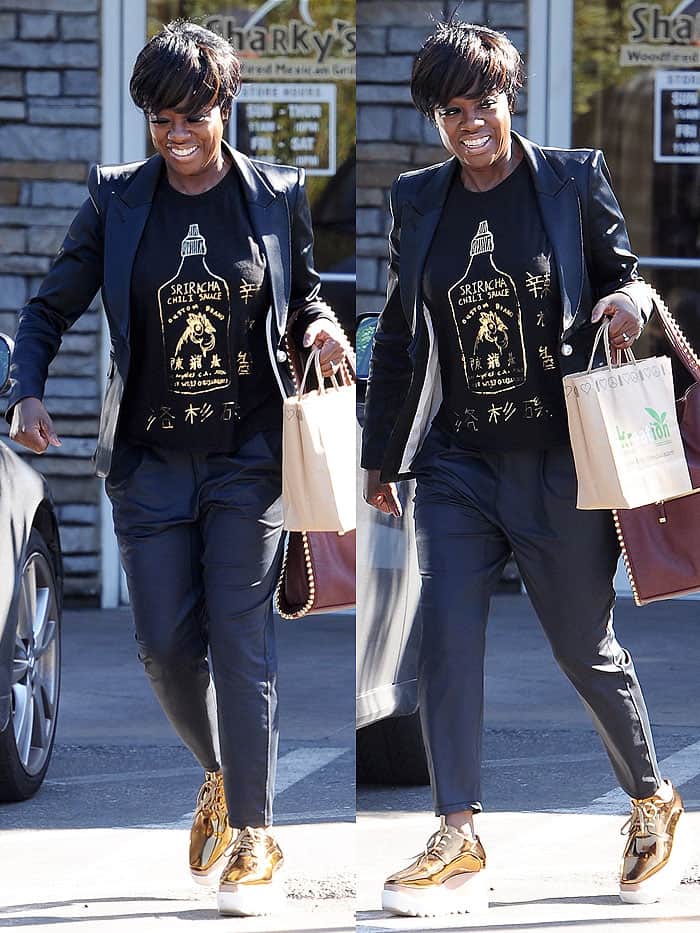 Oscar winner Viola Davis smiling for the paparazzi after grabbing takeout at Sharky's Mexican restaurant in Los Angeles, California, on March 1, 2017.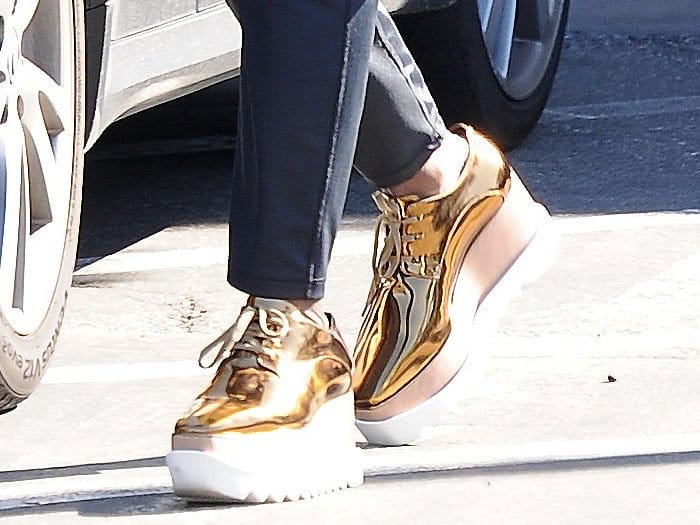 Closeup of Viola Davis' Stella McCartney gold "Elyse" creepers that she also wore to the 2017 Vanity Fair Oscar Party.
Here's Viola looking very excited not only about her gold Oscar statuette but also about her gold flatform creepers.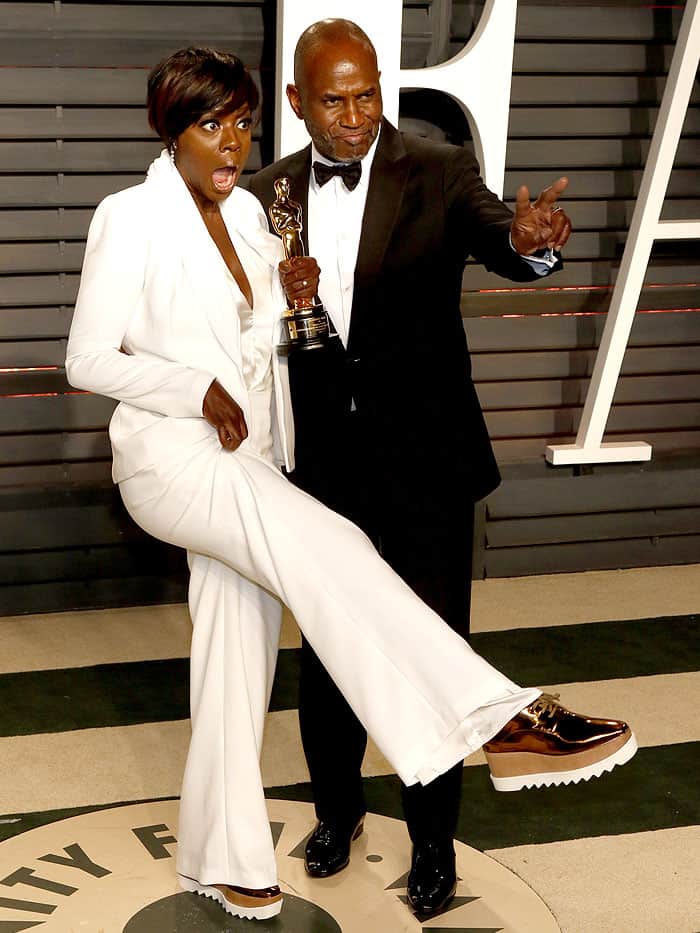 Viola Davis brandishing her gold Oscar statuette for Best Supporting Actress in the film "Fences" at the 2017 Vanity Fair Oscar Party held at the Wallis Annenberg Center for the Performing Arts in Beverly Hills, California, on February 26, 2017.
The Stella McCartney "Elyse" shoes retail for between $950 to $1,100 and come in many cool colors. Some of our favorite are below. Shop the shoes and check out the other star-cutout, burnished leather and faux animal skin variations at Barneys New York, Farfetch and Neiman Marcus.
1. Stella McCartney "Elyse" Platform Oxford Creepers in Old Gold, $950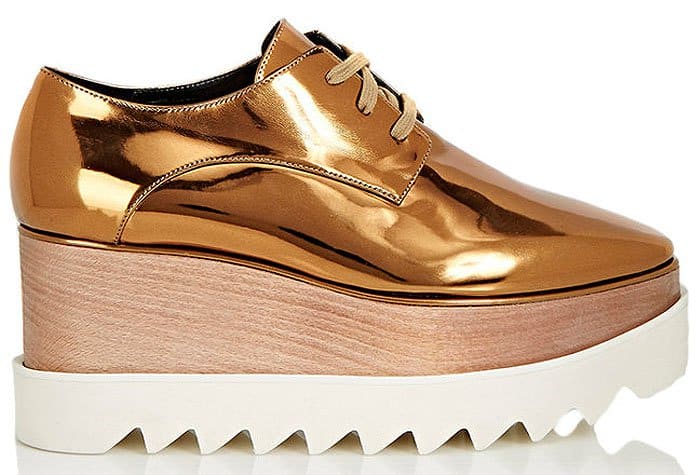 2. Stella McCartney "Elyse" Star-Cutout Platform Oxford Creepers in Tea Rose, $1,100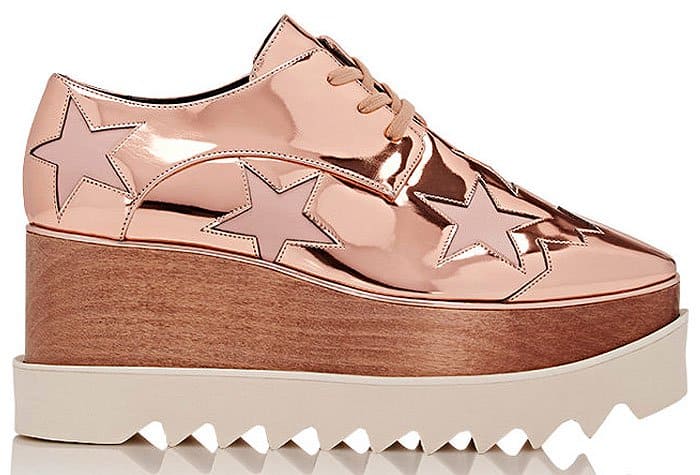 3. Stella McCartney "Elyse" Star-Cutout Platform Oxford Creepers in Ecru, $1,100
4. Stella McCartney "Elyse" Platform Oxford Creepers in Blue Glitter, $1,100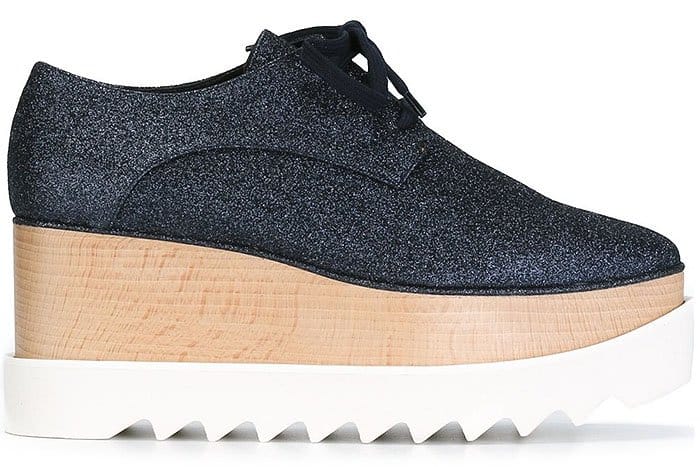 5. Stella McCartney "Elyse" Cork Platform Oxford Creepers in Printed White/Black, $1,100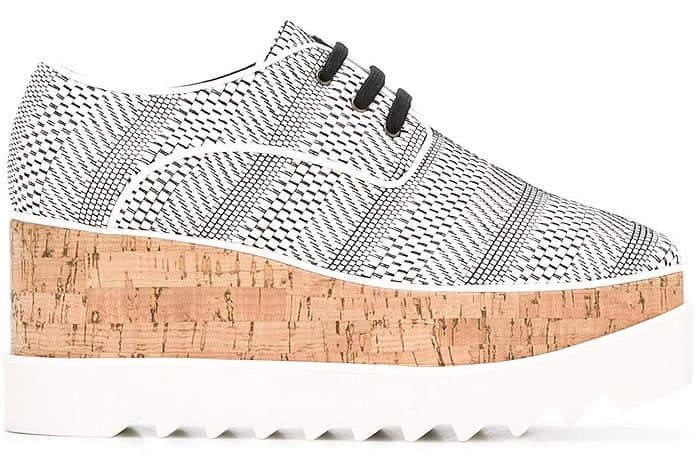 6. Stella McCartney "Elyse" Dotted-Cork Platform Oxford Creepers in Blue Denim, $1,100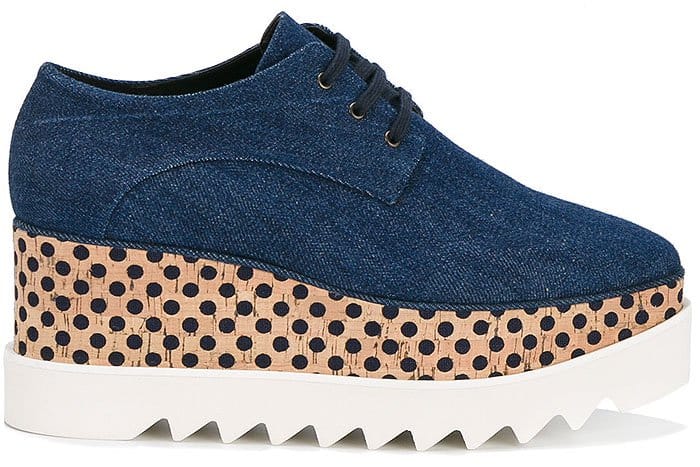 Credit: Cousart/JFXimages/Dennis Van Tine/Future Image/WENN