British fashion designer Vivienne Westwood shares over 200 fabulous shoes from her own archives to the public in an exhibit which charts the evolution of her unconventional, trailblazing style over the last four decades.
Entitled "Vivienne Westwood Shoes: An Exhibition 1973-2010", the exhibit includes shoes like the cult 1981 Pirate Boots and the insane 10-inch high Mock-Croc Elevated Gillies platform shoes that made Naomi Campbell famously fall flat on her butt in a 1993 Vivienne Westwood fashion show.
This is a can't-miss exhibit for shoe lovers in London. Teleportation powers would be really useful right about now!
The exhibit is on display at the Selfridges Ultralounge in London from August 26 to September 22. Entrance is absolutely free.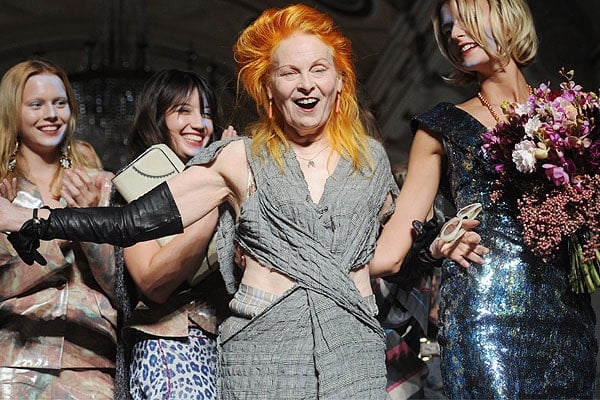 Vivienne Westwood at London Fashion Week Spring and Summer 2011 on September 19, 2010
Mock-Croc Elevated Gillies from 1993
Green Satin Winter Boots from 2010
Super Elevated Lace-Up Ankle Boots from 1993
Linen Pirate Boots from 1998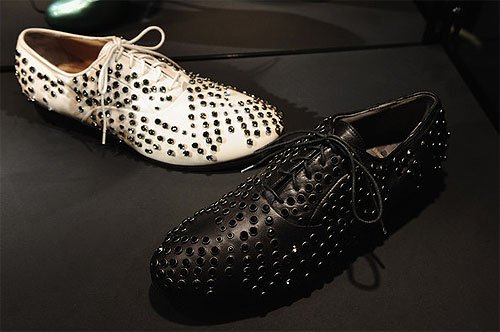 Swarovski Shoes from 2010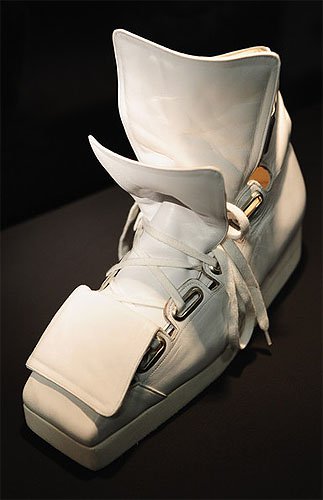 Three-Tongue Trainer from 1983
Anglophilia Sack Boots from 2002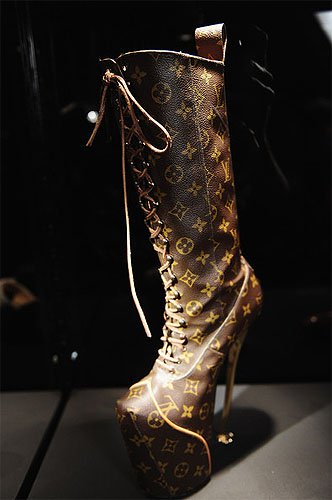 LV Boot from 1995
Rocking Horse Ballerina Shoes from 1986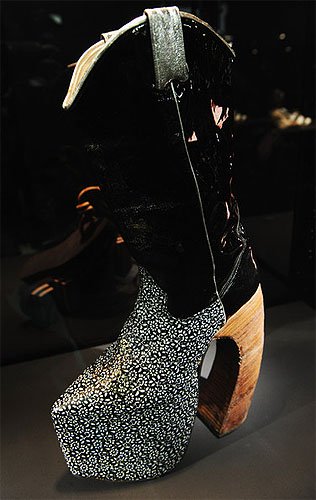 Super Elevated Cowboy Boots from 1994
As for Vivienne Westwood shoes inspired by previous collections that you can buy now, check out the shoes below:
Apollo Winged Shoe from 1988
Vivienne Westwood Anglomania+ Wing, $145.00
Hammerhead Trainer from 1981
Vivienne Westwood MAN Men's Hammerhead Trainer, $415.00
Pirate Boot from 1981
Vivienne Westwood Pirate Boot in Lace/Naturale, $345.00
Shop for more shoes from Vivienne Westwood and from her collaboration with Melissa Shoes at Zappos.
Credit: WENN