Selena Gomez has always had a reputation for being wise beyond her years even in her teens, as proven by her impressive non-meltdown recovery period following her very public breakup with pop star Justin Bieber.
It seems as though this maturity has been gradually manifesting itself in Selena's personal style, making us a bunch of very happy onlookers.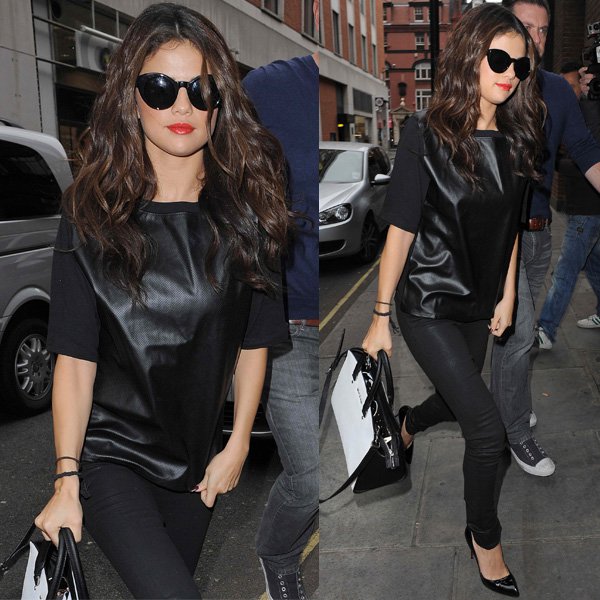 Selena Gomez with cat-eye sunglasses at KISS FM UK on September 9, 2013, in London, England
The Disney star was spotted outside the Kiss 100 FM studios in London dressed in a head-to-toe black ensemble, save for the pop of white from her Michael Kors bag, looking trés trés chic.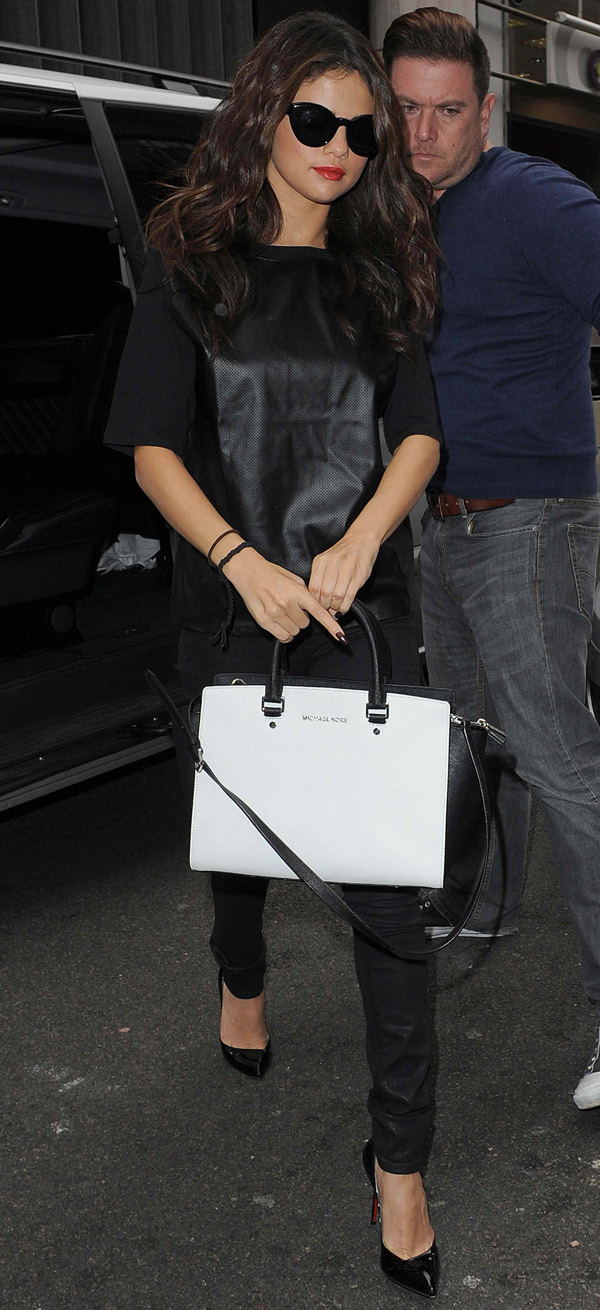 Selena Gomez toted a white Michael Kors bag
The 21-year-old pop star wore a faux leather front top by River Island with a pair of black skinny jeans.
Selena Gomez paired a faux leather front top with black skinny jeans
Selena polished her grownup look off with a pair of black patent Christian Louboutin Pigalles, cat-eye sunglasses and a two-toned Selma satchel by Michael Kors.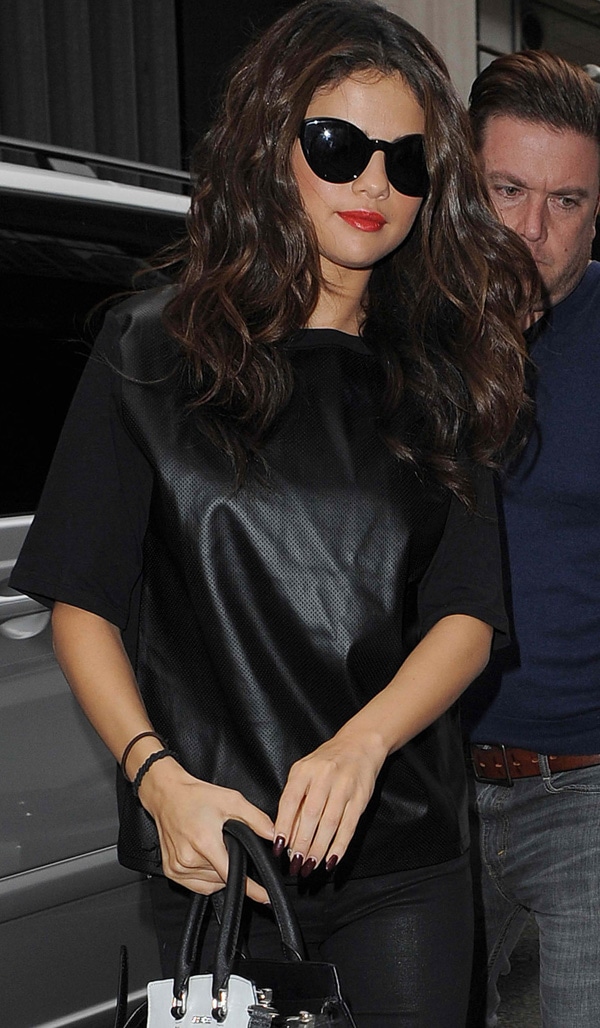 Selena Gomez wore her wavy brunette tresses loose
She kept her wavy brunette locks loose and her lips a bright shade of red, completing her air-of-mystery look.
Selena Gomez's two-toned Selma satchel by Michael Kors
Selena Gomez showed off her booty in black skinny jeans
We prefer that River Island use lambskin leather rather than faux leather because we hate seeing pretty tops such as this one to corrode within months.
Nonetheless, we love the originality that was put into creating this simple tee, which can be dressed down with blue jeans or used for a night out when paired with a structured skirt.
It's like having a blank canvas to play with, only, it already has spunk even before the paint tubes are uncapped.
River Island Leather Look Front Top, $42.19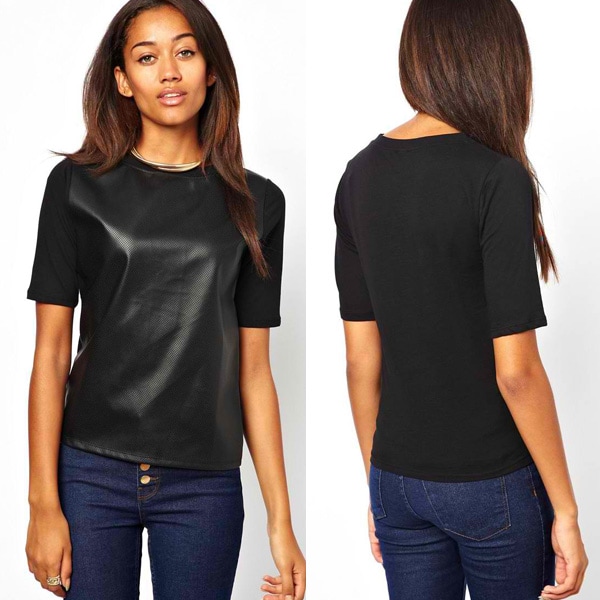 Credit: Will Alexander / WENN